This article is reviewed regularly by Wego's editorial team to ensure that the content is up to date & accurate. 
Updated November 2023
After the resounding success of The World of Coffee Dubai 2023, the event wasted no time in gearing up for the forthcoming third edition of the World of Coffee exhibition, scheduled for 21 – 23 January 2024.
The exhibition is expected to play a significant role in boosting the coffee market in the Middle East region and further solidifying Dubai's status as a pivotal hub for the coffee industry.
Read on as Wego compiles all the latest updates you need to know about the forthcoming World of Coffee 2024!
World of Coffee 2024
In 2024, the World of Coffee event is partnering with the Specialty Coffee Association (SCA) and is poised to attract participation from more than 1,500 companies and brands hailing from 44 different countries.
This exhibition serves as a pivotal platform for coffee industry experts to convene, share ideas, and explore new business opportunities. It is meticulously crafted to facilitate connections among coffee producers, manufacturers, retailers, traders, and various stakeholders within the industry. The event is specifically tailored to cater to the needs of coffee businesses in the UAE and those looking to enter the burgeoning coffee market in the Middle East.
Notably, the event will feature a range of attractions, including a Buyers Lounge, coffee competitions, and educational sessions. Furthermore, it is dedicated to fostering growth opportunities for farmers, distributors, and traders through the promotion of collaborative agreements.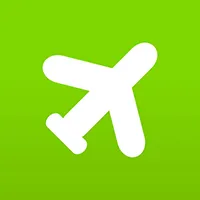 Book cheap flights to Dubai
World of Coffee 2024 date
World of Coffee 2024 is set to be held in Dubai from 21 January to 23 January 2024.
World of Coffee 2024 location
The World of Coffee 2024 event is set to be held at Zabeel Halls 4, 5, and 6, situated within the Dubai World Trade Centre. These halls boast a spacious area spanning 10,368 square meters, ensuring easy accessibility and ample parking facilities, making it the perfect location for the event.
You have various transportation options to reach the venue, including utilizing the Dubai Metro, taking a Dubai Taxi, or driving your personal vehicle. If you opt for the latter, you can also take advantage of the available valet services.
World of Coffee 2024 registration
World of Coffee 2024 provides many different opportunities for exhibitors to showcase their products. Interested exhibitors can book a space, a shell scheme that comes with a booth, a brew bar or a cupping room, which lets you showcase the makings of your products, among several other options. The prices for all of these registrations differ.
For a detailed list of all of the different exhibition opportunities and their prices, please visit the Exhibition Opportunities page on the World of Coffee website. Alternatively, for visitor registration, you can get in touch with the organizers by filling in the relevant information on the Contact Us form.
Please note that registration for the third edition of the World of Coffee Show will open in early 2024. We will update this section as soon as we obtain the information.
World of Coffee 2024 event features
The World of Coffee 2024 will also offer many different activities centered around showcasing different types of products and innovations through immersive experiences. Here are some of the features to look out for at the event.
Cupping Room
The Cupping Rooms at the World of Coffee event is a vital feature where businesses can reserve space to showcase their coffee products to a select audience of customers and experienced tasters. These rooms provide an intimate setting for sensory exploration, networking, and building brand recognition within the coffee industry. It's a unique opportunity to engage with customers, receive direct feedback, and connect with industry experts to enhance your presence in the coffee market.
Brew Bar
At the Brew Bar pavilion, composed of two expansive platforms capable of accommodating 12 enterprises, visitors are invited to embark on a journey through the diverse world of coffee. Businesses have the opportunity to utilize the platform for three hours, hosting various coffee-tasting sessions.
Customers can freely wander between enterprises to sample coffee and witness skilled baristas creating inventive concoctions. The Brew Bar provides a unique experience with an extensive selection of coffee beverages, each crafted with precision and served with care by a dedicated team of skilled volunteer baristas, offering a delightful exploration of coffee flavors from around the world.
Roasters Village
The Roaster Village is where microroasters meet customers, and where coffee is roasted, brewed, and savored. It's a hotspot for exploring the latest trends in coffee sourcing, roasting, brewing, and tasting – a must-visit for coffee aficionados.
With an opportunity to witness cutting-edge developments in coffee sourcing, handling, roasting, brewing, and distribution, the Roaster Village is a comprehensive showcase of the entire coffee journey, culminating in the sensory delight of coffee tasting.
Aside from these, another program called 'Cup Room' will be at the event. Furthermore, the exhibition will introduce several new programs, including the Franchise Village. This platform aims to unite prominent brands looking to expand in the region, with investors keen on establishing branches of well-known coffee brands. Introducing such events will enhance the World of Coffee's status as a pivotal gathering for exploring opportunities for growth and collaboration.
World of Coffee 2024 exhibitors list
The third edition of the World of Coffee exhibition is anticipated to be attended by major brands, companies, and specialists. As of now, around 81 exhibitors have already entered to participate in the World of Coffee 2024 exhibition.
You can find out the complete exhibitors list for World of Coffee 2024 here.
[Total:

127

Average:

4.8

]