This article has been reviewed by Wego's editorial team to ensure that the content is up to date & accurate.
Europe has always been one of the most frequented destinations for GCC travellers thanks to its leisure and tourism options catering to all tastes and ages. From visiting any of its great cities to delving into one of its magical little towns, travellers find themselves discovering beautiful natural settings and experiencing excellent cuisines. 
Many also regularly visit Europe with the sole purpose of upgrading their wardrobe with only the best clothing and accessory brands bar none. 
If you're looking for the best European shopping trip experience, meet McArthurGlen outlets: shopping havens across the region carrying a wealth of fashion finds you'll love. 
McArthurGlen Designer Outlets
Europe welcomes discerning GCC travellers by providing the ideal showcase within the arteries of major cities. Among such cities are ones that are part of the World of McArthurGlen Designer Outlets experience, where over 90 million visitors grace the 26 designer outlets in 9 European countries and Canada annually.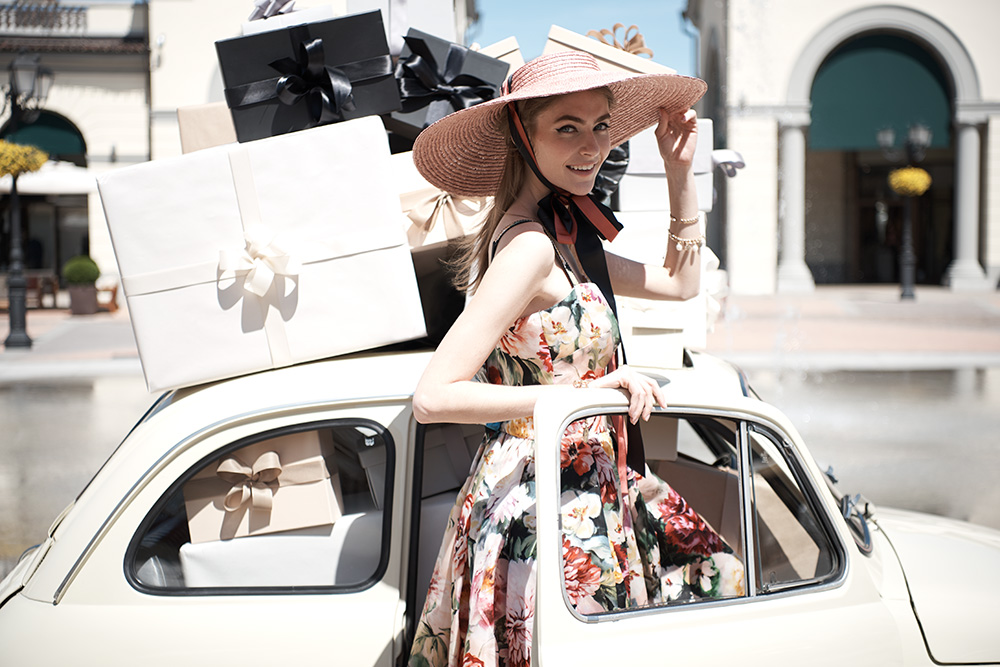 McArthurGlen Designer Outlets is the leading owner, developer and manager of designer outlets in Europe. Boasting an impressive and ever-expanding portfolio, their outlets in Austria, Belgium, Canada, France, Italy, Germany, Greece, the Netherlands, Spain and the UK are home to more than 3,000 stores from the world's most exciting luxury, premium and lifestyle brands with new names opening every week.
The McArthurGlen experience
As the pioneer of designer outlet retailing in Europe, McArthurGlen is consistently shaping the concept of destination shopping for local communities and international visitors. This means McArthurGlen is devoted to ensuring visitors experience designer outlet shopping at its finest.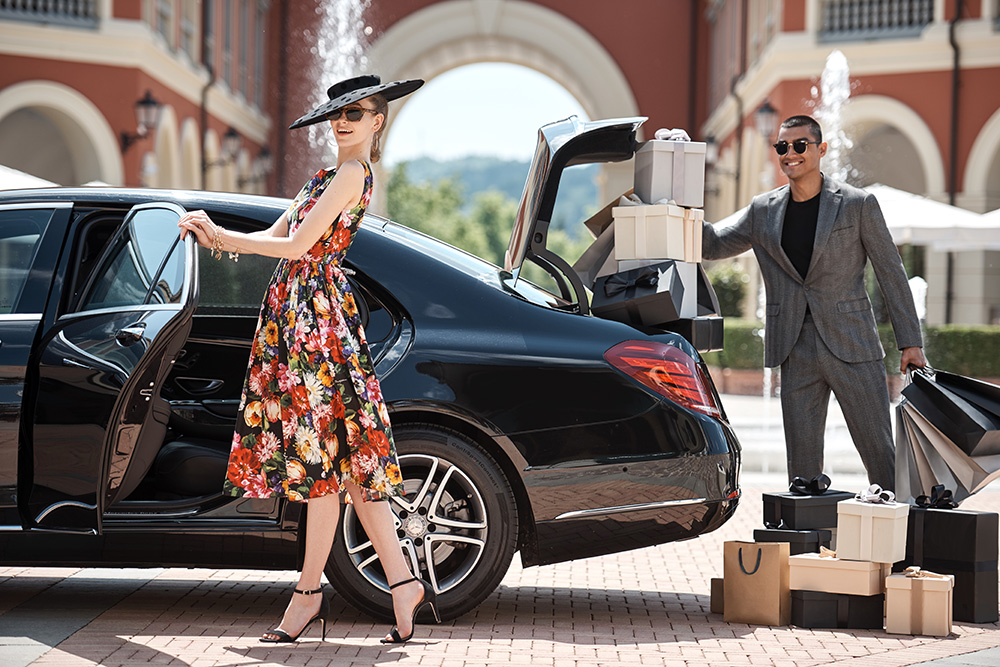 To put it simply, the McArthurGlen experience allows you to shop like royalty with VIP services and facilities including limousine packages, VIP lounges, and hands-free shopping. 
Key outlet locations
The McArthurGlen outlets are spread across 10 countries where visitors may experience the ultimate day out at one of their 26 centres. Each outlet has numerous gourmet cafes and restaurants for you and your family to dine in for that perfect shopping pit stop!
The following are some of their key outlets located in some of Europe's most renowned cities.
Serravalle, Italy
While visiting Milan, you may want to make a little detour to Serravalle, a peaceful commune located just an hour's drive away.
A total of 230 stores are ready to welcome shoppers to the Designer Outlet Serravalle.  The available brands include household names such as Givenchy, Prada, and Gucci. Categories extend to luxury clothing, men's, women's, and children's wear, and home. Designer Outlet Serravalle is currently offering up to 70% discount on certain categories.  
Shoppers will be able to find familiar crowd pleasers such as Starbucks and the famous chocolatier Lindt alongside tantalizing specialty fares offered by Löwengrube Wagen, Farinella, and more.
Serravalle Designer Outlet is conveniently located for easy access from Milan, Genoa and Turin. Drive from Milan in an hour, Genoa in 45 minutes and Turin in under 90 minutes. Shuttle bus services from Milan are available every day, as are train and bus lines from Genoa. 
Serravalle is well connected by car to Genoa airport (50 km – 45 minutes), Milan Linate Airport (107 km – 60 minutes), and Milan Malpensa airport (140 km – 90 minutes).   
Noventa di Piave, Italy
If you're planning a trip to Venice, make sure to visit the town of Noventa di Piave where the McArthurGlen shopping experience awaits.
Designer Outlet Noventa di Piave boasts 160 stores featuring world-renowned brands such as Armani, Burberry, and Fendi. You'll find a selection of luxury clothing, men's, women's and children's wear, along with homewares and accessories. Designer Outlet Noventa di Piave is currently offering up to 70% discount on certain categories. 
A total of 11 restaurants including Farinella, Panino Giusto, and Sutto Osteria will provide sustenance for everyone during their shopping experience. 
Noventa di Piave Designer Outlet is located adjacent to the motorway exit San Donà – Noventa di Piave (A4 Milan – Triest), for easy access from Venice (45 minutes), Treviso (30 minutes) and the beaches of the Adriatic Coast (40 minutes).
ATVO shuttle bus is available daily from Venice Piazzale Roma, with intermediate stops at Mestre Bus Terminal – Railway Station and Marco Polo International Airport.
Nearby airports are Venice Marco Polo Airport and Treviso Canova Airport located 20 and 30 minutes away respectively.
Roermond, Netherlands
Make your way to the historic town of Roermond nestled on the east bank of the river Meuse and take part in a riverside shopping experience.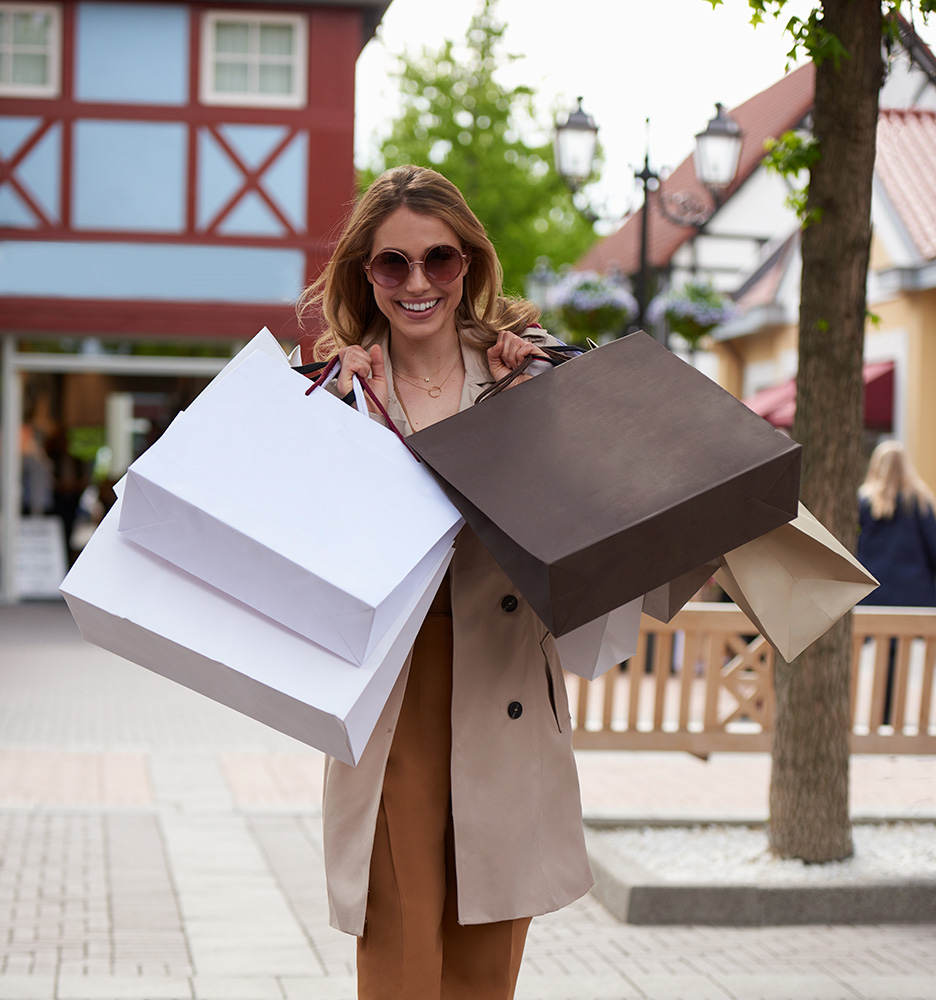 The available brands are spread out across 186 stores including Polo Ralph Lauren, Karl Lagerfeld, and BOSS. Shoppers will be able to find the best luxury clothing, men's, women's and children's wear, and beauty products. Designer Outlet Roermond is currently offering a 70% discount on certain categories.
Restaurants are aplenty including Cafe-Restaurant Legato, Frites Boutique, and Gelateria. A total of 25 restaurants are available onsite. 
Designer Outlet Roermond is set in the historic city center of Roermond, a 45-minute drive away from Eindhoven and Maastricht, easily accessible by public transport. The outlet is also served by numerous shuttle bus services departing from cities such as Amsterdam and Utrecht. 
The Roermond train station is located nearby and a short 15-minute walk is all that's needed to reach the Designer Outlet Roermond. Those flying in will be glad to know that the outlet is conveniently located near the Cologne Bonn, Düsseldorf, Schiphol and Frankfurt am Main airports. 
Parndorf, Austria
Located some 30 minutes away from Vienna, Parndorf is a town harboring numerous hidden gems, including the McArthurGlen designer outlet.
Designer Outlet Parndorf offers brands spread out across 160 stores including Michael Kors, Tommy Hilfiger, and Adidas. Categories extend to luxury clothing, men's, women's, and children's wear, and sports & outdoors. 
Designer Outlet Parndorf is currently offering up to 70% discount on certain categories. For GCC shoppers, Designer Outlet Parndorf is currently offering an exclusive VIP Shopping Package which includes a limousine round-trip transfer and entry to a private lounge among other perks.
Five onsite restaurants are available including Starbucks, Burger King, and North Sea.
Those looking to drive their way to Parndorf can easily do so from cities such as Vienna and Budapest in just under 30 minutes. Shuttle bus and Flixbus routes are available from Vienna and Budapest respectively. Other transportation options include taxis and train lines.
Nearby airports are the Vienna International Airport and the Airport of Bratislava.  
Making the McArthurGlen experience a part of your trip
If you're planning a trip to European countries such as Austria, Italy, and the Netherlands, we invite you to learn more about the McArthurGlen Designer Outlet Experience at their website. 
The website has all the necessary information on how you can make the McArthurGlen shopping experience an integral part of your trip. You may also be eligible to download your very own Fashion Passport which will entitle you to an exclusive discount of 10%!