Are you tired of eating at the same restaurants every weekend and are fervently searching for the next food capital? Look no further, Spain is a bastion for gastronomy, where food and wine are an irreplaceable part of their culture.
Forget your usual tapas bars, here are five epic food experiences so good you'll be yearning to book the next flight to Spain.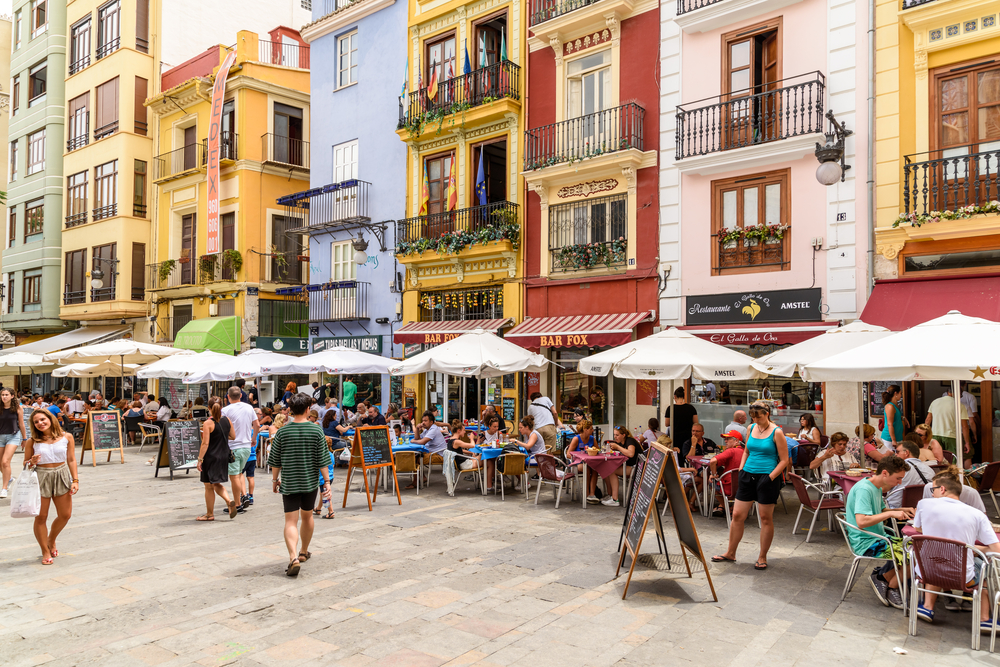 Valencian Paella
It is a well-known fact that food tastes best from its birthplace, and Spain is no exception. The Spaniards have a saying, "It's not paella if it's not from Valencia." No city in the world does a Paella better justice.
Arguably the most exported Spanish dish consists of beans, seafood, meat with rice lightly tossed with saffron – giving it its signature rich golden hue.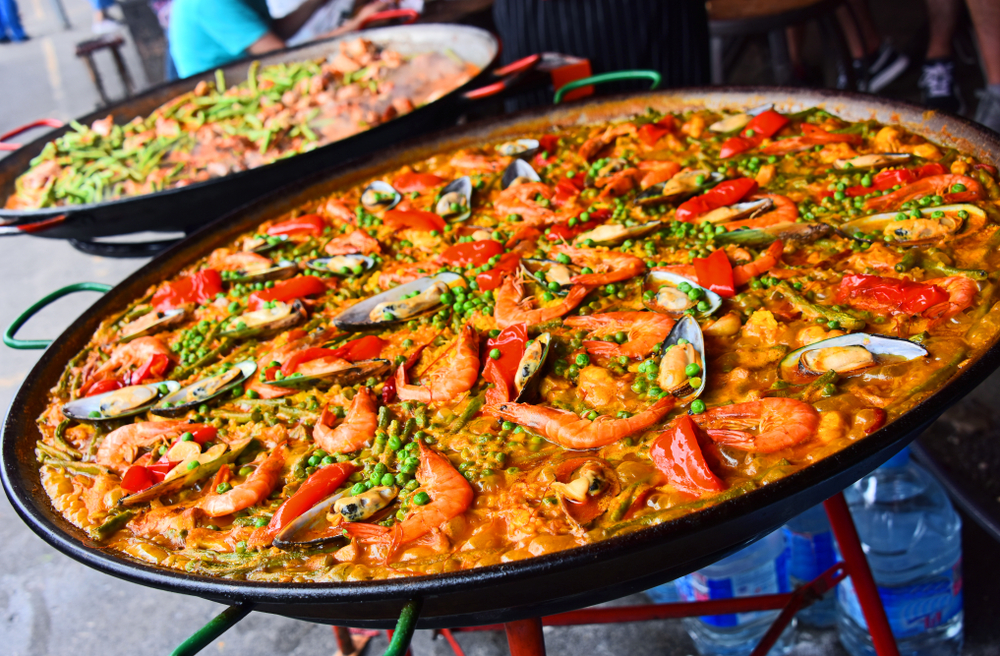 There is one rule of thumb – a good paella always takes at least 20 minutes. If you're served one within 10 minutes – RUN! ( because you're most definitely eating reheated rice).
The best places to experience paella would be at an Arroceria, which is restaurant specializing in rice dishes in the city. The famed Bonaire restaurant should be on any visitor's list to get an authentic taste of Spanish culture.
—Paella, Arroceria
El Diablo Volcanic Kitchen
In Timanfaya National Park sits a barbecue restaurant with an extraordinary concept; no barbecue party could ever come close.
What makes El Diablo so unique you may ask? The food is cooked not over a stove, but in the bowels of the Earth! The heat emanating from the lava of Timanfaya Volcano cooks the meat, which is placed carefully over the hot volcanic stone.
Aside from a unique gastronomical experience, the restaurant itself is a sight for sore eyes, offering sweeping views of the adjacent volcanic lava fields.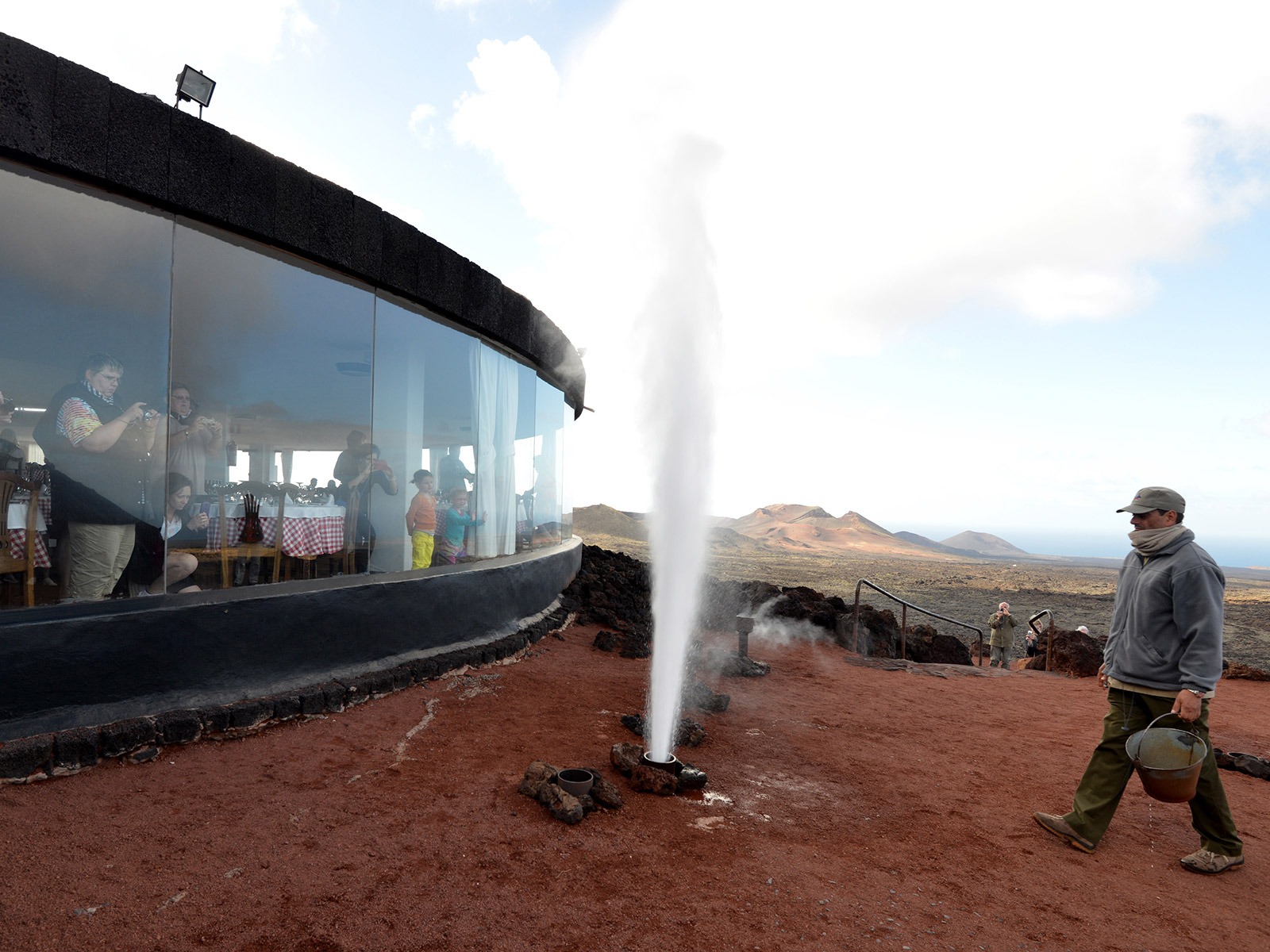 Restaurant Botin
Ever wondered where the first restaurant ever opened? Head over to Sobrino de Botin in Madrid, established in 1725. Fast forward to nearly 300 years since first opening its doors, the restaurant is still proudly serving customers.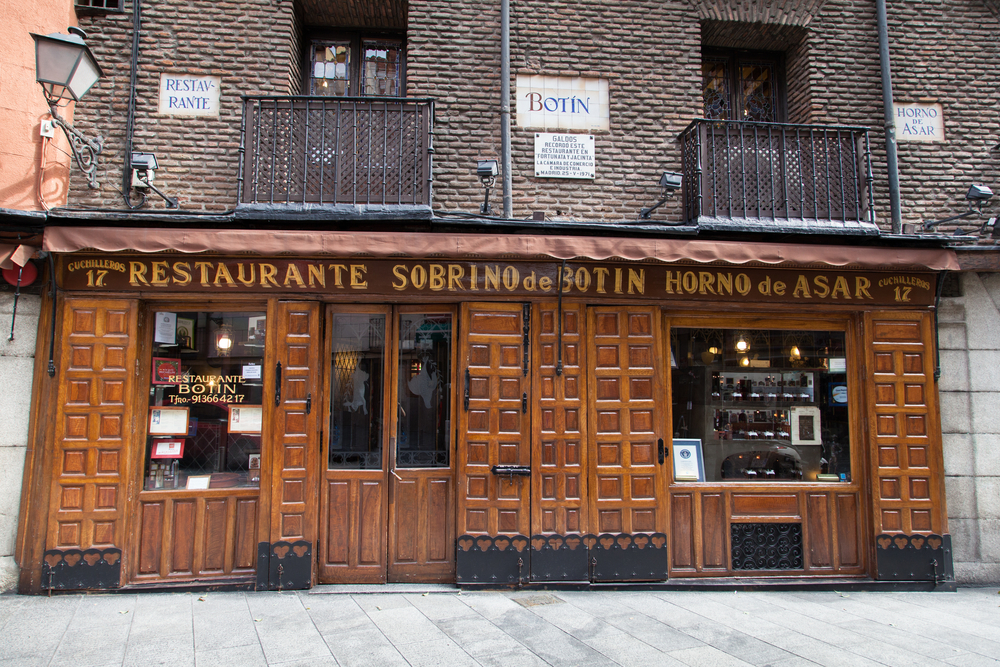 The world's oldest restaurant welcomes streams of intrigued customers daily longing to please their palate with their signature menu of traditional fine suckling pig and lamb. Situated close to the Plaza Mayor in Madrid, this is a place steeped in history and good taste.
The cherry on top would be the fact that your food is cooked in an old Castilian style wood-oven, as well-established as the restaurant itself. Your Spanish food experience does not get more authentic than this.
Pintxos
Upon setting foot in Basque Country, a copious amount of pintxos would welcome you.
Pintxos are a bite-sized snack served on a stick in bars, as an appetizer. The name comes from the Spanish pincho (cocktail stick) – as these morsels are skewered with a toothpick and commonly served on top of bread, with cheese or mushrooms.
Each pintxo is delicately made with a combination of local Basque ingredients and techniques, setting them apart from tapas that you can find throughout Spain.
If you find yourself in San Sebastian, pay a visit to La Mejillonera in the old town for a low-cost yet sumptuous spread of pintxos.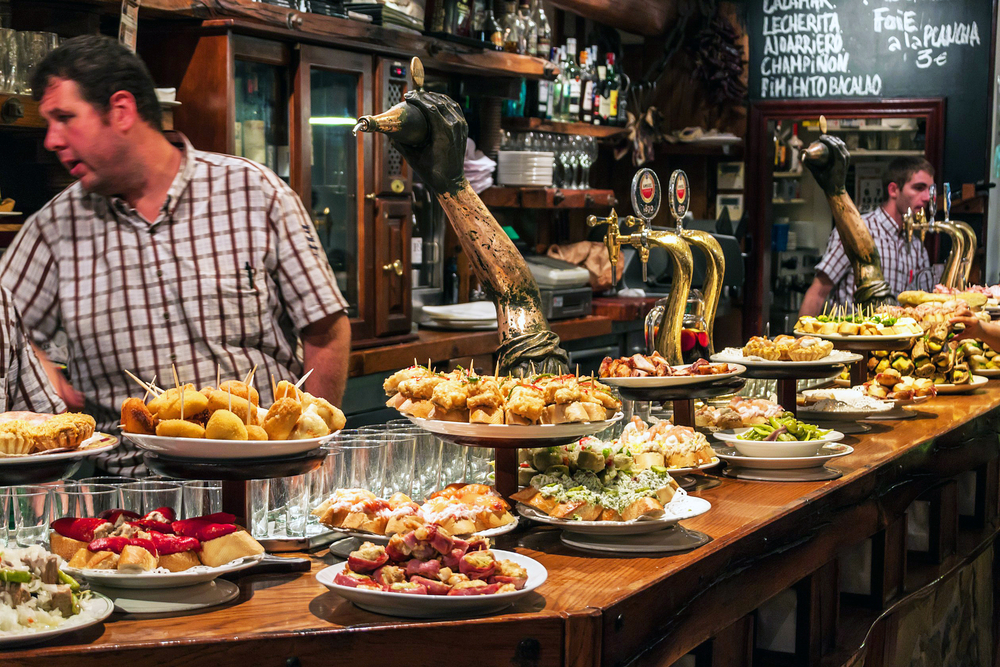 La Boqueria Market
Dating back to 1217, La Boqueria is the gateway to the best of Barcelona's food and wine.
Upon entering the market, you will be flooded by a myriad of colours, aromas and hints of flavour telling of Spain. Lined with winegrowers, artisans, fishers, and even spice traders, you will be spoilt for choice in this giant market hall.
Seafood tapas, cheeses, and fruit smoothies are among the top few raved about items by some 40,000 daily visitors. It is the best place for a real taste of Barcelona as well as to get intimate with the locals to understand their passion for the food industry.