This page was last updated on 07 May, 2021.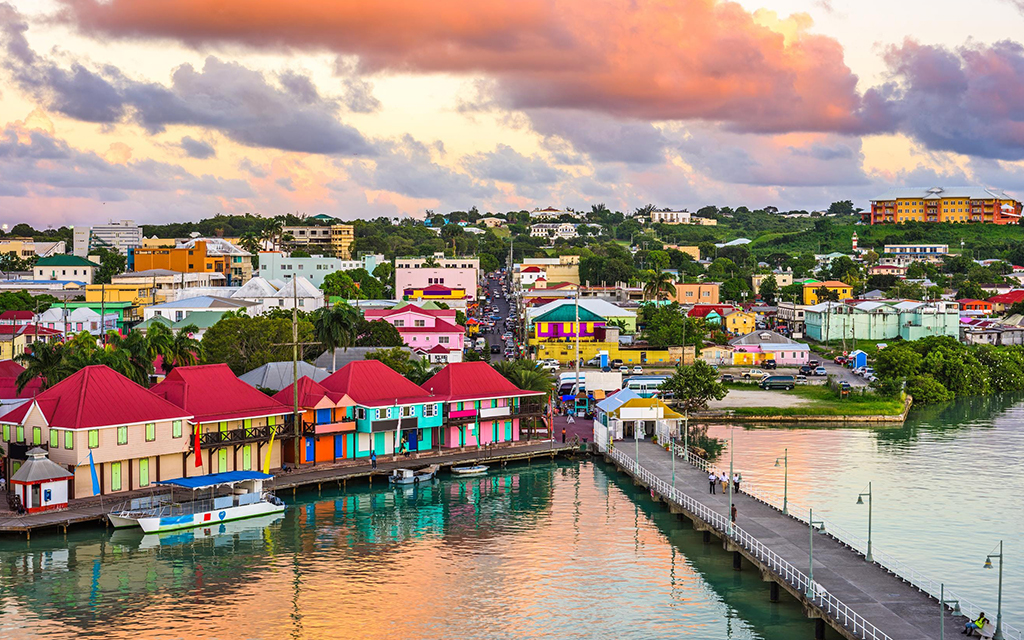 At a Glance
Travel Restrictions
Tourist Entry: Allowed
Testing: Negative PCR test results is required for all countries.
Quarantine Required: Depends
Quarantine Details: Might be required to quarantine based on results.
Local Restrictions
Lockdown in Effect: Yes
Events: Partially Allowed
Transport: Operational with restrictions
Shopping: Open
Restaurants and Bars: Open with restrictions

Detailed Travel Advisory
Published 11.02.2021
1. Passengers entering or transiting through Antigua and Barbuda must have a medical certificate with a negative Coronavirus (COVID-19) RT-PCR test result. The test must have been taken at most 7 days before departure.
– This does not apply to passengers younger than 12 years.
2. Passengers are subject to medical screening upon arrival.
3. Passengers are subject to quarantine.
4. Passengers could be subject to Coronavirus (COVID-19) test upon arrival.
5. A completed Health Declaration Form must be presented to the Port Health Authorities upon arrival.
6. Passengers and airline crew staying overnight in transit must stay at a hotel or at a designated facility until their next flight.
7. More Coronavirus (COVID-19) related information can be found at https://visitantiguabarbuda.com/travel-advisory/ .
Detailed Tourist Information
Borders are open to foreign travelers. All travelers must have evidence of a negative COVID-19 RT-PCR medical certificate issued within 7 days of their flight. Upon arrival, visitors are subject to medical screening and must complete a health declaration form. Everyone will be monitored for COVID-19 for up to 14 days. Travelers may be subject to further COVID-19 testing at their own cost.

Lockdown Details
A State of Emergency is in place until 30 June. Under these measures:
-from 8pm on 15 March until 15 April all persons must remain in their accommodation from 8pm to 5am each day unless seeking urgent medical attention
-face masks must be worn in any public place and must be worn for entry in to any supermarket or market
-face masks must cover nose and mouth, leave eyes, forehead, and ears visible, and cannot be worn at the same time as head coverings or dark glasses
-until 15 April all bars and gyms are closed
-in-house dining at restaurants is permitted with no more than 25 persons inside the establishment. Small groups of no more than 5 persons are permitted at a table if social distance allows
-retailers such as food and clothes shops, pharmacies, and hardware stores are allowed to operate
-public-facing government offices have restricted opening hours and visitors
-beaches are closed from 7pm on 1 April until 5am on 6 April. Off shore islands will be closed during this period and only fishing (commercial & sporting) will be permitted at sea. All other sea crafts must remain in port.
-no more than two people may travel in a motor vehicle at any one time if they are not of the same household. Members of the same household comprising more than two -people may travel together in the same vehicle. Face masks must be worn in motor vehicles when there is more than one occupant
-Only licensed taxis may pick up or drop off passengers at VC Bird International Airport; private vehicles may not pick up or drop off passengers
-people may undertake exercise in open fields, at the side of roads, and play golf or tennis between 5am and 6pm each day. They may be accompanied by members of their household, or by one other person if they are not of their household. All must observe a distance of six feet and wear face masks. Until 15 April team sports such as basketball and football are prohibited;
-private parties, social events such as banquets, and clubs/societies which host more than one household are permitted provided there are no more than five persons and all must observe a distance of six feet and wear face masks
-church services may take place with no more than 25 participants providing that they all observe distances of six feet and wear a face mask
-until 15 April weddings, funerals, and baptisms may take place with a limit of 25 participants; no celebrations/wakes may be held after the service;
-until 15 April residents of Antigua and Barbuda who test positive for COVID-19 will be required to enter government quarantine and wear a quarantine bracelet. Those in their household will be required to undergo testing and may also be required to enter a government quarantine facility and wear a quarantine bracelet.
Failure to comply with the State of Emergency regulations and/or instructions from government health authorities will result in either a fine of up to XCD10,000 and/or six months imprisonment.

Sources
https://bb.usembassy.gov/u-s-citizen-services/covid-19-information/
Data Source: covidcontrols.co