This page was last updated on 25 February, 2021.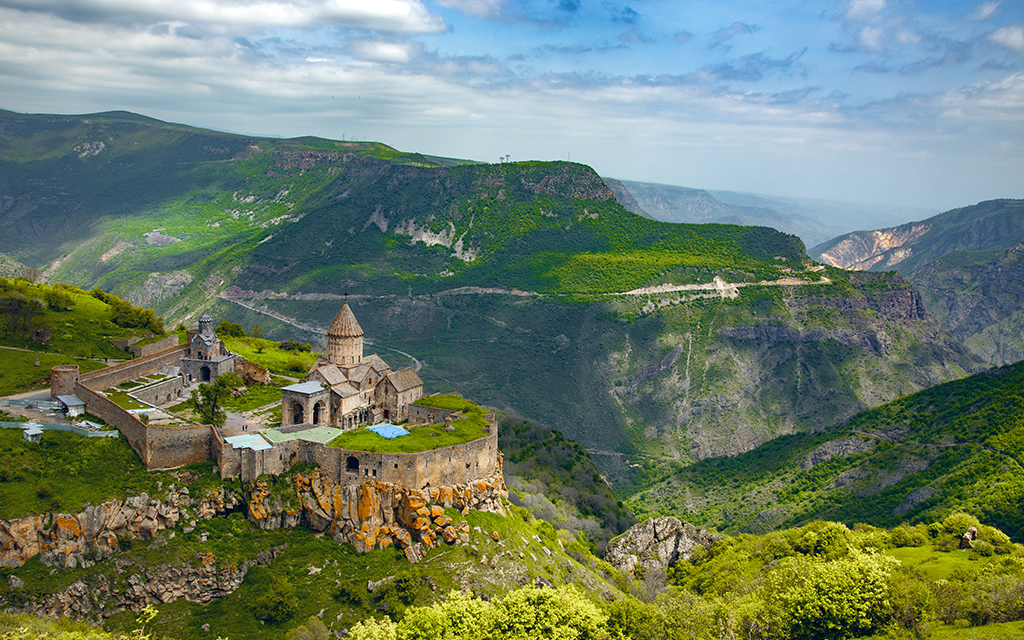 At a Glance
Travel Restrictions
Tourist Entry: Allowed
Testing: PCR test required for all countries
Quarantine Required: Depends
Quarantine Details: Anyone arriving in Armenia that is showing symptoms, or has bee exposed to someone with COVID-19, will be required to self-quarantine for 14 days.
Local Restrictions
Lockdown in Effect: No
Events: Partially Allowed
Transport: Operational
Shopping: Open
Restaurants and Bars: Fully Open

Detailed Travel Advisory
Published 19.11.2020
1. Suspension of visa on arrival facilities.
2. Passengers without a medical certificate with a negative Coronavirus (COVID-19) PCR test result issued at most 72 hours before arrival are subject to a test upon arrival at their own expense. The certificate must be in Armenian, English or Russian.
Detailed Tourist Information
Restrictions on entry of non-Armenian citizens to the Republic of Armenia have been lifted.
Entry of non-Armenian nationals by land remains restricted, with certain exceptions for direct family members of Armenian citizens, legal residents of Armenia, representatives of diplomatic missions, consular establishments, international organizations and their family members, cargo drivers, and those attending the funeral of a close family member.
COVID testing is available at airports for individuals who opt to take on upon arrival. The test costs approximately $40 and the resuls – provided in English – are usually available within 24 hours.
Travelers entering Armenia are asked to present the results of a PCR test taken within 72 hours prior to arrival or submit to a PCR test at the airport. Individuals who choose to take a PCR test and receive a negative result may be exempted from self-quarantine requirements.

Lockdown Details
In response to the COVID-19 outbreak, the Government of Armenia declared a State of Emergency March 16, 2020. On September 12, 2020, this State of Emergency expired.
While the State of Emergency has lifted, many requirements and restrictions remain in place. Gatherings of up to 60 individuals are permitted to take place.
Face masks are required in public spaces. Individuals who fail to follow rules related to face masks could face potential fines of 10,000 dram.
Children under the age of six, as well as individuals exercising or riding a bike, are exempted from this requirement, as are individuals with certain health conditions.
Face masks remain mandatory in public transportation and taxis but are no longer required in personal vehicles.
Sources
https://www.gov.am/en/covid-travel-restrictions/
Data Source: covidcontrols.co