This page was last updated on 27 October, 2021.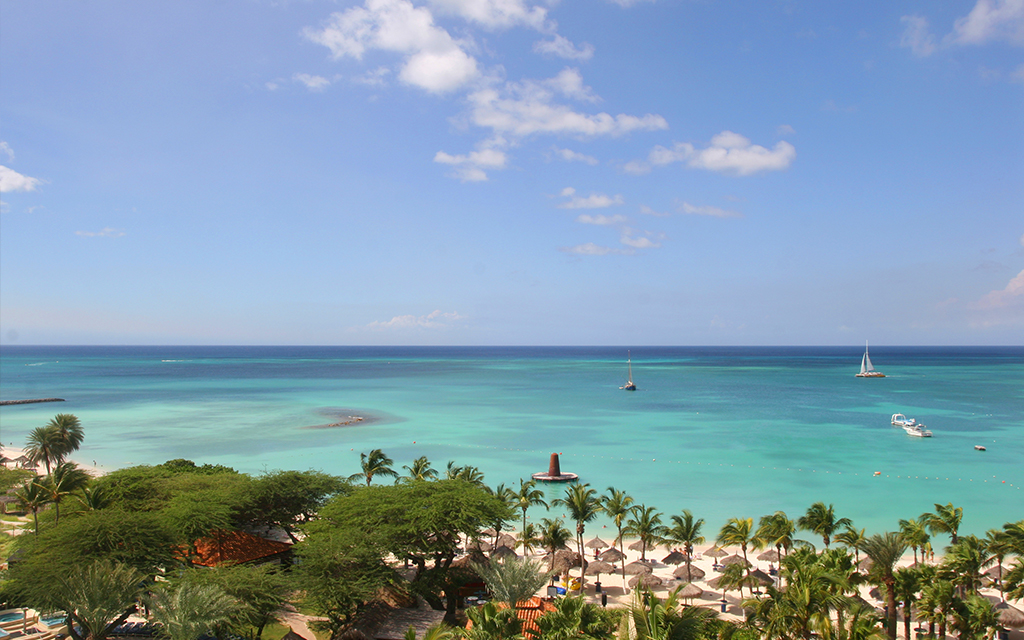 At a Glance
Travel Restrictions
Entry For Vaccinated Travelers: Partially Allowed
Vaccination Requirements: Some travelers were eligible to be exempt from the 72-hour testing requirement and enter the country with proof of vaccination (if they met eligibility requirements). However, out of an abundance of caution, Aruba is temporarily restricting that option for anyone entering from a high-risk country (listed here https://www.aruba.com/us/traveler-health-requirements/vaccine-for-travel).
Tourist Entry: Allowed
Testing: Negative COVID-19 test result required for all countries.
Quarantine Required: No
Quarantine Details: Quarantine not required
Local Restrictions
Lockdown in Effect: No
Events: Partially Allowed
Transport: Operational with restrictions
Shopping: Open
Restaurants and Bars: Open with restrictions

Detailed Travel Advisory
Published 10.09.2021
1. Passengers must complete an "Embarkation/Disembarkation Card (ED Card)" at most 72 hours before departure at www.edcardaruba.aw. They will receive a "Travel Authorization" which must be presented before boarding.
2. Passengers could be subject to medical screening upon arrival.
Detailed Tourist Information
Foreign nationals are allowed to enter Aruba.
Starting June 7th, 2021, residents of Brazil, India, and South-Africa will be able to travel to Aruba again.
Click here for detailed information https://www.aruba.com/us/traveler-health-requirements#opening-dates

Lockdown Details
The Aruba government has also implemented additional island-wide measures to further maintain the health and safety of visitors depending on the prevailing situation.
As of October 2nd, 2021, until further notice:
Curfew no longer in effect (since September 2)
All establishments are required to close by 12:00 am at the latest. This is not applicable for establishments at hotel properties. Closing times per hotel may differ, please check with your hotel for more information. Casinos must close by 1:00am at the latest.
Seating at restaurants is a maximum of eight per table (excluding children under the age of 12), both indoor and outdoor. Tables must be at least 1.5 m apart.
All bars, rum shops, nightclubs and restaurants can serve at tables only. For bars & rum shops maximum seating is four persons per table, indoor and outdoor.
Live background music permitted with a maximum of five musicians. No dancing permitted.
An alcohol ban is temporarily in effect in certain public places in Aruba. Hotel guests can order alcoholic beverages on the beach as long as they stay on the hotel property, and can bring their beverages to their palapa or beach chair as long as they order from the hotel bar. Alcoholic beverages can still be enjoyed at beach bars or restaurants not affiliated with a hotel, as long as patrons stay within the grounds of the establishment. It is currently prohibited to consume alcohol on any other beaches, parking lots, parks, or in any public place unless it is a licensed establishment.
There are restricted zones that are off-limits between the hours of 7:00 pm and 5:00 am. Restricted zones include all beaches and public parking lots.
No groups over eight people are allowed to form in public spaces unless the group consists of a family from the same household. This includes gatherings on the beach.
Social gatherings or parties allowed with a maximum of 150 persons inside or 250 persons outside and social distancing of 1.5m.
Sources
https://www.visitaruba.com/traveling-to-aruba/entry-requirements-and-visas/aruba-travel-restrictions-covid-19/
Data Source: covidcontrols.co