This article is reviewed regularly (on a monthly basis) by Wego's editorial team to ensure that the content is up to date & accurate.
Updated 16 August 2021
The Oxford-AstraZeneca vaccine, also known as Covishield and Vaxzevria among others, is a viral vector vaccine for the prevention of COVID-19. The vaccine is recognized by 121 governments around the world, making it the world's most widely accepted vaccine.
Keep on reading to find out which countries are recognizing the AstraZeneca vaccine.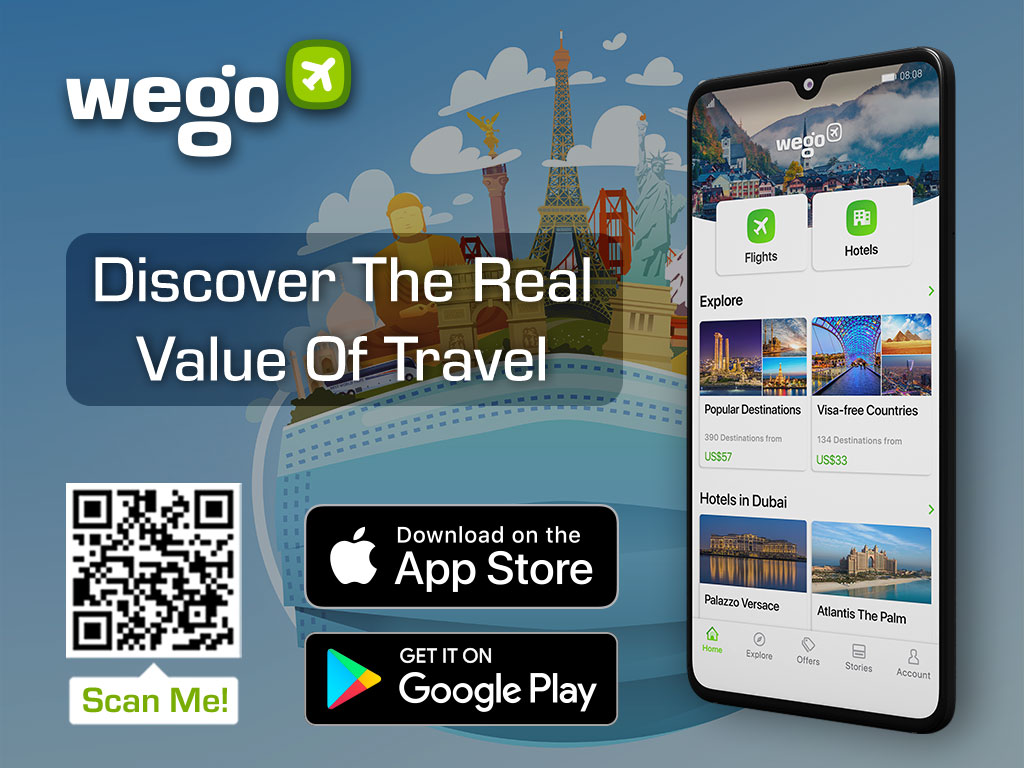 About the Oxford-AstraZeneca vaccine
Developed by Oxford University and AstraZeneca, the vaccine utilizes a harmless version of a type of virus called an adenovirus to deliver genetic material coding for the coronavirus into the recipient's host cells. 
When injected into the human body, the recipient's cells produce spike proteins like those of the coronavirus. This effectively conditions the immune system to recognize the threat and to respond accordingly should the individual ever be exposed to the coronavirus.
It requires two doses, given four weeks apart, to prime the immune system to fight off the coronavirus. The first jab prompts the immune system to start making antibodies while the second one strengthens the immune response, thus priming the body against coronavirus.
This vaccine is to be administered only to individuals above the age of 18 years, as its safety has not been assessed in children and teenagers.
Oxford-AstraZeneca WHO status
The WHO's Emergency Use Listing (EUL) and EMA's Conditional Marketing Authorization act as benchmarks for the other countries.
WHO has authorized the Oxford-AstraZeneca vaccine for emergency use in 121 countries. WHO assessed the quality, safety and efficacy data, risk management plans and programmatic suitability, such as cold chain requirements over a period of four weeks.
For COVID-19 vaccines, the UN's health branch has set the bar for minimum efficacy at 50 percent in its considerations for evaluation of COVID-19 vaccines. So far, the WHO has also approved:
Pfizer/BioNTech: Comirnaty

Covishield

Johnson & Johnson: Ad26.COV2.S

Moderna: mRNA-1273

Sinopharm: BBIBP-CorV

Sinovac: CoronaVac
Oxford-AstraZeneca
EMA status
The EMA has authorized the Oxford-AstraZeneca vaccine under the brand name Vaxzevria for emergency use across Europe. The organization decided that Vaxzevria's benefits are greater than its risks and may thus be authorized for use in the EU. 
The EMA's authorization process involves the safety monitoring of vaccines and careful consideration of aspects like risks, side effects, design, clinical reports, etc. Apart from the AstraZeneca/Vaxzervia vaccine, the EMA has given its nod to:
Pfizer/BioNTech: Comirnaty

Moderna: mRNA-1273

Johnson & Johnson: Ad26.COV2.S
Countries that have approved the Oxford-AstraZeneca vaccine
The following countries have given the Oxford-AstraZeneca/Vaxzevria/Covishield vaccine the go-ahead categorized by region.
Some countries may only approve or administer AstraZeneca under specific brand name, so it's best to conduct further research before making any decision.
Europe
Albania, Armenia, Austria, Azerbaijan, Belgium, Bosnia and Herzegovina, Bulgaria, Croatia, Cyprus, Czechia, Estonia, Finland, France, Georgia, Germany, Greece, Hungary, Iceland, Ireland, Italy, Kosovo, Latvia, Liechtenstein, Lithuania, Luxembourg, Malta, Netherlands, North Macedonia, Poland, Portugal, Republic of Moldova, Romania, Serbia, Slovakia, Slovenia, Spain, Sweden, United Kingdom of Great Britain and Northern Ireland.
Africa
Angola, Benin, Botswana, Burkina Faso, Central African Republic, Côte d'Ivoire, Democratic Republic of the Congo, Egypt, Eswatini, Gambia, Ghana, Guinea-Bissau, Kenya, Lesotho, Liberia, Libya, Malawi, Mali, Mauritius, Morocco, Niger, Nigeria, Rwanda, Sao Tome and Principe, Senegal, Sierra Leone, South Sudan, Sudan, Togo, Tunisia, Uganda, Zambia.
Asia and Oceania
Australia, Brunei Darussalam, Cambodia, Fiji, India, Indonesia, Iran, Iraq, Japan, Jordan, Kuwait, Malaysia, Mongolia, Nauru, New Zealand, Oman, Pakistan, Papua New Guinea, Philippines, Republic of Korea, Saudi Arabia, Taiwan, Tajikistan, Thailand, Timor-Leste, United Arab Emirates, Uzbekistan, Vietnam, Yemen, Vanuatu.
The Americas
Argentina, Belize, Bermuda, Brazil, Canada, Chile, Colombia, Costa Rica, Dominican Republic, Ecuador, El Salvador, Grenada, Guatemala, Guyana, Haiti, Jamaica, Mexico, Panama, Paraguay, Peru, Uruguay.