This page was last updated on 21 July, 2021.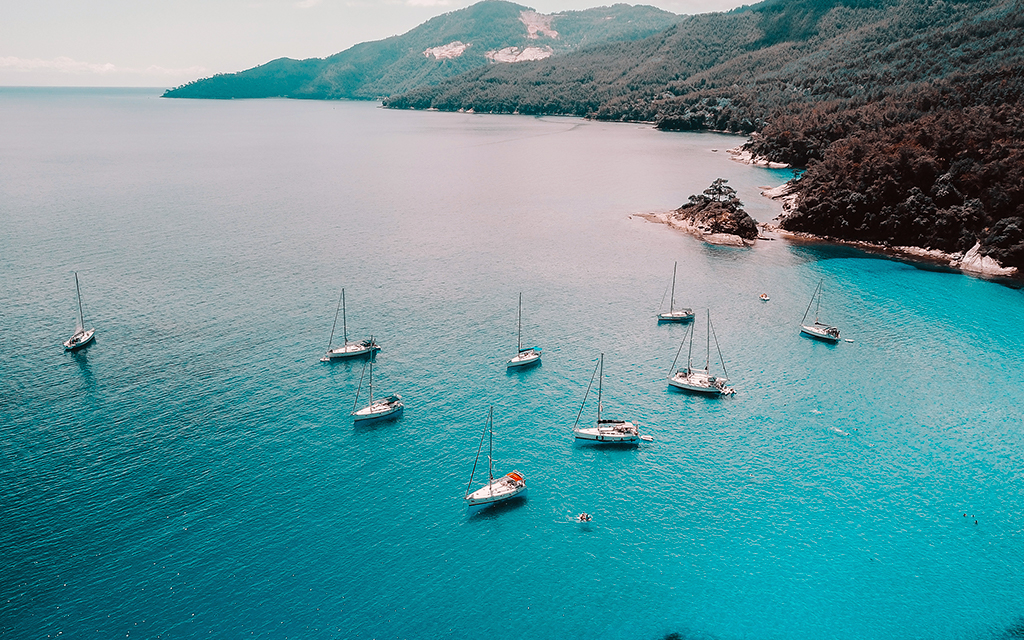 At a Glance
Travel Restrictions
Entry For Vaccinated Travelers: Allowed
Vaccination Requirements: If you hold an appropriate vaccine certificate, you can travel to Barbados with a shorter quarantine for one to two days.
You still need to provide a negative PCR test result three days prior to travel.
Tourist Entry: Allowed
Testing: COVID-19 PCR antigen test is required for all countries.
Quarantine Required: Depends
Quarantine Details: Quarantine depends on the result of PCR Test
Local Restrictions
Lockdown in Effect: Partial
Events: Partially Allowed
Transport: Operational with restrictions
Shopping: Open
Restaurants and Bars: Open with restrictions

Detailed Travel Advisory
Published 30.06.2021
1. Suspension of visa exemptions for nationals of Brazil, India and South Africa.
2. Passengers must present an "Immigration/Customs Form" upon arrival. The form can be found at www.travelform.gov.bb or completed upon arrival at the available kiosks.
3. Passengers must have a negative COVID-19 PCR or RT-PCR test taken at most 3 days before arrival. The test result must be in English, and must specify that it is based on nasopharyngeal and/or oropharyngeal swab and taken by a healthcare provider.
– This does not apply to passengers younger than 5 years who are accompanied by a legal guardian.
4. Passengers could be subject to a COVID-19 PCR test upon arrival.
5. Passengers could be subject to quarantine. More details can be found at https://www.visitbarbados.org/covid-19-travel-guidelines-2020
Detailed Tourist Information
ALL travellers must travel with a valid negative Standard COVID-19 PCR test result.
With specific reference to the type of PCR test required and accepted for entry into Barbados:
Specific Requirements:
-The specimen taken must be a nasopharyngeal or oropharyngeal swab (or both) taken by a healthcare provider
-The sample must be taken within 3 days prior to arrival.
-The laboratory performing the test must be an accredited, certified or recognized facility
Please note that the following will NOT be accepted:
-Nasal swab samples
-Saliva samples
-Self-administered tests (even if the sample was taken under the supervision of a healthcare provider)
-Home kits
-Rapid PCR tests
The travel history of a fully vaccinated traveller, where they have travelled from or transited through countries of special consideration within the 21 day period immediately prior to arrival, will determine which protocols apply. Countries of special consideration are those where the prevalence of certain variants of COVID-19 are deemed of particular concern to Barbados Public Health Officials.
Countries of Special Consideration
-South Africa
-Brazil
-India
Please be informed that the visa entry requirements have been re-imposed with immediate effect for nationals of India, Brazil and South Africa seeking to travel to Barbados.
In this regard, persons seeking to travel to Barbados with passports from these countries are required to apply for entry visas (single, multiple) prior to arrival.
Persons traveling from or transiting through these jurisdiction within the last 21 days shall:
Come to Barbados with a valid Nasopharyngeal or Oropharyngeal COVID-PCR Test
Have a repeated PCR Test on arrival at the Grantley Adams International Airport
7 days quarantine (no exceptions)
Test on day 8 to exit
There will be no distinction between the vaccinated and un-vaccinated passengers traveling from the aforementioned countries.
All persons will be required to quarantine one of the following specially identified properties for the full quarantine period at the expense of the traveler.

Lockdown Details
Gyms are now allowed to reopen with strict protocols; beaches and parks can open from 5 a.m. to 7 p.m. but no picnics or parties will be allowed; small pleasure crafts will be able to operate at 50 per cent capacity, but not for party cruises; bars will also be allowed to operate at 50 per cent capacity; and fast-food restaurants can have patrons in the restaurants with protocols in place.
However, nightclubs, theatres, cinemas are to remain closed, and retail stores and supermarkets will continue to be closed on Sundays.
The cap of 75 persons for church services is being removed, and a maximum of 100 people will be allowed at funeral services and wedding ceremonies.
You should follow the Barbados Government Information Service on Facebook for further details as plans are subject to change at short notice.

Sources
https://www.gov.uk/foreign-travel-advice/barbados/coronavirus
Data Source: covidcontrols.co