This page was last updated on 25 February, 2021.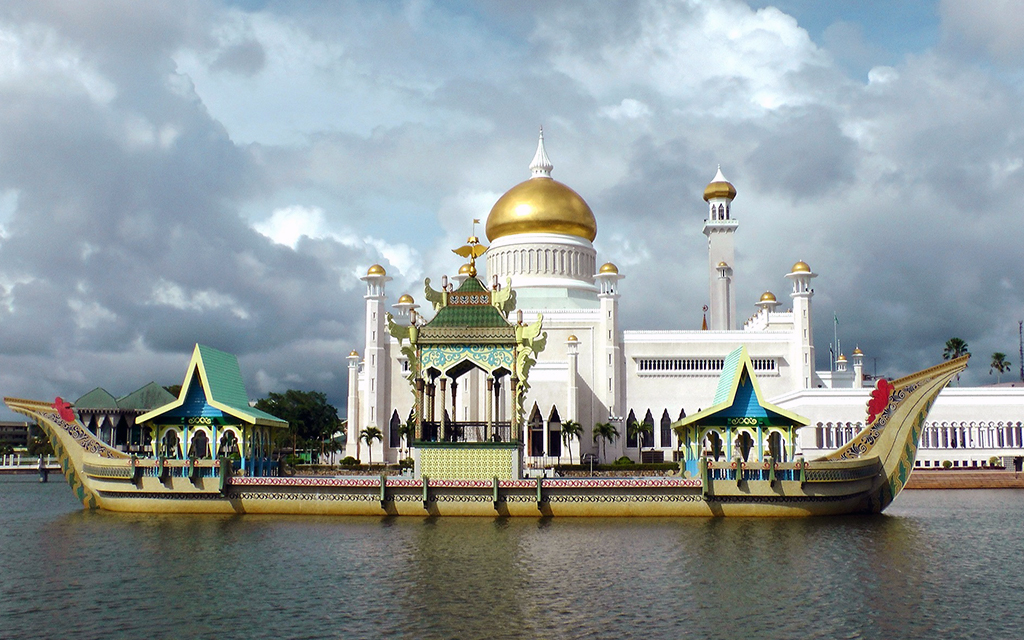 At a Glance
Travel Restrictions
Tourist Entry: Partially Allowed
Testing: Covid19 test required for all countries.
Quarantine Required: Yes
Quarantine Details: Quarantine for 14 days required for all countries.
Local Restrictions
Lockdown in Effect: Partial
Events: Partially Allowed
Transport: Operational with restrictions
Shopping: Open
Restaurants and Bars: Delivery/Takeout only

Detailed Travel Advisory
Published 17.11.2020
1. Passengers are not allowed to enter and transit.
– This does not apply to:
– nationals and residents of Brunei Darussalam;
– passengers with an Entry Travel Pass letter issued by The Government of Brunei Darussalam. They must have:
– stayed in the country of departure for the last 14 days before departure;
– a printed and digital medical certificate with a negative Coronavirus (COVID-19) RT-PCR test result issued at most 72 hours before departure;
– a confirmed hotel reservation;
– a mobile device with the BruHealth app downloaded.
Passengers are subject to a Coronavirus (COVID-19) RT-PCR test on day 1 or 5 after arrival. They must have a proof of payment for the PCR test.
More details can be found at http://www.pmo.gov.bn/travelportal/Home.aspx .
Detailed Tourist Information
The national carrier Royal Brunei Airlines (BI) will continue to serve only limited routes through March 27. The services that remain operational include flights to and from Hangzhou, Hong Kong, Kuala Lumpur, London, Manila, Melbourne, and Singapore.
Most foreign nationals, including long-term pass holders, remain banned from entering or transiting Brunei. Exemptions include foreigners whose work relates to matters of national interest, such as the oil and gas sector and the transport of essential goods. Existing travel, student, and dependent visas remain suspended, with limited exceptions.
People who can enter Brunei must test for COVID-19 before traveling and upon arrival. Arrivals must quarantine between 2-14 days at government-designated facilities, depending on the risk level of the country of departure. Travelers can leave the isolation sites upon testing negative for COVID-19.
Foreigners with essential or business needs can transit through Brunei by land, with protocols in place. Measures include limiting the travel duration, such as one hour for those going from Labu to Ujong Jalan in eastern Brunei or three hours for travelers from Kuala Lurah to Sungai Tujoh in western Brunei. Foreigners, including transit passengers and commercial vehicle operators, must provide results of a negative COVID-19 swab test taken within seven days before arrival in Brunei. Registered persons must pay entry/exit fees of BND 3 (USD 2.2) for each one-way trip across land borders; exempted travelers include children below the age of two years, diplomats and families, and those with emergency passes or on official duty. Regular travelers – with proof of at least 15 monthly round trips to Brunei – may apply online for the Frequent Commuters Pass. Foreign-registered vehicles must also register with the Land Department and obtain a paid vehicle pass sticker.
Brunei allows travel for business and official purposes with Singapore in a so-called Reciprocal Green Lane scheme. For travelers from Singapore, a Bruneian host company or government agency must apply for the employee's travel pass and controlled itinerary for the first 14 days in Brunei. The travelers must have remained in Singapore for 14 days before travel, obtain a visa if applicable, purchase a return flight ticket, test negative for COVID-19 within 72 hours before departure, and download the BruHealth contact tracing application. Upon arrival, the employees must test for COVID-19, remain in their pre-approved accommodation place until the test returns negative, and adhere to a controlled itinerary.

Lockdown Details
As part of Brunei's approach to contain the spread of the virus, mosques and other places of worship have been closed, restaurants and cafes are only open for take-away and public gatherings have been discouraged. All shops remain open.

Sources
https://www.bruneitourism.com/covid19-travellers-advisory/
Data Source: covidcontrols.co