This page was last updated on 07 May, 2021.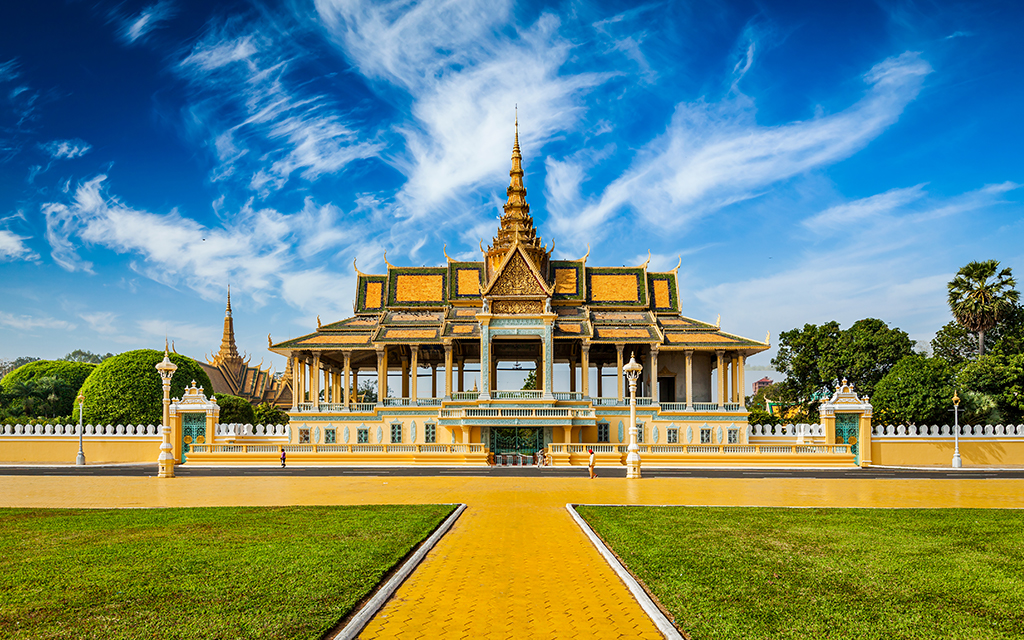 At a Glance
Travel Restrictions
Tourist Entry: Allowed
Testing: Negative PCR test is required for all country.
Quarantine Required: Depends
Quarantine Details: Quarantine for 14 days required according to the test results.
Local Restrictions
Lockdown in Effect: Partial
Events: Partially Allowed
Transport: Operational with restrictions
Shopping: Open
Restaurants and Bars: Open with restrictions

Detailed Travel Advisory
Published 12.02.2021
1. All visa exemptions, visas on arrival and e-visas are suspended.
– This does not apply to passengers with a diplomatic visa (Visa A) or an official visa (Visa B) issued by Cambodia.
2. Passengers must have a printed medical certificate with a negative Coronavirus (COVID-19) PCR test result issued at most 72 hours before departure from the first embarkation point. The certificate must be in English.
3. Passengers must:
– obtain an insurance policy issued by "FORTE" with a minimum medical coverage of USD 50,000. The insurance can be obtained at www.forteinsurance.com/covid-19-insurance; and
– deposit USD 2,000 at a designated bank on arrival.
This does not apply to:
– nationals of Cambodia;
– passengers with a diplomatic visa (Visa A) or an official visa (Visa B) issued by Cambodia;
– nationals of Cambodia with a foreign passport and a Visa K entry permit issued by Cambodia;
– passengers traveling on business with a "Validation Application on Payment Guarantee/Invitation" (VAPGI).
4. Passengers are subject to medical screening and quarantine for 14 days.
Detailed Tourist Information
Foreigners are now allowed to visit Cambodia but must comply with a long list of regulations.
All foreign visitors:
Need to have a certificate no more than 72 hours old confirming that they are not infected with the novel coronavirus.
Will be given an on-site PCR swab test.
Must have proof of $50,000 worth of travel insurance while in Cambodia.
Must quarantine for 14 days after arrival at a place designated by the government.
In addition, Cambodia has instituted a visitor-pays system of testing:
All visitors must pay for a COVID-19 test and associated expenses upon arrival in Cambodia.
Visitors must also make a $2,000 deposit to cover potential costs of quarantine, hospitalization, and even burial, should they fall ill with coronavirus while in the country.
Should the test come back positive for even one person on a flight:
All passengers from the flight will be quarantined in a state facility at their own expense.
If hospitalization is required, that will also be at the visitor's expense.
It is currently not possible to enter or depart Cambodia through land borders as the Cambodia-Laos, Cambodia-Thailand and Cambodia-Vietnam land borders are closed.
Lockdown Details
Many public places and services such as gyms, casinos, karaoke rooms and nightclubs have been mandated to close or have closed due to a lack of custom. You should contact venues ahead of events.
On 11 March the Government of Cambodia brought in a law on "Preventive Measures Against the Spread of COVID-19 and Other Severe and Dangerous Contagious Diseases (https://www.akp.gov.kh/post/detail/228560)". The Government has also launched a map with venues to avoid. We strongly recommend that you wear masks, clean your hands and maintain social distancing in all public places.

Sources
https://www.cathaypacific.com/cx/en_US/covid-19/worldwide-travel-restrictions.html
Data Source: covidcontrols.co