This page was last updated on 25 February, 2021.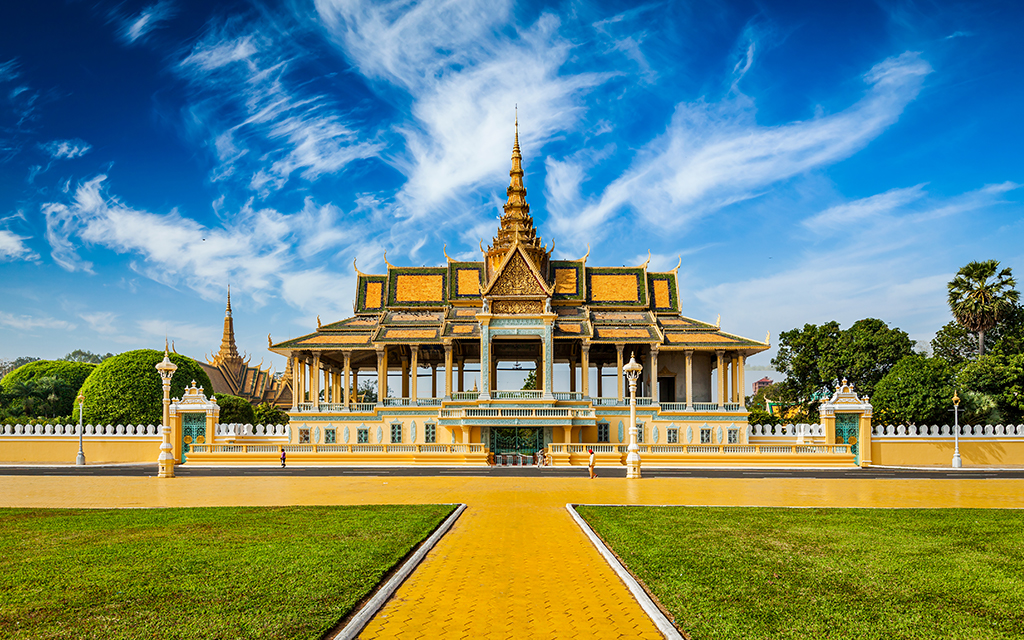 At a Glance
Travel Restrictions
Tourist Entry: Partially Allowed
Testing: Negative PCR test is required for all country.
Quarantine Required: Depends
Quarantine Details: Quarantine for 14 days required according to the test results.
Local Restrictions
Lockdown in Effect: Partial
Events: Partially Allowed
Transport: Operational with restrictions
Shopping: Open
Restaurants and Bars: Open with restrictions

Detailed Travel Advisory
Published 12.02.2020
1. All visa exemptions, visas on arrival and e-visas are suspended.
– This does not apply to passengers with a diplomatic visa (Visa A) or an official visa (Visa B) issued by Cambodia.
2. Passengers must have a printed medical certificate with a negative Coronavirus (COVID-19) PCR test result issued at most 72 hours before departure from the first embarkation point. The certificate must be in English.
3. Passengers must:
– obtain an insurance policy issued by "FORTE" with a minimum medical coverage of USD 50,000. The insurance can be obtained at www.forteinsurance.com/covid-19-insurance; and
– deposit USD 2,000 at a designated bank on arrival.
This does not apply to:
– nationals of Cambodia;
– passengers with a diplomatic visa (Visa A) or an official visa (Visa B) issued by Cambodia;
– nationals of Cambodia with a foreign passport and a Visa K entry permit issued by Cambodia;
– passengers traveling on business with a "Validation Application on Payment Guarantee/Invitation" (VAPGI).
4. Passengers are subject to medical screening and quarantine for 14 days.
Detailed Tourist Information
All travelers must present a valid visa issued by a Cambodian Embassy or Consulate.  The Government of Cambodia has suspended the e-visa and visa-on-arrival programs until further notice.  In addition, we understand Cambodian Embassies will only accept applications for diplomatic, official, and "sponsored" business-linked visas, and will not issue tourist or other visas to enter Cambodia at this time.
Cambodian authorities have also introduced the following requirements for prevention, containment, and response to the spread of COVID-19 for all travelers entering Cambodia by air, land, and water.  All arriving foreigners must:
Fully abide by locally enforced quarantine measures for 14 days at a hotel designated by the Government of Cambodia.
Pay a deposit of $2,000 upon arrival at airports for mandatory COVID-19 testing and potential treatment services.  The money will be used to pay for an accommodation during the quarantine, testing and transportation from an airport to a hotel.
Possess a COVID-19 negative medical certificate issued no more than 72 hours prior to the date of arrival (see below).
Purchase a local health insurance package for COVID-19 treatment from Forte Insurance Company. The cost is $90 for a $50,000 policy valid for 20 days.
Undergo a COVID-19 test upon arrival and wait in official facilities/designated hotels to receive laboratory results.  Health authorities will then oversee another COVID-19 test on the 13th day of quarantine.
Please monitor official Cambodian government sources for the latest fee schedule for these testing and treatment services.
Please see the Ministry of Foreign Affairs and International Cooperation's guidance on travel restrictions here. https://www.mfaic.gov.kh/covid-19.

Lockdown Details
Most public places and services are open to the public including restaurants, bars, public beaches and leisure facilities but subject to closure at short notice in line with COVID announcements by the government.

Sources
https://www.cathaypacific.com/cx/en_US/covid-19/worldwide-travel-restrictions.html
Data Source: covidcontrols.co