This page was last updated on 20 September, 2021.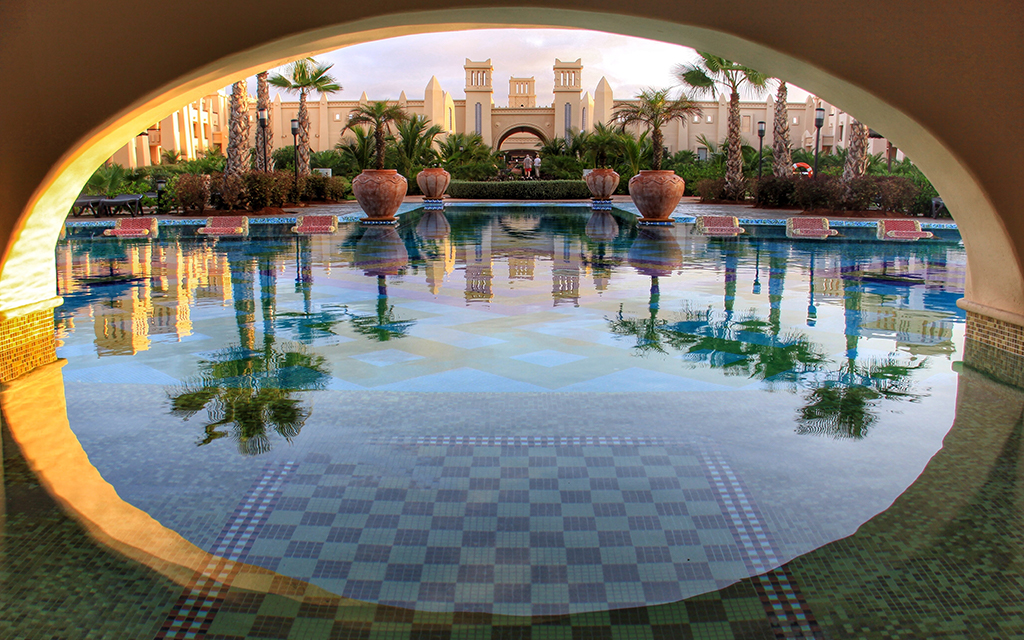 At a Glance
Travel Restrictions
Tourist Entry: Allowed
Testing: Negative PCR test results is required for all countries.
Quarantine Required: No
Quarantine Details: Quarantine not Required
Local Restrictions
Lockdown in Effect: Partial
Events: Partially Allowed
Transport: Operational with restrictions
Shopping: Open
Restaurants and Bars: Open with restrictions

Detailed Travel Advisory
Published 07.08.2021
1. Passengers and airline crew must have:
– a negative COVID-19 antigen or RT-PCR test taken at most 72 hours before departure from the first embarkation point; or
– a COVID-19 vaccination certificate showing that they were fully vaccinated. The certificate must show that they received:
– the first vaccine dose of Janssen at least 28 days before arrival; or
– the second dose of AstraZeneca, Moderna, Pfizer, Sinopharm, Sinovac or Sputnik V at least 14 days before arrival; or
– a COVID-19 recovery certificate issued at least 14 days and at most 90 days before arrival.
– This does not apply to passengers younger than 12 years.
2. Passengers are subject to medical screening.
Detailed Tourist Information
Cape Verde's air and sea borders are open. You'll need a COVID-19 RT PCR nasal swab test or an antigen test (Ag-RDT) to enter Cape Verde. The test has to be done in the last 72 hours before travel. If you do not present a COVID-19 test done in the last 72 hours, you will not be allowed to board your flight. Children under 7 do not need to present a COVID-19 test.
Prior to your travel you will need to complete:
-the Airport Security Tax Form (TSA) on the EASE website and pay 3,400 escudos (approximately £30). This does not apply to visitors under 2 years of age or those who are normally resident in Cape Verde. (See Visas). If you're travelling with a tour operator, check whether the cost of the TSA is included in your package.
-an International Travel Form on the Covid19.cv website (https://bit.ly/3y7teS1). You need to complete it online and submit it prior to your travel.
Your temperature will be measured on arrival in Cape Verde. If your temperature is high, you will be taken to an assigned area at the airport where your temperature will be measured again. If it remains high, the Cape Verdean authorities may need you to do a COVID-19 test.
If you arrive in Cape Verde without a negative COVID-19 test, you won't be allowed to disembark. In exceptional circumstances, the Cape Verdean authorities may allow you entry but you will have to take the test at your own expense.

Lockdown Details
Cape Verde is in a 'state of contingency'. The Cape Verde government has started to ease some of the restrictive measures previously in place, while maintaining the need to observe the rules on social distancing and hygiene:
keep a social distance of at least 2m
wash your hands regularly
respect the rules on maximum occupancy in shops and service, restaurants, cafés and on public transport
If you test positive for COVID-19, it is still mandatory to self-isolate at your accommodation for 14 days.
With immediate effect:
Shops and stores close at 8:30pm, with the exception of pharmacies and bread shops which close at 9pm
Bars, open-air cafés selling alcoholic drinks, restaurants, snack bars and takeaways close at 12am
Lounge bars close at 12am on weekdays and at 2am on weekends and bank holidays
Parties and social gatherings are restricted to family groups up to a maximum of 10
Cultural, recreational, sporting and leisure activities and family events, such as weddings and christening, are permitted, subject to the rules on social distancing and hygiene
Beaches are open but access may be conditioned and rules on maximum capacity in force

Sources
https://cv.usembassy.gov/covid-19-information/
Data Source: covidcontrols.co