This page was last updated on 07 May, 2021.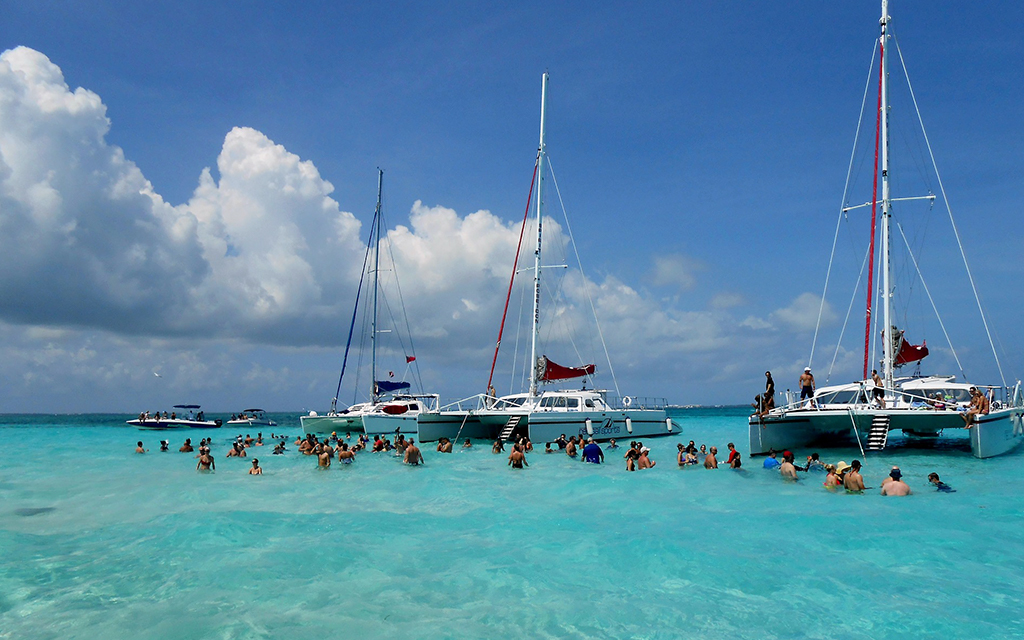 At a Glance
Travel Restrictions
Tourist Entry: Partially Allowed
Testing: Covid-19 test is required for some countries.
Quarantine Required: No
Quarantine Details: Quarantine not required
Local Restrictions
Lockdown in Effect: Partial
Events: Partially Allowed
Transport: Operational with restrictions
Shopping: Open
Restaurants and Bars: Open with restrictions

Detailed Travel Advisory
Published 14.04.2021
1. Until 15 May 2021, passengers are not allowed to enter.
– This does not apply to:
– nationals and residents of Cayman Isl.;
– brothers, sisters, parents, grandparents or fiances of residents of Cayman Isl.;
– students.
3. Passengers must obtain a "Travel to Cayman" approval at https://www.exploregov.ky/traveltime .
4. Passengers are subject to a COVID-19 PCR test upon arrival.
– This does not apply to passengers younger than 10 years.
5. Passengers are subject to medical screening and quarantine for up to 14 days. More details can be found at https://www.exploregov.ky/government-covid19-policies .
Detailed Tourist Information
Persons wishing to travel inbound to Grand Cayman must apply via the Travel Cayman portal.
Travellers who have not completed this process and travellers who have not received authorisation to travel will not be permitted to board a flight.
Inbound flights to the Cayman Islands are currently available for:
-Caymanians,
-Permanent residents,
-Work permit holders and their families,
-Persons who own residential property within the Cayman Islands,
-Students with a valid visa to study in the Cayman Islands,
-Persons with close family ties to residents or work permit holders – spouses, fiancés, -parents, grandparents and siblings
-Persons approved on the Global Citizen Concierge Program,
-Other visitors approved via the Travel Cayman team.
Persons applying to travel as a Work Permit holder or Permanent Resident, or as a dependant of a permit holder or permanent resident, must ensure that the permit or facility is fully approved, with all fees paid, prior to applying to travel. If you are unsure of your immigration status, please contact Workforce Opportunities and Residency Cayman (W.O.R.C.) via email at [email protected] or via phone at 1(345)945-9672.
All in-bound travellers are required to:
-Effective 14 January, 2021, undergo pre-arrival PCR testing if aged 10 years or older. Learn more here.
-Undergo COVID-19 testing upon arrival (day 0) in Cayman and again on day 15; and
-Remain in quarantine for a minimum of 14 days, after which a PCR test will be required on day 15 where a negative test result and sign off by the Medical Officer of Health is required for the quarantine period to cease. Allow 24-72 hours for off-boarding process, this includes a negative test result and return of monitoring equipment.

Lockdown Details
Grand Cayman is currently at suppression level 2 or minimal suppression. There is no curfew.
In some public places you must wear a mask or face covering. These include healthcare facilities, residential care home facilities, airports, taxis, omnibuses and any other place deemed so by the Medical Officer for Health. You may choose to or choose not to wear masks or face coverings in other locations. If you are indoors a public place and wish to wear a mask or cloth face covering, you cannot be denied entry by the owner or operator.
No more than 500 people may gather in public indoors, and no more than 1,000 outdoors
You can exercise outdoors and go to pharmacies or healthcare facilities, go to the beach, use boats and go to restaurants to collect food or dine outdoors any day of the week. There are no surname restrictions on outings.
All businesses may operate without the need to apply for an exemption. However, there are restrictions on certain operations.
Bars and restaurants may operate within their normal hours and offer indoor and outdoor services.

Sources
https://www.gov.uk/foreign-travel-advice/cayman-islands/entry-requirements
Data Source: covidcontrols.co