This page was last updated on 05 May, 2021.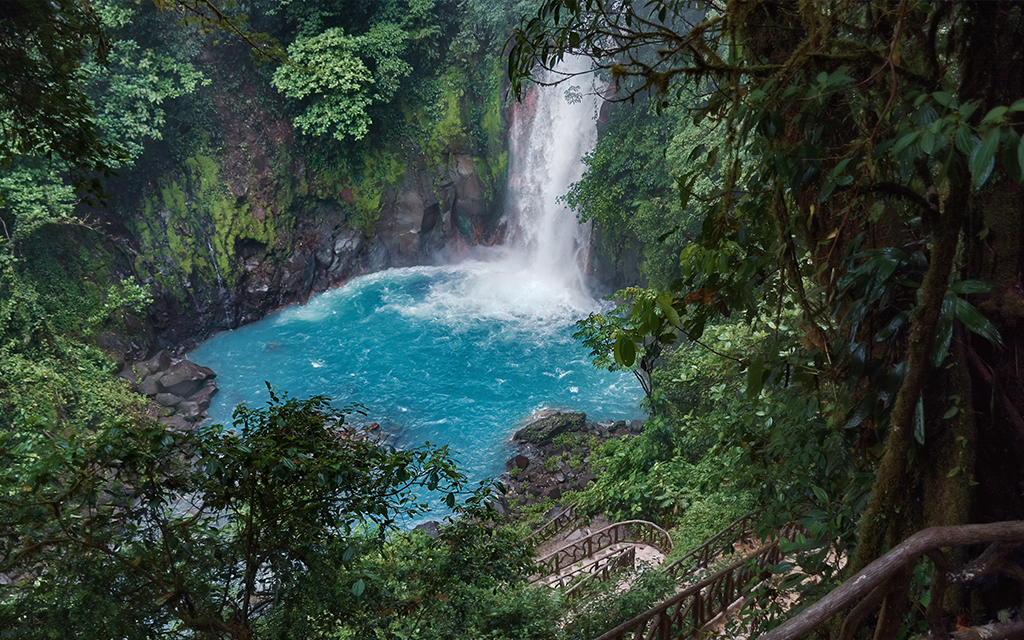 At a Glance
Travel Restrictions
Tourist Entry: Allowed
Testing: Negative PCR test not required.
Quarantine Required: Yes
Quarantine Details: Self-isolation for 14 days required for all countries,
Local Restrictions
Lockdown in Effect: Partial
Events: Partially Allowed
Transport: Operational with restrictions
Shopping: Open
Restaurants and Bars: Open with restrictions

Detailed Travel Advisory
Published 12.02.2021
1. A "Pase de Salud" form must be completed before departure of the flight to Costa Rica. This will generate a QR code which must be presented upon arrival. The form can be obtained at https://salud.go.cr
2. Passengers must have travel insurance with coverage of Coronavirus (COVID-19) treatment and accommodation costs.
– This does not apply to nationals and residents of Costa Rica.
3. Entry regulations for nationals of Costa Rica apply to passengers with proof of being dual nationals of Costa Rica.
4. Passengers must arrive at San Jose (SJO) or Liberia (LIR).
Detailed Tourist Information
Air and marine entry to Costa Rica has been opened for all countries.
The country is allowing entry at land border crossings by tourists from groups one and two in the general guidelines for entry visas and stays by non-residents, who do not require a visa. Those belonging to nationalities in groups three and four, who do require a visa to enter the country, may enter Costa Rica by land once the Costa Rican consulates begin handling applications at a date to be determined. Meanwhile, nationals of these countries can opt for air or marine entry.
International arrivals by air are only possible on international private or commercial flights landing in Juan Santamaría International Airport or Daniel Oduber Quirós International Airport.
Marine entry may be done by yachts or sailboats, exclusively at the marinas of Golfito, Los Sueños, Pez Vela, Banana Bar and Papagayo.
Tourists must comply with all applicable visa requirements as well as all requirements put in place during the pandemic.
The Costa Rican Government is not requiring coronavirus tests as a requirement to enter the country by land crossings or by air, nor has it issued quarantine orders for those entering the country by air or land.
Those entering by sea who have not made stops elsewhere are likewise not required to undergo quarantine, provided that they have been at sea for over 14 days.
Tourists visiting Costa Rica are requested to comply with the applicable public health protocols for all tourism activities in the country.
-Requirements to enter the country
Tourists can check whether they can enter without a visa at the following link: https://migracion.go.cr/Paginas/Visas.aspx.
The countries in the first, second, third and fourth groups may be found in CIRCULAR DG-004-2021-UI-AJ, a publication by the Costa Rican Government, which is available at:
https://migracion.go.cr/Documentos%20compartidos/Circulares%20y%20Directrices/2021/DIRECTRICES%20GENERALES%20DE%20INGRESO%20Circular%20DG-004-2021-UI-AJFEB%202021.pdf
The following additional requirements have been established due to the pandemic:
*Completing the HEALTH PASS online form available at https://salud.go.cr
The Health Pass can only be completed within the 48 hours prior to departure. It must be accessed on up-to-date browsers, with the exception of Internet Explorer. One form must be completed per person, including minors, without exception.
*Acquiring medical insurance
Tourists must acquire mandatory travel insurance that covers lodging in the event of quarantine as well as medical expenses due to contracting COVID-19.
Lockdown Details
Costa Rica's Office of the President has announced that new closures and driving restrictions will begin on May 3, 2021.
From May 3 through May 9, most non-essential businesses in the cantons of Costa Rica's Central Region must remain closed. Essential services such as supermarkets, pharmacies, medical centers, grocery stores, caterers, bakeries, butchers, greengrocers, home delivery, agricultural, veterinary and hygiene supplies, banks, funeral homes, hotels and farmer's markets can continue to operate. Businesses outside the Central Region can also remain open.
National Parks may operate at 50% capacity
Beaches will be open from 5:00am to 6:00pm
From May 3 through May 31, a daytime vehicle restriction based on license plate numbers will be enforced in the cantons of the Central Region between the hours of 5:00am and 9:00pm. Taxis, tourists with proof of hotel and flight reservations, and emergency vehicles are still allowed to circulate at all times.
-Monday: Vehicles with license plates ending in 1 and 2 cannot circulate
-Tuesday: Vehicles with license plates ending in 3 and 4 cannot circulate
-Wednesday: Vehicles with license plates ending in 5 and 6 cannot circulate
-Thursday: Vehicles with license plates ending in 7 and 8 cannot circulate
-Friday: Vehicles with license plates ending in 9 and 0 cannot circulat
-Weekday anti-congestion vehicle restrictions in effect in downtown San Jose prior to Covid-19 will continue.
The nationwide weekend daytime driving restrictions will continue in May:
Saturday: Vehicles with plates ending in odd numbers cannot circulate between 5am and 9pm.
Sunday: Vehicles with license plates ending in even numbers cannot circulate between 5am and 9pm.
Taxis, tourists with proof of hotel and flight reservations, and emergency vehicles are still allowed to circulate at all times.

Sources
https://www.afar.com/magazine/costa-rica-to-open-to-us-travelers-from-six-states-in-september
Data Source: covidcontrols.co