This article is reviewed regularly by Wego's editorial team to ensure that the content is up to date & accurate. 
As announced by the Crown Prince of Dubai, H.H. Sheikh Hamdan bin Mohammed bin Rashid Al Maktoum, Dubai's economy in the first half of 2023 has shown an impressive performance. The emirate experienced a notable 3.2 percent growth compared to last year, bringing its total value to AED 223.8 billion, as reported by Wego.
Air transport takes flight
In the first half of 2023, air transport has become the most substantial component of this sector due to an increased demand for national carriers' services. Passenger numbers in the air transportation sector saw a significant increase, with a growth of 56% compared to the same period last year.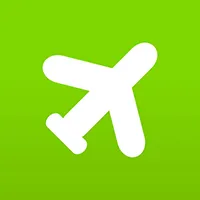 Book Cheap Flights to Dubai
Hotel and food services sector on the rise
The hotel and food services sector reported a 9.2% growth rate in H1 2023, with an added value of about AED 7.9 billion. This sector contributed 3.5% to the economy and 9.5% to overall growth.
International visitors flock to Dubai
Dubai welcomed 8.55 million international visitors in H1 2023, marking a 20% growth compared to the same period last year. This figure surpasses the number recorded prior to COVID-19 when the city welcomed 8.36 million international visitors in H1 2019.
Dubai: The world's favorite tourist destination
The increase in international visitors further enhances Dubai's position as the world's favorite tourist destination.
Fastest-recovering destination globally
The data issued by the Government of Dubai underlines the city's status as the fastest-recovering destination in the world. Dubai's strong economic performance and significant growth, especially in tourism, signal a promising future. It solidifies Dubai's position as a premier global destination for business and leisure travelers.