This page was last updated on 16 December, 2021.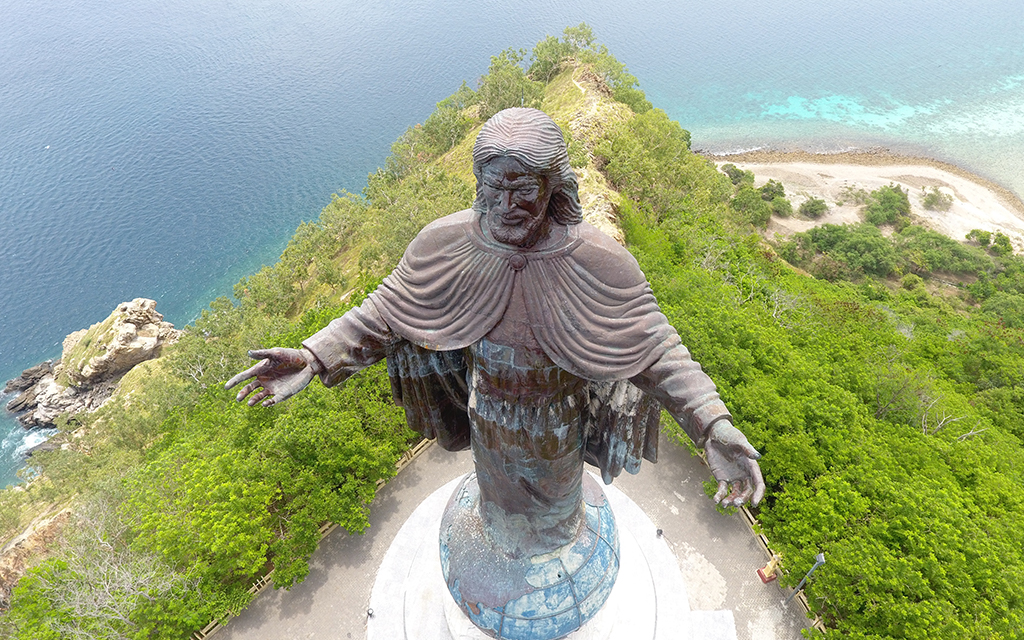 At a Glance
Travel Restrictions
Entry For Vaccinated Travelers: Partially Allowed
Tourist Entry: Partially Allowed
Testing: Negative COVID-19 test required for all countries.
Quarantine Required: Yes
Quarantine Details: Self-isolation for 14 days required for all countries.
Local Restrictions
Lockdown in Effect: Partial
Events: Partially Allowed
Transport: Operational with restrictions
Shopping: Open
Restaurants and Bars: Delivery only

Detailed Travel Advisory
Published 19.10.2021
1. Passengers must have a travel authorization obtained before departure by sending an email to [email protected]
2. Passengers must have a negative COVID-19 PCR test result issued at most 48 hours before arrival. The test result must be in Bahasa, English or Portuguese.
3. Passengers are subject to isolation for 14 days.
– This does not apply to passengers with a COVID-19 vaccination certificate showing that they were fully vaccinated.
4. Passengers are subject to medical screening upon arrival.
Detailed Tourist Information
During this period, airports, ports, and land borders will remain temporarily closed, with the following exceptions:
-Timorese citizens can re-enter
-Transit of diplomatic or consular personnel, members of international organizations and bilateral cooperation agencies, workers in the petroleum sector, and other international workers whose work is relevant to Timor-Leste's national interest;
-Operation of medical evacuation; and,
-International transportation of goods.
Specific requirements of the SOE include:
-Individuals permitted to enter the country are required to be quarantined for 14 days in facilities established by the government the Ministry of Health.
-Individuals illegally entering Timor-Leste will be subject to a fine of up to $250 to cover expenses related to the quarantine, in addition to relevant penalties for illegal entry.
-Prior to the termination of the mandatory 14-day quarantine period, individuals will be subject to COVID-19 testing. Individuals must provide a negative COVID-19 test result and be cleared by the Ministry of Health before they will be authorized to leave quarantine.
-COVID-19 testing is required of anyone who enters the national territory and presents any of the symptoms: body temperature higher than 37.5 degrees Celsius, cough, sore throat, cold, and respiratory distress or shortness of breath. If they are diagnosed with COVID-19, they are obliged to undergo therapeutic isolation.
All persons wishing to leave the country will be subject to health controls, by measuring body temperatures or other means of diagnosis.
Individuals who are infected with COVID-19 or who are under the supervision of health authorities will remain in compulsory government-administered quarantine for 14 days or until medical discharge in a health establishment or in a state isolation center.
-All individuals who have any of the following symptoms – fever greater than 37.5 degrees Celsius, cough, and/or breathing difficulties – are prohibited from boarding buses, ships, or aircrafts and must complete the Mandatory Medical Declaration form. They will be taken to a health facility for COVID-19 testing; positive cases will be subject to therapeutic isolation.
-All individuals, who are not subject to the compulsory isolation regime, should wear a mask and observe a distance of at least five feet between other persons. They should also avoid crowds and maintain distance from other individuals when entering/exiting commercial premises and public transportation.
-Security force agents will work to make individuals aware of the need to comply with the provisions of the State of Emergency. They may refer individuals not in compliance to the Office of the Prosecutor General for potential criminal proceedings.
-Land border crossings for traditional and customary purposes and for access to markets continued to be prohibited.
-In exceptional cases, the Ministry of Interior may order the closure of the borders temporarily.
-Licenses, authorizations, and other administrative acts and documents remain valid regardless of the expiration date during the State of Emergency.
-Services are generally available but may be limited due to SOE restrictions; preventative measures, such as wearing a protective mask, regular hand washing, and maintaining at least five feet from others, are in place.

Lockdown Details
Services are generally available but limited due to SOE restrictions; preventative measures, such as wearing a protective mask, regular hand washing, and maintaining at least five feet from others, are in place.

Sources
https://tl.usembassy.gov/covid-19-information/
Data Source: covidcontrols.co