This page was last updated on 25 February, 2021.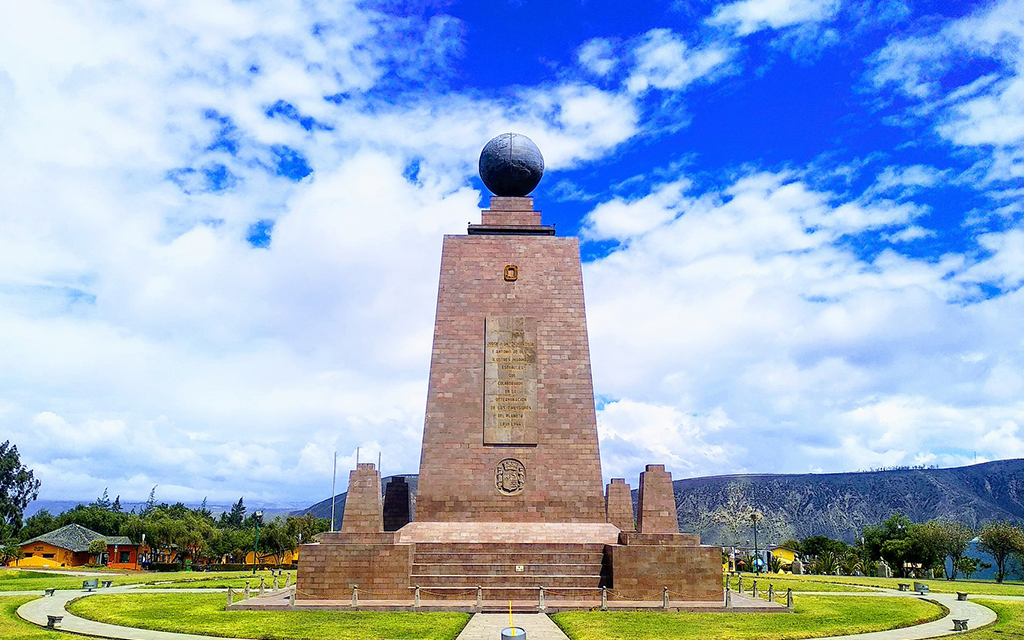 At a Glance
Travel Restrictions
Tourist Entry: Allowed
Testing: Covid-19 test is required for travellers without covid-19 test result.
Quarantine Required: Depends
Quarantine Details: Quarantine for 10 days required for all travellers without covid-19 test results.
Local Restrictions
Lockdown in Effect: Yes
Events: Banned
Transport: Operational with restrictions
Shopping: Open
Restaurants and Bars: Open with restrictions

Detailed Travel Advisory
Published 14.01.2021
1. Passengers must have a medical certificate with a negative Coronavirus (COVID-19) RT-PCR test result issued at most 10 days before arrival.
2. Passengers could be subject to a Coronavirus (COVID-19) antigen test upon arrival and quarantine.
– This does not apply to passengers younger than 14 years.
3. A completed "Declaracion de salud del viajero" must be presented upon arrival. The form can be found at https://www.cancilleria.gob.ec/wp-content/uploads/2020/06/formulario_de_salud_del_viajero_revisado.pdf.pdf_1-1.pdf .
4. Normal passports issued by Ecuador which have expired on 16 March 2020 or later, are considered valid until 28 February 2021. Passengers must have a "Passport validity extension certificate" and travel with the expired passport.
Detailed Tourist Information
All land borders with Colombia and Peru remain closed until further notice. However, Ecuadorean nationals and foreign residents may be allowed to enter Ecuador, via Rumichaca and Huaquillas northern and southern borders. All ports remain closed.
As of 1 June 2020, international commercial flights have resumed operations to and from Ecuador. However, following the identification of a new variant of Coronavirus, we highly recommend you to contact your airline/travel company to check your travel itinerary.
Upon arrival, all passengers will be required to sign a declaration form with their itinerary and local contact details. They must also present a negative Polymerase Chain Reaction (PCR) test for COVID-19, taken up to 10 days prior to their arrival in the country. This is a mandatory requirement, which airlines are responsible for enforcing in order to allow passengers to board.
You should not use the NHS testing service to get a test in order to facilitate your travel to another country. You should arrange to take a private test.
In countries where the PCR tests are not available, passengers must agree to take a COVID-19 test at the airport in Ecuador on arrival, at their expense. Airline crew members are exempt from the PCR test requirement.
Antigen tests (rapid test) will be randomly carried out, by the Ministry of Health (MSP), on passengers arriving in Ecuador by air, sea or land. This test will be provided by the MSP. As of 13 January 2021, the only passengers officially exempted from the random rapid tests are airline crew members and children under 14 years old.
If you test positive in the antigen test, you will need to self-isolate for 10 days. Non-residents of Ecuador will have to self-isolate in specific hotels as determined by the local authorities and at their own expense. Residents can isolate in their home.
If on arrival a passenger presents COVID-19 related symptoms, despite their antigen test result, they will be evaluated by a health care worker and if needed will be taken to the nearest health centre for a full evaluation.
Passengers who test positive in the antigen test taken at the airport will need to self-isolate for 10 days. Self-isolation for non-residents must be carried out in specified hotels. Local residents and people qualified as "priority attention groups" such as people over 65 years old, children and pregnant women, will be allowed to self-isolate at their homes.

Lockdown Details
Following the announcement of the end of the national state of emergency, as of 4 January 2021, curfew restrictions are no longer in place. Power to impose controls and tailor regulations is now devolved to local municipalities and to other competent authorities. (Please therefore check with local authorities – details below – to ensure that you comply with any local restrictions.)
A national public health emergency remains in place. The Ecuadorean Ministry of Health issued an emergency extension of 90 days on 11 December 2020. The general nationwide biosecurity measures include:
extra precaution advised for people over 60 years old, and those whose medical conditions make them vulnerable to COVID-19
mandatory use of face masks in public spaces.
all individuals to comply with social distancing measures and practice frequent hand washing
all in-person classes are suspended. Classes will continue online until 18 January when blended classes (in-person and online) will be allowed to be proposed by schools on a pilot basis
remote working continues to be encouraged
public gatherings are prohibited
the reopening of beaches will continue to be monitored via the "Distancia2" app.

Sources
https://www.gov.uk/foreign-travel-advice/ecuador/coronavirus
Data Source: covidcontrols.co