This page was last updated on 07 May, 2021.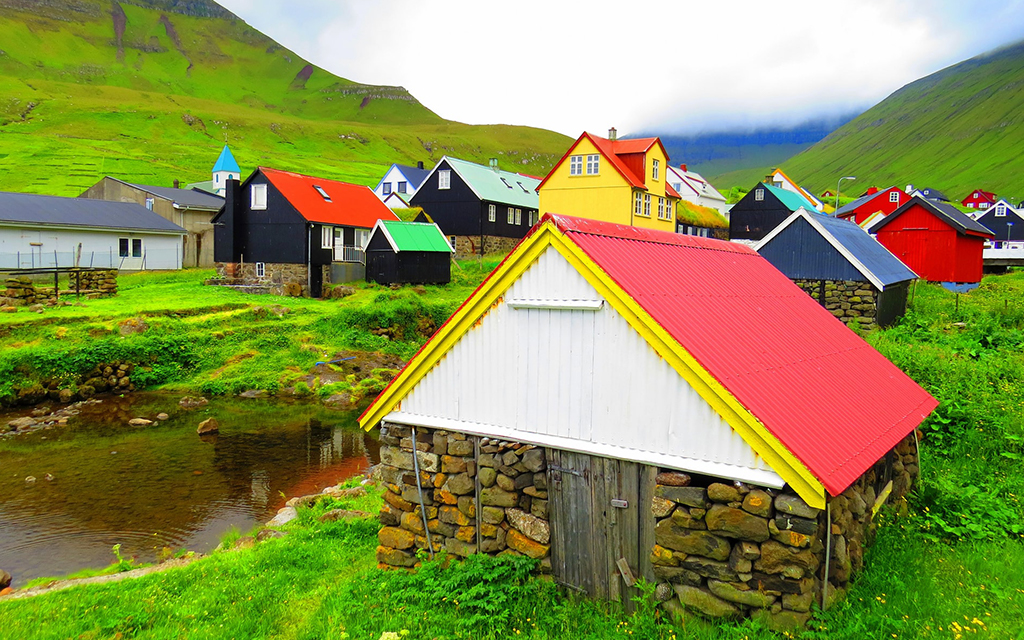 At a Glance
Travel Restrictions
Tourist Entry: Partially Allowed
Testing: Covid-19 test is required for all countries.
Quarantine Required: Depends
Quarantine Details: Will be quarantine until Covid-19 test result availalble
Local Restrictions
Lockdown in Effect: Partial
Events: Partially Allowed
Transport: Operational with restrictions
Shopping: Open
Restaurants and Bars: Open with restrictions

Detailed Tourist Information
The Faroe Islands have successfully reduced the spread of COVID-19, and we wish to keep it that way. Our society is small and vulnerable. It is crucial that we continue to take the greatest possible care to prevent the spread of infection.
-The Government advises against all non-essential overseas travel.
-Visitors should take care in the days prior to their departure to the Faroe Islands. In particular, those travelling from countries with high infection rates.
-Travellers to the Faroe Islands are advised to test for COVID-19 three days before departure. This will reduce the risk of bringing the infection to the Faroe Islands.
-All travellers to the Faroe Islands must test for COVID-19 at the border. This requirement also applies to vaccinated travellers and to Faroese citizens and residents returning from abroad.
-Children under the age of 12 are offered a free test at the border, although they are not required to test.
-All non-vaccinated visitors should self-isolate until a negative test on the fourth day after arrival. Click here for more information on how to get tested.
-Vaccinated visitors will test upon arrival and should take a follow-up test four days after arrival.
-Vaccinated travellers should still adhere to all recommendations, such as cleanliness and social distancing, put forward by the government.
-Vaccinated travellers, who have completed their vaccination at least eight days prior to their journey, are not required to self-isolate after arrival in the Faroe Islands.
-Previously infected travellers, whose positive test is more than ten days old, are also not required to self-isolate
-Self-isolation means no working with other people and no visitors, no shopping and other errands which involves physical contact with other people. Driving or walking alone outdoors is accepted. Travellers are responsible for their own self-isolation.
-The Government is consistently monitoring developments and will revise these measures if and when necessary. It is very important that all travellers stay updated about the situation.
-If you are travelling by plane, you will be tested upon arrival. If you are travelling with the ferry, tests are conducted either by the port of departure or on the ferry. Travellers pay for their Covid-19 test.
-All travellers receive this pamphlet upon arrival. You are welcome to familiarise yourself with its content before arrival.

Lockdown Details
Up to 200 people may gather in organized groups. An organized group is a group, where tracking and tracing will be straightforward, if necessary.
A physical distance of two metres between people should be maintained. In organized settings, such as in restaurants, theatres, and cinemas, one metre is sufficient.
Shopping: Special emphasis should be placed on social distancing hand and hygiene and. It is advisable that only one person in the household does the shopping, rather than going several together. It is also advisable to go shopping when there are fewer people. Face masks are recommended when a lot of people are in a shop. If you have come to the Faroe Islands from abroad, you should not go shopping at all until you have received a negative result from the test that you should take 6 days after arrival.
Retailers: Businesses should ensure that hand sanitizer is readily available and that stores are kept clean. Signs should be clearly displayed to help customers keep to the recommendations. Staff should use protective gear where necessary. Retailers can help by making face masks available for customers. If retailers cannot limit the number of customers so that the recommended distances can be maintained, then both customers and staff are advised to wear face masks.
Festivals, sports events, and other large gatherings should be postponed or cancelled.

Sources
https://www.atlanticairways.com/en/w25
Data Source: covidcontrols.co