This page was last updated on 07 May, 2021.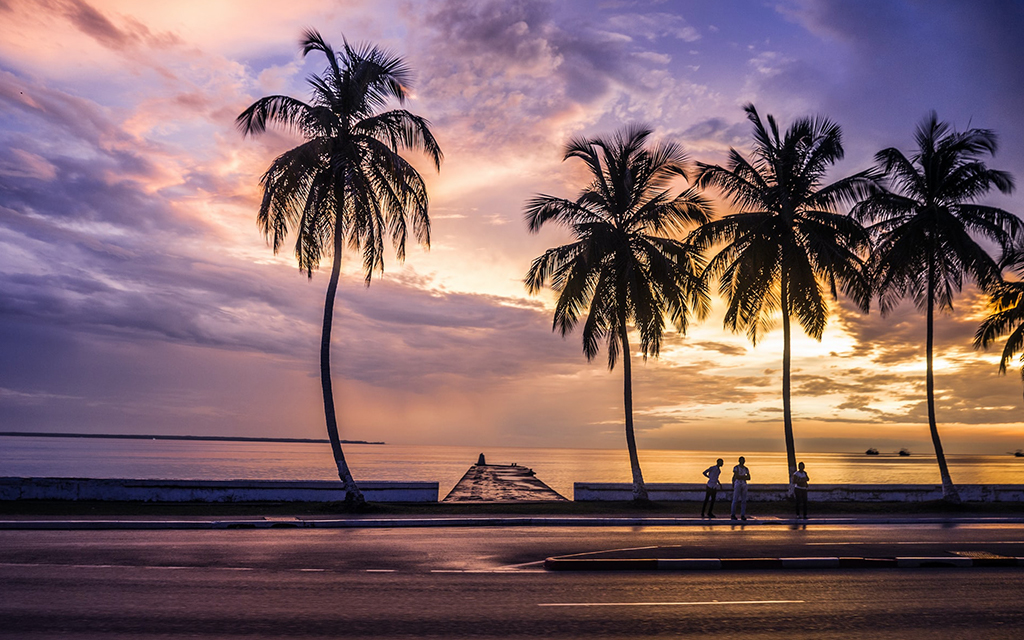 At a Glance
Travel Restrictions
Tourist Entry: Allowed
Testing: Test not required
Quarantine Required: Yes
Quarantine Details: Quarantine for 15 days required for all countries.
Local Restrictions
Lockdown in Effect: Partial
Events: Partially Allowed
Transport: Operational with restrictions
Shopping: Open
Restaurants and Bars: Open with restrictions

Detailed Travel Advisory
Published 19.02.2021
1. Passengers arriving from Austria, Belgium, Bulgaria, Croatia, Cyprus, Czechia, Denmark, Estonia, Finland, France, Germany, Greece, Hungary, Iceland, Ireland (Rep.), Italy, Latvia, Liechtenstein, Lithuania, Luxembourg, Malta, Netherlands, Norway, Poland, Portugal, Romania, Slovakia, Slovenia, Spain, Sweden, Switzerland and United Kingdom are not allowed to enter.
– This does not apply to nationals and residents of Gabon.
2. Passengers must have a medical certificate with a negative Coronavirus (COVID-19) PCR test result issued at most 3 days before departure from the first embarkation point.
– This does not apply to passengers younger than 6 years.
3. Passengers are subject to Coronavirus (COVID-19) PCR test upon arrival at their own expense.
– This does not apply to passengers younger than 6 years.
4. Passengers are subject to self-isolation for 14 days.
Detailed Tourist Information
Flight restrictions have eased to allow three flights per airline, per week. Land and sea borders are closed.
On arrival, all passengers must take a compulsory test for COVID-19 at Libreville Airport. Passengers are then required to self-isolate for 48 hours whilst the COVID-19 test is being processed. If the COVID-19 test is negative, passengers will be issued a test certificate, which is valid for 14 days and can be renewed at the end of this period after another test is undertaken.
If a COVID-19 test taken at the airport is positive, then passengers are required to continue self-isolation and await specific instructions from Gabonese health authorities. All COVID-19 tests taken in Gabon supersede any that were taken before arrival in Gabon.

Lockdown Details
Markets have reopened as normal.
Restaurants with a terrace have reopened. A valid negative COVID-19 tests is compulsory for access to a restaurant. Cost of tests are 5000 CFA or approximately £7.00.
From 30 October 2020, gatherings of more than 30 people are banned, however, parliament and educational institutions are exempt from this limit.
All place of worship can only open one day a week, with effect from 30 October. Places of worship with a maximum of 30 people have to observe the 'sanitary protocol' which includes compulsory wearing of masks, hand sanitisation, and social distancing.
Schools will re-open on 9 November 2020.
Bars, beaches and places of worship remain closed.

Sources
https://www.gov.uk/foreign-travel-advice/gabon/coronavirus
Data Source: covidcontrols.co