This page was last updated on 16 December, 2021.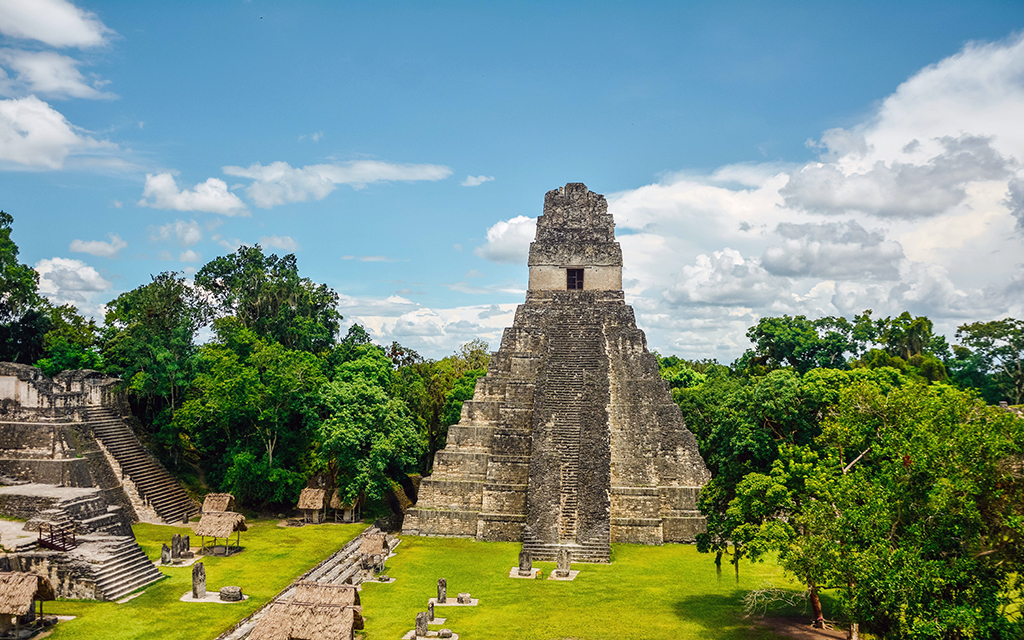 At a Glance
Travel Restrictions
Entry For Vaccinated Travelers: Allowed
Vaccination Requirements: Fully vaccinated travelers can enter and are not required to present negative PCR test results, or antigen test results.
You should have received two doses (one dose if vaccinated with the Johnson & Johnson vaccine).
AstraZeneca, Moderna, Pfizer, and Sputnik V are approved for use in Guatemala.
Tourist Entry: Partially Allowed
Testing: Negative PCR test is required for all countries.
Quarantine Required: Yes
Quarantine Details: Self-quarantine for 10 days required for some countries.
Local Restrictions
Lockdown in Effect: Partial
Events: Partially Allowed
Transport: Operational with restrictions
Shopping: Open
Restaurants and Bars: Open with restrictions

Detailed Travel Advisory
Published 30.11.2021
1. Passengers who in the past 14 days have been in Botswana, Egypt, Eswatini, Lesotho, Mozambique, Namibia, South Africa or Zimbabwe are not allowed to enter.
– This does not apply to:
– nationals of Guatemala;
– permanent residents of Guatemala.
2. Passengers must have:
– a negative COVID-19 antigen or PCR test taken at most 3 days before arrival. The test result must be based on nasopharyngeal swab; or
– a printed COVID-19 vaccination certificate showing that they were fully vaccinated at least 15 days before departure.
– This does not apply to passengers younger than 10 years.
3. Passengers and airline crew could be subject to quarantine for 10 days at their own expense.
Detailed Tourist Information
International Travel RestrictionsGuatemala's land, air, and sea ports of entry remain open to most passenger traffic.
However, authorities have banned the entry of travelers who have been to South Africa, Mozambique, Egypt, Namibia, Lesotho, Eswatini, Botswana, or Zimbabwe in the 14 days prior to travel in Guatemala.
The ban does not apply to nationals, foreign residents, and diplomats.
Travelers who have been administered a COVID-19 vaccine may present proof that they have been fully vaccinated for a minimum of two weeks before departure.
Travelers who have tested positive for COVID-19 in the previous three months must provide proof of treatment confirming both the date of diagnosis and that recovery occurred at least 10 days after being diagnosed.
Travelers aged 10 and over must present a negative result from a COVID-19 PCR or antigen test taken up to 72 hours before travel.
Residents and citizens who do not have proof of a negative COVID-19 test result may be permitted entry only if they have proof of having taken a test before travel but that they were not able to receive their results in time for their trip or demonstrate that their travel to Guatemala is urgent. Upon arrival at La Aurora International Airport (GUA), these travelers will be tested at their own expense and must remain in the airport while awaiting results. Guatemalan citizens or residents who do not present the negative test result, as well as those who have COVID-19-related symptoms, will be taken to an isolation center for further screenings. Nonresident foreign nationals under the same circumstances may be denied entry into Guatemala.
All arriving passengers must complete an online Health Pass before arrival.

Lockdown Details
From 30 April, the following measures against COVID-19 take effect:
-Visits to beaches, lakes, rivers, resorts and water parks throughout the country will be permitted. There are restrictions on the maximum capacity. Visitors may not stay past 9pm
-Fairs are permitted, however, parties, concerts, and "any other activity that generates a congregation of people" in the municipalities with red and orange alerts are -prohibited. For fairs, the 9pm restriction also applies
-Shopping centres may remain open for entry until 9pm
-Supermarkets and food shops may serve until 9pm, but must limit capacity to 50%. Markets must close by 7pm
-Restaurants, bars and nightlife venues must continue to close by 9pm
-Concerts and mass events are at the discretion of the local authorities, but they must respect the time limit of 9pm
-Churches may have face-to-face activities until 8pm
Restrictions to prevent the spread of coronavirus are in place. If you are in Guatemala you should:
-comply with social distancing of at least 1.5 metres;
-the proper use of a mask is mandatory for the entire population at all times and in any place, including on the street, and whilst travelling;
-people that have recuperated from COVID-19 and those under quarantine must use masks inside their homes;
-wash your hands frequently;
If you do not comply with these measures you could be fined or face criminal charges. Fines range from £700 to £15,000.
The sale of alcohol is prohibited between 8pm to 6am, from Monday to Sunday. All businesses, entertainment facilities, and public spaces will be permitted to open, with appropriate measures for social distancing.
Attendance at funerals and burials is limited to a maximum of 10 attendees. Everyone should comply with the measures put in place in Guatemala to limit the spread of coronavirus (COVID-19).
While the curfew has ended, health measures remain in effect, including maintaining social distancing within businesses and other public facilities based on the health alert level in each location. Every town has been assigned a colour, which corresponds to the number of positive COVID-19 cases reported. Red signifies the highest number of cases, amber signifies a high number of cases, yellow signifies a moderate number of cases and green signifies a lower number of cases. For information about the specific restrictions in your location, refer to the Guatemalan government's website.

Sources
https://www.lata.travel/covid-19/guatemala/
Data Source: covidcontrols.co