This page was last updated on 16 December, 2021.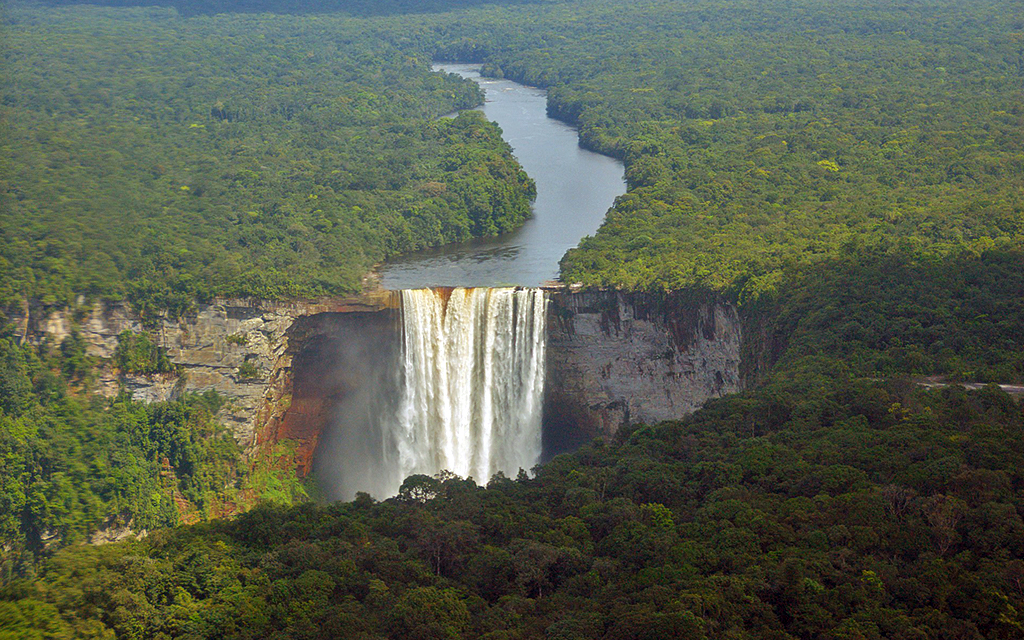 At a Glance
Travel Restrictions
Entry For Vaccinated Travelers: Allowed
Tourist Entry: Allowed
Testing: Negative PCR test results is required for all countries.
Quarantine Required: Depends
Quarantine Details: Anyone arriving to Guyana that is suspected to be infected, might be required to quarantine in a government facility.
Local Restrictions
Lockdown in Effect: Partial
Events: Partially Allowed
Transport: Operational with restrictions
Shopping: Open
Restaurants and Bars: Delivery/Takeout only

Detailed Travel Advisory
Published 04.11.2021
1. Passengers must have a COVID-19 vaccination certificate showing that they were fully vaccinated at least two weeks before arrival. Vaccines accepted are: Abdala, AstraZeneca (Vaxzevria), Covaxin, Janssen, Mambisa, Moderna (Spikevax), Pfizer-BioNTech (Comirnaty), Sinopharm, Sinovac, Soberana 01, Soberana 02, Soberana Plus and Sputnik V. A combination of vaccines is accepted with doses administered at least seventeen days apart.
– This does not apply to passengers younger than 12 years.
2. Passengers must have a negative COVID-19 antigen or PCR test taken at most 72 hours before arrival.
– This does not apply to:
– passengers younger than 2 years;
– passengers with a negative COVID-19 antigen or PCR test taken at least 72 hours and at most 7 days before arrival who are subject to a COVID-19 RT-PCR test upon arrival and quarantine until test results are ready.
3. Passengers are subject to medical screening.
4. Passengers could be subject to quarantine.
Detailed Tourist Information
Guyana's borders are open for travelers.
All travellers must:
Complete the Passenger Locator Form at https://guyanatravel.gy. and submit 24 hours prior to travel.
Submit a negative molecular biological polymerase chain reaction (PCR) test result recorded within 24-72 hours prior to arrival.
If PCR test is more than 72 hours, the traveller will be required to do a second PCR test on arrival to Guyana.
Antibody tests, rapid test or antigen test will NOT be accepted.
GENERAL GUIDELINES UPON ARRIVAL
Travellers are required to wear a mask at all times during the arrival process up to and including departure from the airport.
Travellers must observe the physical distancing guidelines of six feet at all times.
Travellers must practice good hand hygiene.
Children under 2 years old are not required to wear a mask.
DISEMBARKATION
Before disembarking the aircraft, the traveller must have his/her COVID-19 PCR test results visible. These results will be screened for validity by our Port Health Officers.
Children above 2 years old must present a valid negative PCR test.
All travellers must provide a valid local telephone number verifiable by Port Health.
Travellers will be required to make a call to the telephone number provided for verification.
All travellers must undergo a health assessment. This includes a temperature check.
If the traveller's PCR test is more than72 hours, he/she will be required to do a PCR test at the Airport.
Children below the age of 13 will not be required to undergo a second test upon arrival in Guyana.
Results will be made available within 6-8 hours of sample collection.
The traveller requiring a second test will be allowed to leave the airport but must remain in quarantine until he or she receives the test results.
If the traveller's test is positive, s/he will be transported to an alternative accommodation for isolation, until further advised an authorised Health Professional.
Travellers who are deemed to have been in close contact with a positive case will be quarantined at an approved government facility.
Travellers found guilty of making false declaration or presenting false information will face prosecution under the Laws of Guyana.
For information on the country's current COVID-19 Emergency Measures, check the Ministry of Health's website: www.health.gov.gy

Lockdown Details
The Chief Medical Officer from the Guyana Ministry of Public Health has urged people to exercise social distancing and carry out measures to reduce the spread of the virus.
Emergency measures have been introduced by the National COVID-19 Task Force. These include:
-curfew between 12pm and 4am
-any member of the public not vaccinated against the COVID-19 virus may only access services available in government departments and agencies in person by appointment
-there are restrictions on all social activities. This includes activities along the sea wall, attending bars, restaurants and gymnasiums
-cinemas, betting shops and casinos can reopen at 40% capacity, customers and staff however must show evidence that they are fully vaccinated
-where gatherings are allowed it shall not exceed more than 10 people
Restaurants may insists on seeing evidence of full vaccination, along with proof of ID.
Be mindful that breaches of quarantine may result in serious penalties.

Sources
https://health.gov.gy/images/Travel%20Guidelines.pdf
Data Source: covidcontrols.co