On The Go Tours are an award-winning travel tour operator specialising in unforgettable group tours and tailor-made holidays. From Egypt to Ecuador, Morocco to Madagascar, we love helping you see the world your way, unlocking the finest sights and experiences the world has to offer. Whether you're after culture, adventure, or just want to kick back and relax, our outstanding local guides get you to the heart of your destination and deliver truly authentic experiences.
The news is normally full of depressing doom and gloom stories about wildlife and the environment. And for good reason. Across the world, forests are being cut down, oceans decimated by plastic and biodiversity numbers are plummeting thanks to poaching and the wildlife trade – according to WWF we have lost 60% of our wildlife in just 40 years.
From the orangutan in Borneo to the rhino in Africa and even the hedgehog in Great Britain, our wildlife is in trouble.
This blog however, is going to break through the gloom – because it's not all bad news. Around the world there are incredible people fighting, campaigning and donating to save our precious ecosystems. And in India, these heroic efforts have had a huge impact. The tiger is India's iconic species, with visitors flocking to the country to catch a glimpse of this elusive big cat.
Yet from 1875 to 1925, around 80,000 of these animals were cruelly murdered for their fur, body parts for Chinese medicine and simply as trophies, to be displayed as rugs and wall ornaments. However, thanks to efforts by non-government organisations, the Indian government and Indian civilians, tiger numbers are bouncing back.
India conducts a tiger census every four years and in 2019 they revealed that the 2018 census had concluded that nearly 3,000 tigers now reside in the country. This is around 70% of the global total and an amazing increase of nearly a third on the 2014 figure. Some national parks are now home to so many tigers that they are having to be relocated to new habitat to avoid conflict.
Travellers to India have also played a role in this resurgence. TOFTigers is a charity that works with local communities to educate people about the economic benefits wildlife brings to the economy through tourism, and to reduce human-animal conflict. This not only helps to protect the tigers and other Indian species, but helps lift poor communities out of poverty, by creating jobs in conservation such as national park rangers and tour guides.
On The Go Tours work alongside TOFTigers, pledging a donation to the charity for every passenger that travels on their Shere Khan (remember the tiger in The Jungle Book) tour of India. I had never been to India before I joined this tour. The Taj Mahal is obviously an attraction that I was excited to see, but for me as an animal lover, tigers were the focus of my trip.
I have been obsessed with the animal kingdom since I was a child, and the never-ending cycle of sad news, extinction and animal cruelty upsets me endlessly. So, I was delighted to be able to travel to India to finally make my dream come true – to see tigers in the wild, and know I was helping to protect the species in the future while I did it!
The two days spent in Ranthambore National Park are right at the end of the trip, so I was eagerly building up to it. Having explored Delhi, Jaipur, Agra, stayed in the Maharaja's palace in Karauli and of course marvelled at the Taj Mahal, we finally arrived.
On The Go Tours include three game drives over the two-day stay in the park, and it is not always guaranteed that you'll see tigers. Despite being bright orange, their camouflage is amazing.
These animals are 100% wild and free – you can't call them out of the undergrowth for a photo! I was very lucky however to see not one, but two of these incredible animals. One, a large male, was tucking into his lunch under the shade of a tree. Whilst a female, on a different game drive, paced right alongside our truck – allowing for some fabulous photos. Ranthambore is an incredibly diverse reserve and I was also able to spot a wild boar, some crocodiles and even a leopard, but nothing beat seeing these tigers.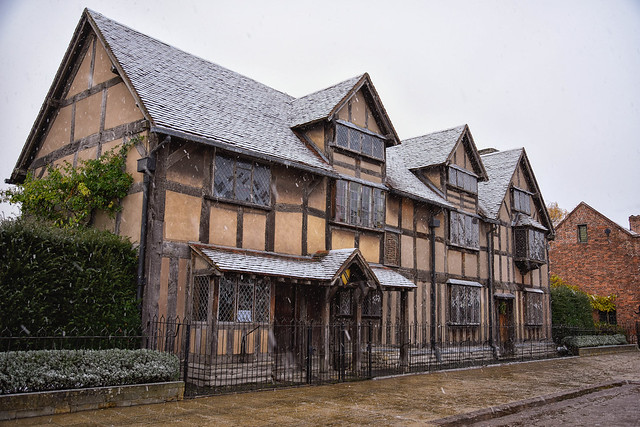 I ticked off one of my lifelong dreams in India and I can't thank On The Go Tours enough, not only for sending me on an incredible trip, but for continuing to work alongside TOFTigers to help save this iconic big cat.
We need some good environmental news amongst the upsetting state of the world today – and thanks to charities like TOFTigers, it looks like we have some, and tigers will long continue to walk our Earth.
This article originally appeared on On The Go Tours