This page was last updated on January 2023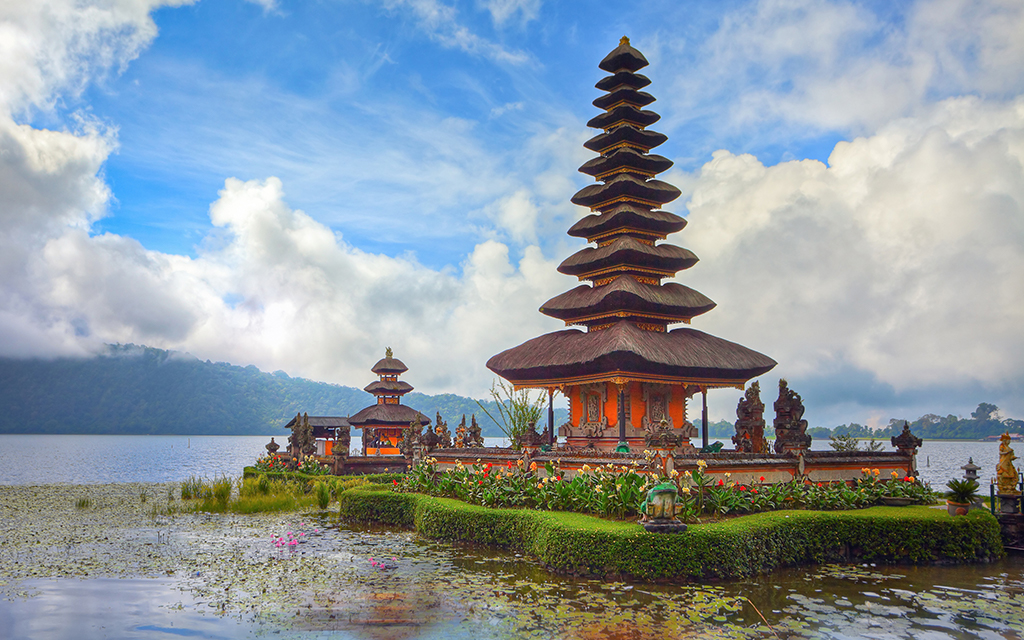 Is Indonesia open for visitors?
Yes, Indonesia is now open for visitors arriving from most countries. 
Can tourists travel to Indonesia?
Foreign tourists are now permitted to enter Indonesia but must do so through the designated entry points as follows:
Airports:
Soekarno Hatta DKI Jakarta

Ngurah Rai Bali

Kualanamu North Sumatra

Juanda East Java

Hasanuddin South Sulawesi

Sam Ratulangi North Sulawesi

Yogyakarta Yogyakarta

Hang Nadim Batam, Riau Islands

Zainuddin Abdul Majid West Nusa Tenggara
Seaports:
Nongsa Terminal Bahari

Riau Island Batam Centre

Riau Island Sekupang

Riau IslandCitra Tri Tunas Riau Island

Marina Teluk Senimba Riau Island

Bandar Bentan Telani Lagoi Riau Island

Bandar Seri Udana Lobam Riau Island

Sri Bintan Pura/Riau Island

Tanjung Balai Karimun, Riau Islands
Tourism visit visa on arrival
Tourists arriving from the following countries are eligible for the Visa Kunjungan Saat Kedatangan Khusus Wisata; this translates to an 'on-arrival tourism visit visa.'
Argentina, Australia, Austria, Belgium, Brazil, Brunei Darussalam, Bulgaria, Cambodia, Canada, China, Croatia, Cyprus, Czech Republic, Denmark, English, Estonia, Finland, France, German, Greece, Hong Kong, Hungary, India, Ireland, Italy, Japan, Laos, Latvia, Lithuania, Luxembourg, Malaysia, Malta, Mexico, Myanmar, New Zealand, Netherlands, Norway, Philippines, Poland, Portugal, Qatar, Romania, Saudi Arabia, Seychelles, Singapore, Slovakia, Slovenia, South Korea, Spanish, Sweden, Switzerland, Taiwan, Thailand, Timor Leste, Tunis, Turkey, United Arab Emirates, United States of America, Vietnam, South Africa.
The fee for the Indonesian on-arrival visa is IDR 500.000.
Source: MASUK INDONESIA DI MASA PANDEMI (diperbaharui 18 Mei 2022) (kemlu.go.id)
Can tourists travel directly to Bali?
Yes, they can. The Ngurah Rai International Airport in Bali is listed as one of the designated entry points for international arrivals.
What are Indonesia's vaccine requirements?
All travellers must present proof of vaccination displaying the administering of the third dose of COVID-19 vaccine at least 14 days before departure.
Non or partially vaccinated international arrivals may also gain entry to Indonesia. However, please note that non or partially vaccinated travellers will be required to serve a 5-day quarantine upon arrival. 
Vaccines approved in Indonesia are as follows:
Moderna

Pfizer/BioNTech

Zifivax

COVOVAX

Convidecia

Sputnik V

Janssen (Johnson & Johnson)

Oxford/AstraZeneca

KCONVAC

Sinopharm

Sinovac
Source: Indonesia – COVID19 Vaccine Tracker (trackvaccines.org)  
What are Indonesia's testing and quarantine requirements?
PCR tests are no longer required to enter Indonesia for those who are fully vaccinated. Fully vaccinated arrivals must present proof of vaccination status to enter Indonesia and/or to travel domestically within Indonesia.
Upon arrival, travelers will complete a COVID-19 symptom and temperature check. If the traveler is symptomatic or has a body temperature above 39.4 C or 103 F, a PCR test will be taken at the airport. If this test is positive, the traveler must isolate at their residence or a facility approved for COVID-19 isolation. The traveler is responsible for all associated costs.
For arrivals who have yet to complete their vaccination, they will be required to take an RT-PCR upon arrival and serve a 5-day quarantine period. Furthermore, non or partially vaccinated arrivals may be subjected to mandatory vaccination at the quarantine facility/accommodation. This applies to KITAS/KITAP holders and diplomats. Children aged 6 – 17 years of age, may also be required to complete their vaccination.
Those who are required to serve quarantine will be subjected to a repeat PCR test on day 4 of quarantine.
Transiting in Indonesia
Transiting through Indonesia is permitted for travellers who remain airside. Passengers will need to receive approval from the port health authority before continuing their journey. They should have evidence of their vaccination status, PCR test results and onward flight details ready for inspection
If you are transiting through Indonesia on your way to another country and will be passing through immigration (sometimes known as a layover), for example to stay in a hotel for a flight the next day, you will need to follow the requirements for a visitor.
Additional requirements
Furthermore, tourists entering Indonesia through the above entry points must fulfill the following requirements:
comply with existing health protocols

download and install the Peduli Lindungi app prior to departure