This page was last updated on 07 May, 2021.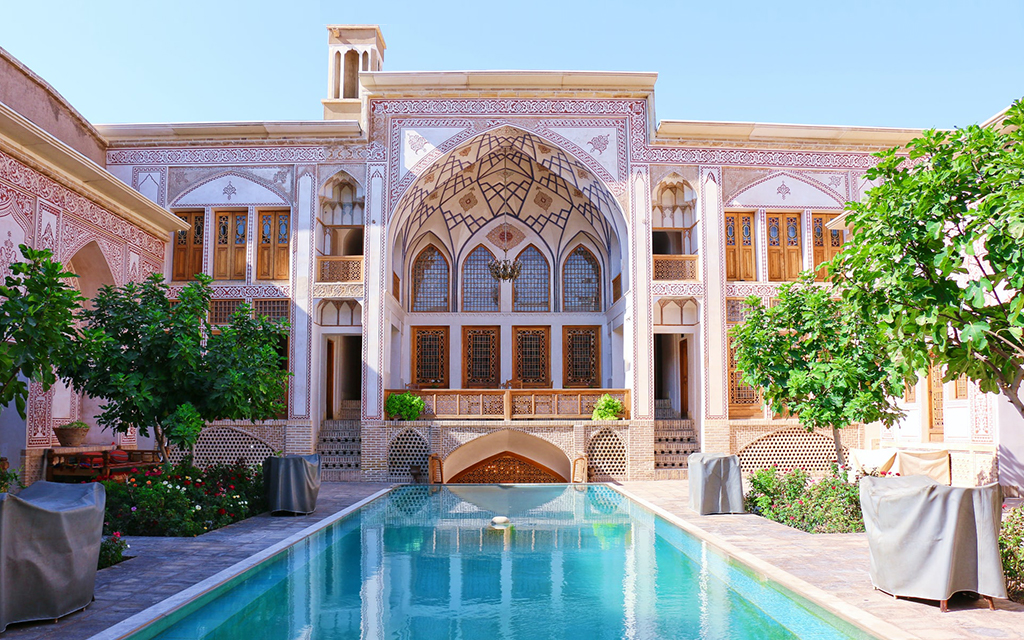 At a Glance
Travel Restrictions
Tourist Entry: Partially Allowed
Testing: Negative PCR test required
Quarantine Required: Yes
Quarantine Details: Quarantine for 14 days required for all countries.
Local Restrictions
Lockdown in Effect: Partial
Events: Banned
Transport: Operational
Shopping: Open
Restaurants and Bars: Open with restrictions

Detailed Travel Advisory
Published 26.04.2021
1. Flights from the United Kingdom are suspended.
2. Suspension of visa on arrival facilities for passengers traveling as tourists.
3. E-visas can be obtained before departure at http://e_visa.mfa.ir/en/ . Passengers must have an e-visa confirmation.
4. Passengers who in the past 14 days have been in or transited for more than 4 hours through Botswana, Brazil, Czechia, Estonia, France, India, Iraq, Ireland (Rep.), Lesotho, Malawi, Mozambique, Pakistan, Slovakia, South Africa or Zambia are not allowed to enter.
5. Passengers must have a negative COVID-19 PCR test result issued at most 96 hours before arrival. The test result must be in English or approved by an Iranian consulate.
– This does not apply to passengers younger than 8 years.
6. Passengers arriving from or who have transited for more than 4 hours through Albania, Andorra, Bahrain, Bolivia, Bosnia and Herzegovina, Colombia, Egypt, Hungary, Jordan, Kosovo (Rep.), Lebanon, Lithuania, Malta, Moldova (Rep.), Montenegro, North Macedonia (Rep.), Palestinian Territory, Serbia, Seychelles, Slovenia, St. Lucia, Sweden, Syria, Tanzania or United Arab Emirates are subject to COVID-19 test upon arrival and quarantine at their own expense.
7. A completed Self-Declaration Form must be presented upon arrival.
8. A completed "Passenger Commitment Letter" must be presented upon arrival.
Detailed Tourist Information
Entry is permitted for anyone holding an Iranian passport or a valid visa. Arrivals who are exempt from any entry bans must have a valid health certificate containing a negative COVID-19 molecular test result taken within 96 hours of entry, and no self-isolation or quarantine is required.
Non-nationals without a certificate will be denied entry. Nationals will be directed to quarantine locations for 14 days and will cover associated medical and accommodation costs.
On 21 December, the Iranian government suspended direct flights for two weeks to and from the UK following the emergence of a new strain of COVID-19.
Iran has also decided to bar travellers from India and Pakistan from Sunday midnight (26/04/2021)

Lockdown Details
It is now mandatory to wear face masks in enclosed public places. You may incur a fine if you do not comply.
Measures and restrictions are in place in Iran, including temporary closure of non-essential businesses and shrines, and cancellation of some public events. Each province is able to introduce restrictions to respond to localised peaks in infections. This may include lockdown and restriction of movement, and may be introduced with little warning.
Internal travel restrictions, including to important tourism and pilgrimage areas, may be imposed at short notice.

Sources
https://www.gov.uk/foreign-travel-advice/iran/entry-requirements
Data Source: covidcontrols.co