This page was last updated on 20 May, 2022.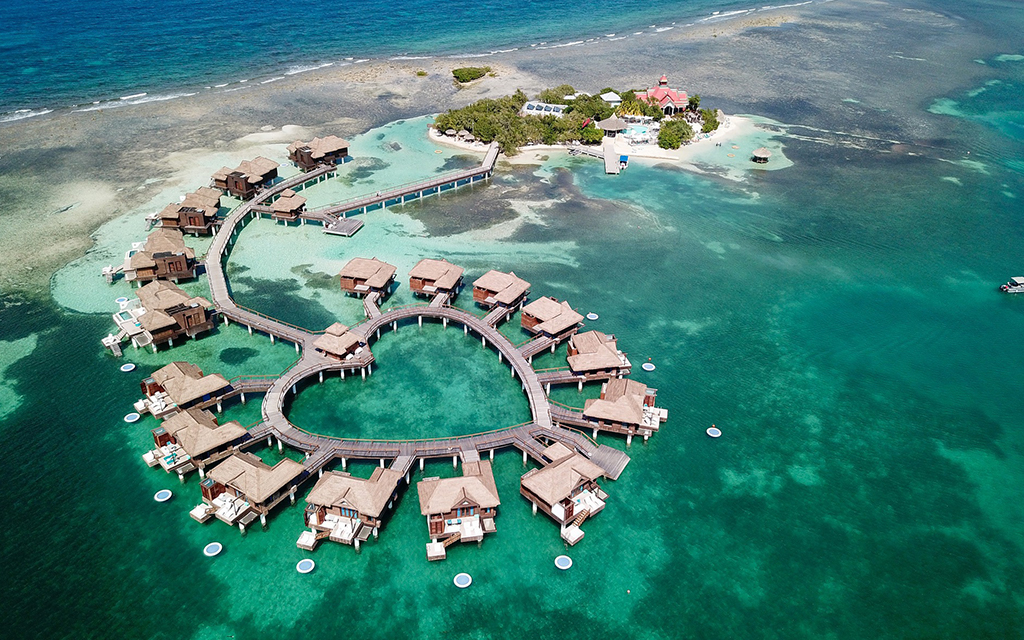 Is Jamaica open for visitors?
Jamaica is now open for international visitors. Jamaica no longer has any pre-travel testing requirement or a mask mandate.
Who can enter Jamaica?
Jamaica is now open to all visitors, and travel restrictions have been lifted as of March 2022; travel authorization is no longer required to enter Jamaica. All visitors must have a return or onward ticket for entry into Jamaica.
Citizens of the United States travelling to and from Jamaica will need to present a valid passport when leaving or re-entering the United States. Residents of the United States are required to submit their Alien Resident Card (Green Card) and passport of the country for which they hold citizenship.
Canadian Citizens entering Jamaica must present a valid passport or a government-issued identification with a photograph, along with an official birth certificate. Canadian residents shall present their Canadian Permanent Resident Card and a passport showing their country of citizenship.
Is Jamaica open for international tourism?
Jamaica is open for arrivals from most countries. Domestically, restrictions vary between regions, with touristic areas more relaxed now.
Is Jamaica open for business travellers?
Jamaica currently accommodates short-term (14 days or less) and long-term business travellers looking to enter the country.
Foreign nationals who wish to engage in employment or business activities in Jamaica will need to obtain a work permit or a work permit exemption before entering the country, regardless of the nature of employment. The work permit should be obtained prior to arrival in Jamaica and can only be granted at the discretion of the Ministry of Labour and Social Security in Jamaica.
What are Jamaica's vaccine requirements?
It is generally possible to enter Jamaica without being fully vaccinated. The Jamaica-approved vaccines are as follows:
Pfizer/BioNTech
Janssen (Johnson & Johnson)
Oxford/AstraZeneca
Covishield
Source: Jamaica – COVID19 Vaccine Tracker (trackevaccines.org)
What are Jamaica's testing and quarantine requirements?
Jamaica has announced the removal of almost all COVID-19-related requirements to enter the country. With the relatively lenient travel requirements that have now been implemented since April 2022, travellers no longer need a pre-arrival test or a travel authorization form to enter.
Travellers to Jamaica are not required to take a COVID-19 test to board a flight. However, travellers arriving in Jamaica may still be tested for COVID-19 if assessed as high-risk due to exhibiting COVID-19 symptoms, exposure to people who have tested positive, belonging to a high-risk group or other risk factors. Passengers and airline crew are subject to medical screening for any symptoms upon arrival. Additional tests may be conducted for some arrivals.
Additionally, travelers to Jamaica will no longer face travel-related quarantine measures. The 'resilient corridor' accommodations and mandatory quarantine order assignments have also been removed for all arriving passengers. People are free to move within the island while maintaining social distance and mask-wearing protocols in public spaces.
Please note that authorities in Jamaica could tighten restrictions with little-to-no notice depending on virus activity over the coming weeks.
Additional entry requirements
Visitors to Jamaica are no longer required to complete a travel authorization to enter. International arrivals will be processed through Immigration and Customs. Travellers arriving in Jamaica are required to submit their immigration/customs card (C5 card) on arrival. Travellers can also submit their immigration/customs card online prior to their arrival here. If the card has not been submitted online, travellers may complete the paper form issued in-flight by the airline.
After clearing all the required procedures at the airport, travellers can proceed to their accommodation and are free to stay and move within the island while observing COVID-19 related safety protocols, including wearing a mask and maintaining social distancing while in public areas.
If any visitor tests positive for COVID-19 while in Jamaica, they will be required to quarantine at the hotel or a government facility for up to 10 days. For purposes of departure from the island before the isolation period ends, international visitors under quarantine will only be released from isolation by a medical officer in accordance with the rules of their country of destination and the airlines.
Please check the Visit Jamaica website for more details : https://www.visitjamaica.com/jamaica-cares/
Curfew Details
Most travel restrictions in Jamaica have been lifted as of March 2022. Curfew is no longer implemented in Jamaica.
As per the new directives, facemasks are no longer required indoors. All establishments in Jamaica are now permitted to operate at full capacity.
Sources
Jamaica tourist board
Ministry of Health and wellness – Jamaica
Data Source: covidcontrols.co