This page was last updated on 25 February, 2021.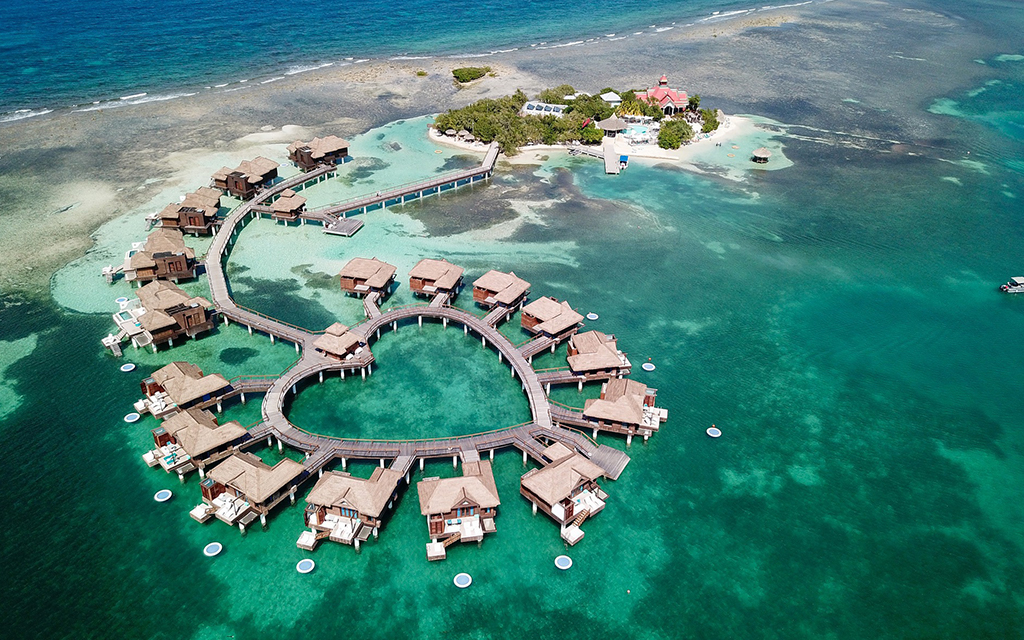 At a Glance
Travel Restrictions
Tourist Entry: Partially Allowed
Testing: Covid19 test is required for all countries.
Quarantine Required: Depends
Quarantine Details: Those testing positive will be required to quarantine for 14 days
Local Restrictions
Lockdown in Effect: Partial
Events: Partially Allowed
Transport: Operational with restrictions
Shopping: Open
Restaurants and Bars: Open with restrictions

Detailed Travel Advisory
Published 04.01.2021
1. Passengers residing in Jamaica for a minimum of six continuous months in a calendar year must complete a travel authorization before departure at https://jamcovid19.moh.gov.jm/immigration.html
2. Passengers not residing in Jamaica must present a travel authorization before departure obtained at https://www.visitjamaica.com/
3. Passengers and airline crew are subject to medical screening upon arrival.
4. Passengers could be subject to quarantine.
5. Airline crew are subject to quarantine until their next flight.
6. Residents of Brazil, Dominican Rep., Mexico, Panama and USA must have a medical certificate with a negative Coronavirus (COVID-19) PCR or antigen test result. The test must have been taken at most 10 days before departure.
-This does not apply to:
– nationals of Jamaica;
– passengers younger than 12 years.
7. Flights from the United Kingdom to Jamaica are suspended.
Detailed Tourist Information
The following measures apply to travellers to Jamaica:
Prior to checking in for a flight to Jamaica, you must get authorisation to enter from the Visit Jamaica website
Residents and people visiting family or friends need to secure authorisation from the Ministry of Health and Wellness
The Government of Jamaica has extended the travel ban on flights coming in country from the UK until Sunday 28 February 2021. Additionally, all non-Jamaicans who have been in the UK within the last 14 days prior to intended arrival date in Jamaica, who may seek to enter the island through another country will not be permitted to enter Jamaica.
All visitors from the USA, Brazil, Mexico, Panama and the Dominican Republic who are 12 years of age or over, are required to upload a valid Polymerase Chain Reaction (PCR) test result, no more than ten days before arrival to Jamaica. Approval for travel will be subject to the upload of the test result. You should not use the NHS testing service to get a test in order to facilitate your travel to another country. You should arrange to take a private test.
All travellers arriving in Jamaica may be tested for Covid-19 if assessed as high-risk as a result of exhibiting symptoms, exposure to persons who have tested positive, belonging to a high-risk group or other risk factors. Travellers will be screened for symptoms at the airport.
All travellers arriving in Jamaica will be subject to the following quarantine requirements.

Lockdown Details
There are a range of local measures to limit the spread of the virus:
-There is an island wide curfew from 10pm to 5am
-gatherings of more than 15 people in any public place are not permitted
-it is mandatory to wear masks in public and maintain a minimum personal distance of six feet
-persons aged 65 and over are confined to home
-17 beaches and 19 rivers have been closed across the island.
-weddings and funeral services have been banned, and burials with no service limited to a total of 15 people. The main business district, the Corporate Area of Kingston, will -be restricted for the purposes of essential activity and residents should only venture out for such purposes.
-market hours are 6am to 7pm Monday-Saturday, with markets closed on Sundays
-zoos will be open from 10am to 4pm
-parks 10am to 8pm
amusement arcades and parks 10am to 6pm
-bars 8am to 7pm
-restaurants 8am to 8pm
-water parks 10am to 6pm
-most beaches and rivers will be open from 6am to 6pm. No more than 10 persons at any time shall gather in any one area of the beach

Sources
https://www.gov.uk/foreign-travel-advice/jamaica/coronavirus
Data Source: covidcontrols.co