This page was last updated on 15 September, 2021.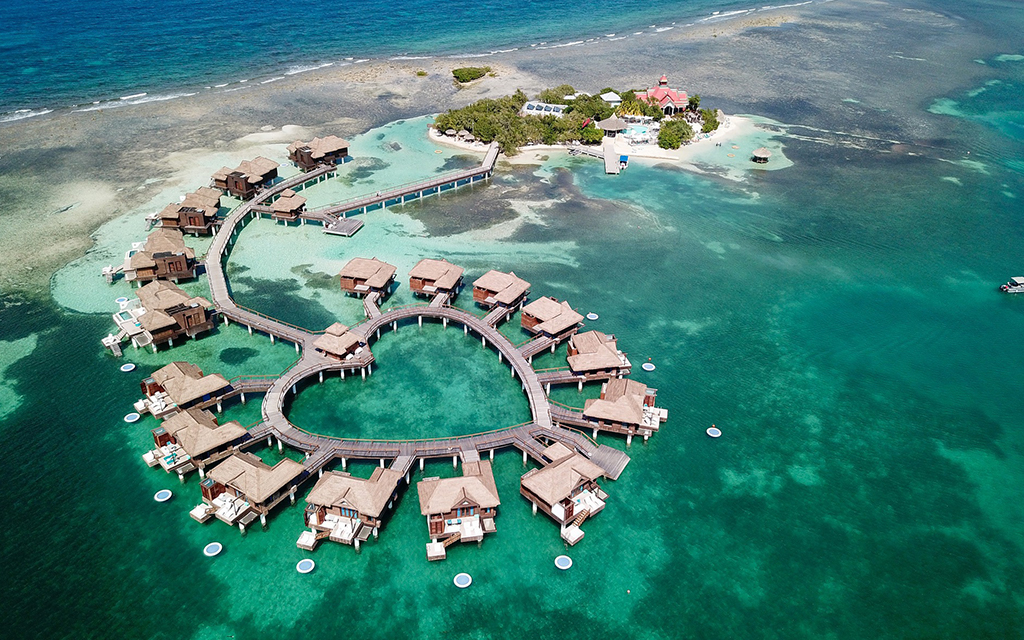 At a Glance
Travel Restrictions
Tourist Entry: Partially Allowed
Testing: Covid19 test is required for some travelers.
Quarantine Required: Depends
Quarantine Details: All arrivals to Jamaica must self-quarantine for 14 days.
Local Restrictions
Lockdown in Effect: Partial
Events: Partially Allowed
Transport: Operational with restrictions
Shopping: Open
Restaurants and Bars: Open with restrictions

Detailed Travel Advisory
Published 06.09.2021
1. Until 17 September 2021, flights from Argentina, Brazil, Chile, Colombia, India, Paraguay, Peru and Trinidad and Tobago are suspended.
2. Until 17 September 2021, passengers are not allowed to enter if in the past 14 days they have been in Argentina, Brazil, Chile, Colombia, India, Paraguay, Peru or Trinidad and Tobago.
– This does not apply to nationals of Jamaica.
3. Passengers residing in Jamaica for a minimum of 6 continuous months in a calendar year must complete a travel authorization before departure at https://jamcovid19.moh.gov.jm/immigration.html
4. Passengers not residing in Jamaica must present a travel authorization before departure obtained at https://www.visitjamaica.com/
5. Passengers must have a negative COVID-19 test taken at most 3 days before departure from the first embarkation point. Tests accepted are: antigen, NAAT, PCR and RNA.
– This does not apply to passengers younger than 12 years.
6. Passengers and airline crew are subject to medical screening upon arrival.
7. Passengers could be subject to quarantine for up to 14 days.
8. Airline crew are subject to quarantine until their next flight.
9. Passengers traveling on business are subject to a COVID-19 RT-PCR test upon arrival at their own expense.
Detailed Tourist Information
International travel restrictions reportedly remain unchanged.
A ban on entry for passengers from Argentina, Brazil, Colombia, Chile, Paraguay, Peru, India, and Trinidad and Tobago remains in effect until at least Aug. 31. The measure applies to all non-Jamaicans who have been in these countries within the last 14 days before their intended arrival in Jamaica. Jamaican nationals who have been in the affected countries within 14 days before arrival will be tested at the airport and placed in a state quarantine facility for a minimum of 48 hours. Persons who test negative will complete the remainder of their 14-day quarantine at home, while those who test positive will be placed in a state isolation facility until they have recovered.
Except for travel from the six South American countries, India, and Trinidad and Tobago, all ports of entry are open to nonresident foreign travelers, citizens, and legal residents; all arriving passengers will be subject to strict health screenings and assessments. All travelers require pre-travel authorization up to seven days before their planned departure for Jamaica. Individuals 12 years and older must present a negative COVID-19 PCR, antigen, or other approved test taken up to 72 hours before travel. In most cases, fully vaccinated arrivals must complete an eight-day self-quarantine, while unvaccinated passengers must undergo a 14-day self-quarantine. If authorities consider them low-risk, these individuals can leave their homes once a day to go to the closest location to obtain food, medical supplies, or medical services or conduct financial transactions. Additionally, fully vaccinated individuals can further shorten their mandatory quarantine period by taking an approved PCR test after their arrival and obtaining a negative result. Other entry and quarantine requirements for travelers are:
Citizens and legal residents: Travelers are required to complete self-quarantine; if considered high-risk, they may be required to take an additional PCR or antigen test upon arrival.
Nonresident business travelers: Individuals traveling for business purposes will be tested for COVID-19 upon arrival and must self-quarantine at their accommodations while awaiting the results. If the test is negative, they can end the quarantine, but only to obtain essential goods and conduct their business meetings. Otherwise, they must remain at their accommodations. If the test is positive, they must continue to isolate.
Nonresidents staying in the Resilient Corridor: Travelers for tourism purposes staying at approved locations in the Resilient Corridor may be subject to testing upon arrival. In those cases, they must wait for the test result within their hotel rooms. If they test negative or are not subject to testing upon arrival, they may leave their hotel room and resort, provided they remain in the Resilient Corridor. This area includes the northern coast from Negril, Westmoreland, to Port Antonio, Portland, and the southern coast from Milk River, Clarendon, to Negril.
Nonresidents staying outside the Resilient Corridor: Travelers on non-business purposes and not staying in the Resilient Corridor must self-quarantine for eight days if fully vaccinated, or 14 days if not fully vaccinated, regardless of a negative COVID-19 test result.
All travelers assessed to be high risk may be subject to additional health tests at the airport. Travelers with a positive COVID-19 test result will be required to isolate at home or an approved government facility for 14 days.

Lockdown Details
Officials have announced increased domestic COVID-19-related restrictions in response to the rising number of cases. Stay-at-home orders will be enforced over seven days through Sept. 5. The impacted days are Aug. 22, 23, 24, 29, 30, and 31, and Sept. 5. On lockdown days, essential workers may still travel. There will also be exceptions for international travelers, persons seeking medical assistance, and those attending religious services on Aug. 29 and Sept. 5.
Outside of lockdown days, a curfew will run from 19:00-05:00. The curfew starts an hour earlier on Saturdays, at 18:00. The curfew on Aug. 21 will, however, begin at 20:00.
Officials have reiterated that a work from home order remains in place for much of the public sector. Authorities have appealed to the private sector to take a similar approach.
Public gatherings are limited to 10 people.
Place of worship and weddings are limited to 20 people.
Events hosted by public entities are banned.
Funeral services are banned Aug. 25-Sept. 7.
Business activity has largely resumed.
Beaches operate at reduced hours.

Sources
https://www.gov.uk/foreign-travel-advice/jamaica/coronavirus
Data Source: covidcontrols.co