This page was last updated on 25 February, 2021.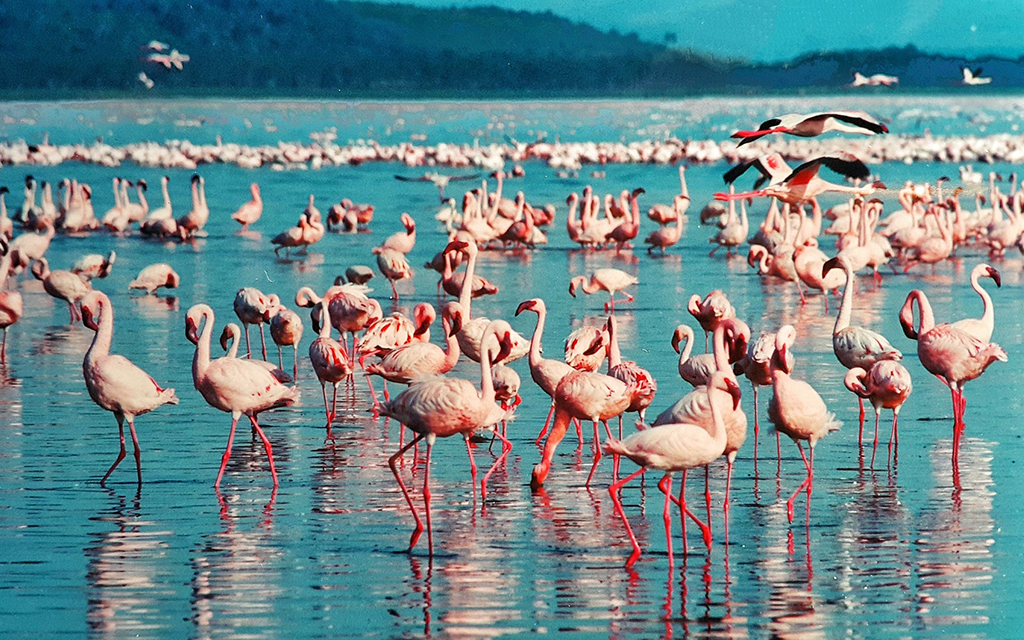 At a Glance
Travel Restrictions
Tourist Entry: Allowed
Testing: Negative COVID-19 test result required for all countries.
Quarantine Required: Depends
Quarantine Details: Anyone entering Kenya will be screened for COVID-19 and might be required to quarantine, based on the results.
Local Restrictions
Lockdown in Effect: Partial
Events: Partially Allowed
Transport: Operational with restrictions
Shopping: Open
Restaurants and Bars: Open with restrictions

Detailed Travel Advisory
Published 03.12.2020
1. Passengers entering or transiting through Kenya must have a medical certificate with a negative Coronavirus (COVID-19) PCR test result. The test must have been taken at most 96 hours before arrival. The certificate must be in English.
2. Passengers must complete the "Travelers Health Surveillance Form" online at https://ears.health.go.ke/airline_registration/ .
3. Passengers are subject to medical screening and quarantine. A list of quarantine exemptions can be found at https://www.kcaa.or.ke/quarantine-exempted-states .
Detailed Tourist Information
Travellers arriving from the UK are exempt from the Government of Kenya's 14-day quarantine requirement, but must still have a negative COVID-19 test (see full information below). The full list of quarantine exempt countries can be found on the Kenya Civil Aviation Authority website (https://www.kcaa.or.ke/sites/default/files/docs/covid_19/exempted_states.pdf )
The suspension of international passenger flights to and from Kenya was lifted on 1 August.
The Kenyan Ministry of Foreign Affairs have advised that:
All travellers – even those only transiting Kenya – must carry evidence of a negative COVID-19 test taken within 96 hours of flying.
Travellers arriving from these countries (https://www.kcaa.or.ke/sites/default/files/docs/covid_19/exempted_states.pdf) are not required to enter mandatory quarantine for 14 days, as long as they have a negative COVID-19 test.
The negative COVID-19 test must be a negative PCR test result. Travellers with a negative rapid test result will still need to enter mandatory or voluntary quarantine for 14 days, depending on the Kenyan authorities' assessment on the traveller's ability to quarantine.
All travellers will be screened on arrival; anyone displaying symptoms of COVID-19 will be required to quarantine in the place they are staying for the first 14 days of their stay and observe Government of Kenya protocols as directed. Passengers travelling in the 2 rows surrounding the person displaying symptoms will be traced and required to quarantine for 14 days.
Further details are in the Government of Kenya Protocols which can be found on the Kenya Civil Aviation Authority website

Lockdown Details
The nationwide curfew has been extended to 12 March 2021. The curfew is in effect from 10pm to 4am (local time). During curfew hours, everyone must stay at home or indoors, except for essential service workers.
The Government of Kenya has directed that face masks must be worn in public places, except when dining, or when adhering to social distancing in hotels, gardens or on beaches.
Public places, tourism and hospitality establishments, travel and tour companies, hotels and other accommodations, restaurants, eateries, food and beverage outlets and entertainment and recreation facilities are allowed to operate, provided they comply with Government of Kenya public health protocols, including 1.5 metre social distancing and the night-time curfew. Bars reopened on 29 September.
On 4 November, the Government of Kenya directed that eateries and restaurants will close at 9pm (local time), but will be permitted to sell alcohol.
Large gatherings, meetings, conferences and political events are suspended. However, the maximum number of persons permitted to attend funerals and weddings has been reviewed upwards to 200, with all in attendance expected to abide by Ministry of Health protocols.
Kenyan citizens have been advised to avoid crowded places and to work remotely where possible.

Sources
https://www.worldnomads.com/travel-safety/africa/kenya/travel-alerts
Data Source: covidcontrols.co