This page was last updated on 16 December, 2021.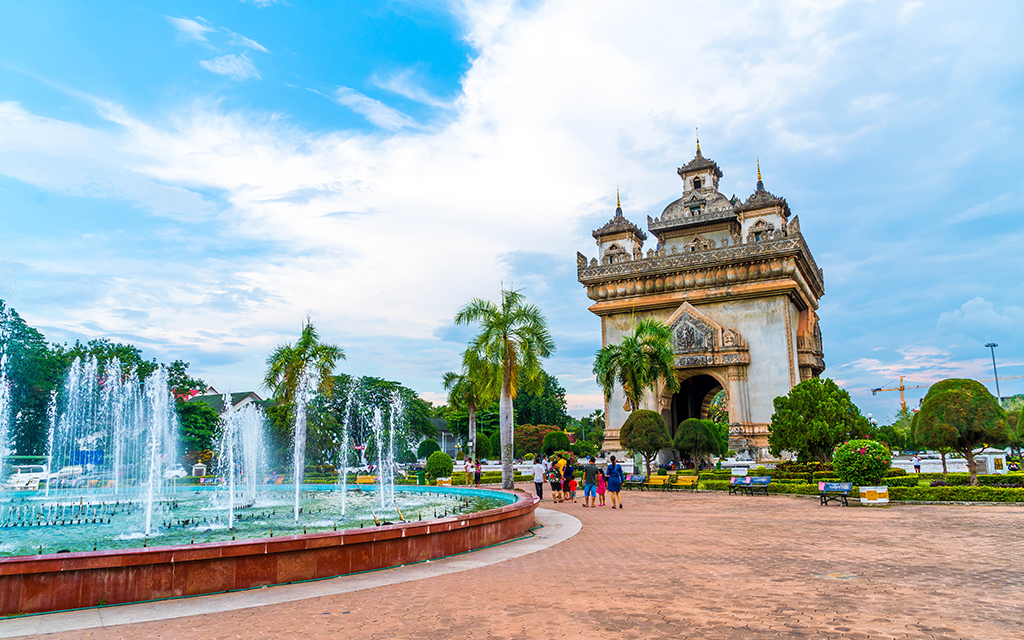 At a Glance
Travel Restrictions
Entry For Vaccinated Travelers: Partially Allowed
Tourist Entry: Partially Allowed
Testing: Negative PCR test results is required for all countries.
Quarantine Required: Yes
Quarantine Details: Quarantine for 14 days required for all countries
Local Restrictions
Lockdown in Effect: Partial
Events: Partially Allowed
Transport: Operational with restrictions
Shopping: Open
Restaurants and Bars: Open with restrictions

Detailed Travel Advisory
Published 03.11.2021
1. Flights to Lao People's Dem. Rep. are suspended.
– This does not apply to humanitarian, medevac and repatriation flights.
2. Passengers must have a negative COVID-19 RT-PCR test result issued at most 72 hours before departure from the first embarkation point.
3. Passengers must have a reservation confirmation for 14 days at a designated hotel and transportation arrangements.
4. Passengers are subject to COVID-19 RT-PCR test upon arrival at their own expense; and
– subject to medical screening upon arrival; and
– subject to quarantine for 14 days. They must sign the 'Travel Consent' letter before boarding.
5. Passengers must install the "LAO KYC" application on their personal device.
6. A completed health declaration form must be presented upon arrival.
7. Airline crew are subject to medical screening and quarantine until their next flight.
8. Only visas with a written authorization from Task Force Committee of Ministry of Foreign Affairs are considered valid.
Detailed Tourist Information
International visitors are not currently allowed to enter Laos, except for essential reasons, with the exception of Vietnam.
Foreign nationals who are granted permission to enter (https://bit.ly/3fUGLpl) must apply for a visa.
Arrivals will undergo mandatory health screenings and 14 days of quarantine at their own expense.
Passengers must have a medical certificate with a negative COVID-19 test result issued no more than 72 hours before departure, and complete a health declaration form.

Lockdown Details
The Lao authorities have announced changes to lockdown restrictions in all provinces.
There will be a continued nationwide closure of all forms of entertainment venues including karaoke lounges, bars, internet cafes, snooker halls, casinos and gaming venues.
No events with over 50 participants including religious activities, traditional ceremonies and weddings are permitted.
You should carry evidence of your vaccination status at all times.
Specific measures for areas with community outbreaks:
Massage parlours, spas, beauty salons, barbershops, cinemas, restaurant gardens and tourist attractions must remain closed.
All indoor and outdoor sports complexes must close; no sports matches or outdoor exercise.
Traffic curfew between 11:30pm to 5am except for ambulances, fire trucks, rescue teams, those authorised by the task force, on duty officials and vehicles transporting goods, food and medical supplies.
Relaxed measures:
Most businesses and venues outside of areas with community outbreak are authorised to open as long as owners, staff and customers are fully vaccinated.
Businesses are required to have COVID preventative measures in place. These include providing alcohol gel, face masks being worn, 1m physical distancing and checking temperatures.
The embassy recommends you check in advance the status of any establishments and carry your proof of vaccination.
Schools are permitted to open across the country with face to face classes allowed.
Additional requirements:Everyone resident in the Lao PDR and all individuals authorised to enter Laos must install and register the LaoKYC application on their smart phone. This will allow them to use the "Lao Susu" service to apply for a vaccine ID. This will allow users to certify their vaccine status and track COVID-19 risks when entering government offices, factories, shops, restaurants, meetings, public gatherings, international and provincial borders and other locations using QR codes.
Further measures may be introduced at short notice, including measures applying to individual provinces. You should follow the advice of the Lao authorities.

Sources
https://www.gov.uk/foreign-travel-advice/laos/entry-requirements
Data Source: covidcontrols.co