This page was last updated on 25 February, 2021.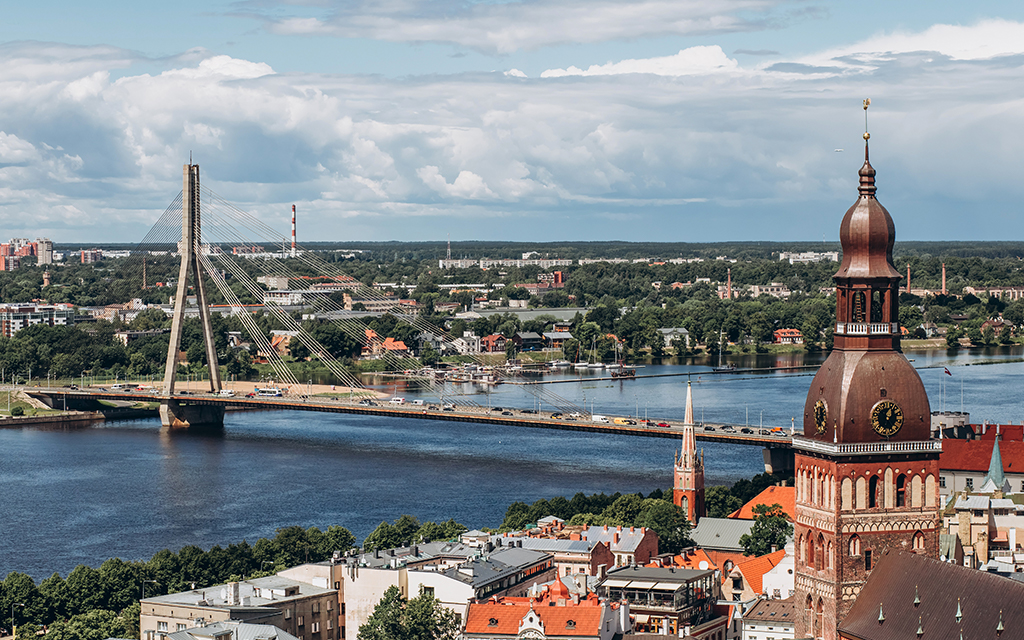 At a Glance
Travel Restrictions
Tourist Entry: Partially Allowed
Testing: No tests required
Quarantine Required: Depends
Quarantine Details: Quarantine for 14 days required for some countries.
Local Restrictions
Lockdown in Effect: Partial
Events: Partially Allowed
Transport: Operational
Shopping: Essential only
Restaurants and Bars: Delivery/Takeout only

Detailed Travel Advisory
Published 28.01.2021
1. Passengers are not allowed to enter and transit Latvia.
– This does not apply to passengers arriving from Austria, Belgium, Bulgaria, Croatia, Cyprus, Czechia, Denmark, Estonia, Finland, France, Germany, Greece, Hungary, Iceland, Ireland (Rep.), Italy, Liechtenstein, Lithuania, Malta, Monaco, Netherlands, Norway, Poland, Portugal, Romania, San Marino, Slovakia, Slovenia, Spain, Sweden, Switzerland, United Kingdom or Vatican City (Holy See).
2. Passengers could be subject to self-isolation for 10 days. A list of self-isolation exemptions can be found at www.spkc.gov.lv/lv/if-returning-toentering-latvia
3. Flights from Montenegro, North Macedonia (Rep.) and Serbia are suspended.
4. Passengers must complete a "COVIDpass" before departure at https://covidpass.lv/ . This will generate a QR code which must be presented before departure and upon arrival.
5. Passengers must have a medical certificate with a negative Coronavirus (COVID-19) test result. The test must have been taken at most 72 hours before departure from the first embarkation point.
– This does not apply to:
– passengers younger than 11 years;
– merchant seamen.
Detailed Tourist Information
Citizens from Australia, Japan, New Zealand, Rwanda, Singapore, South Korea, and Thailand, as well as people with permanent residence status in those countries, can travel to Latvia. The entry from other third-countries, China and administrative territories of Hong Kong and Macao is allowed only for essential purposes and exceptions.
All international travellers arriving by passenger carrier or by private transport are required to present a negative COVID-19 PCR test taken up to 72 hours prior to arriving in Latvia. When travelling to Latvia by passenger carrier, the test has to be presented to the carrier prior to boarding the vehicle. When travelling to Latvia by private transport, a negative test will have to be indicated with a special mark on the Covidpass form. This will be checked by the State Border Guard and the State Police.
Children under the age of 11, passenger carrier staff, sailors travelling for work, transit passengers who do not leave the airport control area, and members of the diplomatic corps are exempted from doing the test. Tests will also not be required for those who live near the border and cross it daily for work or education.
People who have developed COVID-19 recently (up to three months) will need to show a doctor's certificate that they are not infectious.

Lockdown Details
A curfew is in place from 22:00 to 5:00 during the weekends (the night hours from 22.00 to 5.00 from Friday to Saturday and from Saturday to Sunday). For urgent reasons to move, the ID card or passport and a specific form must be presented to controlling authorities.
During the weekends, the working hours of shops and services is limited to 21:00.
It is mandatory to wear a face mask:
in all indoor spaces where there is more than 1 person, except within households;
in public transport (the only exceptions are children under the age of 7 and disabled people (with movement disorders or mental health problems impeding to wear the mask)
People must respect 2 metres physical distancing (applies to both public indoor and public outdoor spaces). Physical distancing is not applied to family members and members living in the same household.
Accommodations are open on the condition that physical distancing and epidemiological safety measures are being followed. By complying with the general recommendations, including disinfection and social distancing, hotels and guest houses can operate and host guests.
Restaurants, bars and cafés can only provide take away services.
Sources
https://reopen.europa.eu/en/map/LVA
Data Source: covidcontrols.co