This page was last updated on 07 May, 2021.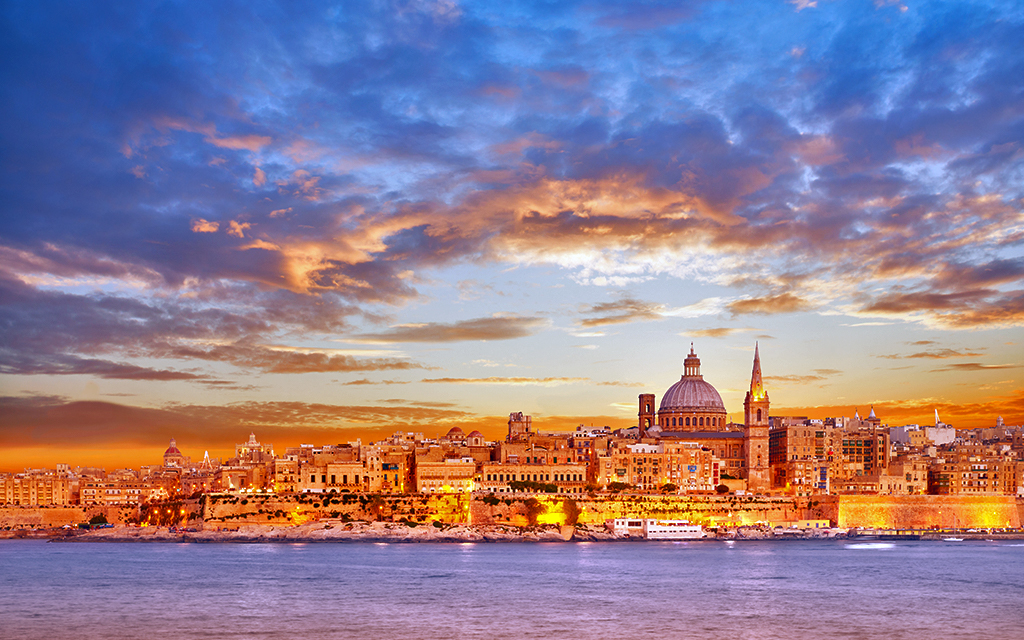 At a Glance
Travel Restrictions
Tourist Entry: Partially Allowed
Testing: Negative PCR test is required for all country.
Quarantine Required: Depends
Quarantine Details: Quarantine for 14 days days required for some countries.
Local Restrictions
Lockdown in Effect: Partial
Events: Partially Allowed
Transport: Operational
Shopping: Essential only
Restaurants and Bars: Delivery/Takeout only

Detailed Travel Advisory
Published 28.04.2021
1. Until 18 May 2021, passengers are not allowed to enter.
– This does not apply to:
– nationals and residents of Malta;
– passengers arriving from Andorra, Australia, Austria, Belgium, Bulgaria, Canada, China (People's Rep.), Croatia, Cyprus, Czechia, Denmark, Estonia, Finland, France, Germany, Greece, Hungary, Iceland, Indonesia, Ireland (Rep.), Italy, Japan, Jordan, Korea (Rep.), Latvia, Lebanon, Liechtenstein, Lithuania, Luxembourg, Monaco, Morocco, Netherlands, New Zealand, Norway, Poland, Portugal, Romania, Rwanda, San Marino, Slovakia, Slovenia, Spain, Sweden, Switzerland, Thailand, Tunisia, Turkey, United Arab Emirates, United Kingdom, Uruguay or Vatican City (Holy See). They must have been in one of these countries for at least 14 days before departure;
– passengers arriving on humanitarian, medevac or repatriation flights;
– merchant seamen.
2. Passengers without a negative COVID-19 PCR test result issued at most 72 hours before arrival, are subject to an antigen test and quarantine upon arrival.
3. Passengers and airline crew could be subject to self-quarantine for 14 days.
4. A completed "Public Health Travel Declaration Form" and "Passenger Locator Form" found at https://www.maltairport.com/declarationforms/ must be presented upon arrival.
5. Merchant seamen must have a negative COVID-19 RT-PCR test taken at most 72 hours before departure. The test result must be in English or accompanied by a certified English translation.
Detailed Tourist Information
Malta has opened its borders to third-party nationals residing in around 50 countries, within and outside of the EU. Travellers from most countries on this list
(https://foreignandeu.gov.mt/en/Government/Pages/COVID-19-Info.aspx) DO NOT:
Have to quarantine.
Require any special permits.
Need to provide a negative COVID-19 test.
Passengers have to guarantee that they have stayed in one of the permitted countries for 14 days prior to the flight.
On April 27, the UK was added to the amber list, meaning UK travelers can now come to Malta if they present a negative COVID-19 test taken within 72 hours of departure and will not have to quarantine.
If a negative PCR test is not presented, a swab test on arrival or a 14-day quarantine period is mandatory on arrival.
From June 1, however, UK travellers who have had both doses of a COVID-19 vaccine are allowed to visit with no quarantine. Passengers will need to show their vaccination card before boarding flights.
The government has announced a summer travel incentive. Travelers booking summer holidays in Malta directly through local hotels will receive up to €200 each if staying at least three days. Malta expects most COVID-19 restrictions will be lifted by June 1.
Unauthorised travel to and from Bangladesh, Brazil, India, Nepal, Pakistan, the Philippines and South Africa is not permitted.
All travelers must fill out a passenger declaration form available here.
Only Maltese Nationals with a valid Maltese ID Card, and those who have a valid Maltese residency permit may return to Malta from countries not on the safe-corridor country list. They will need to quarantine for 14 days and have a:
A negative PCR test done within 7 days of flying to Malta.
PCR test done in the 48 hours after arrival in Malta.
PCR test on day 12 or 13 after arrival in Malta.

Lockdown Details
The maximum number of people who can gather in public has been reduced to 2, with the exception of people belonging to the same household. In the case of non-compliance with this requirement, a fine of €300 applies.
Specific sector guidelines are available at www.covid19health.gov.mt
The use of facemasks is mandatory for people from the age of 3 in all public places both indoors and outdoors (especially on public transport, airport terminal, retail outlets and ferries) and it is strongly recommended to wear a facemask when visiting elderly or vulnerable people. In case of non-compliance with the measure, a fine of 100 Euros; (reduced to 50 Euros on admission of fault and payment) will be imposed.
Physical distancing (2 metres) and other public health measures such as hand hygiene and use of facemasks are required according to specific sector guidelines.
Events for the masses remain prohibited.
The maximum number of people who can gather in public has been reduced to 2, with the exception of people belonging to the same household. In the case of non-compliance with this requirement, a fine of €300 applies.
Planned events in private houses will be limited to a maximum of 4 households.
Contact sport has been banned.
Weddings and religious activities have been suspended, but funerals can still take place according to established safety protocols.
All shops selling non-essential goods, such as; clothes, jewellery, furniture, souvenirs, toyshops, florists, haberdashery, and perfumeries have been closed.
As of 11 March, restaurants and ancillary services in hotels are required to close and only room service can be provided
Restaurants, kiosks and snack bars can only offer take-away service

Sources
https://www.visitmalta.com/en/covid-19
Data Source: covidcontrols.co