This page was last updated on 26 May, 2022.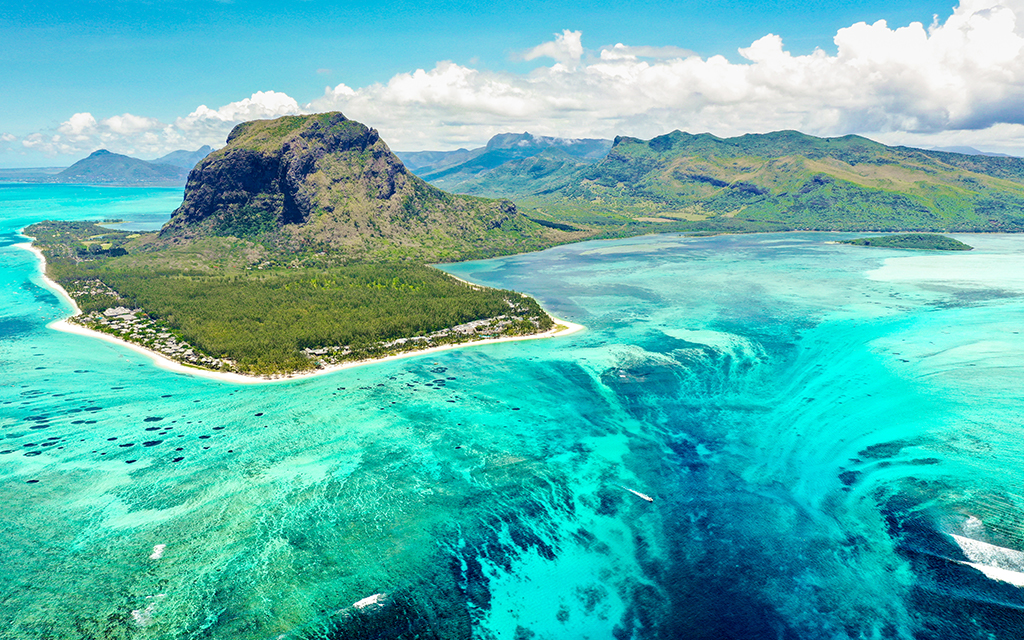 Is Mauritius open for visitors?
Yes. From 1 October 2021, Mauritius has now fully opened to fully vaccinated international visitors. Specific health protocols are still in place for unvaccinated arrivals to Mauritius.
Is Mauritius open to international tourism?
Mauritius is now fully open for international visitors. All international arrivals are subject to COVID-19 testing after arriving in Mauritius, regardless of vaccination status.
Please consult the 'Mauritius Now Travel Requirements' for further information.
Is Mauritius open for business travellers?
Yes. From October 2021, Mauritius has now fully opened its borders to international visitors, including business travellers.
Travellers coming to Mauritius for business purposes can apply for an occupation permit to the passport and immigration officer through Economic Development Board as an investor, self-employed or professionals.
What are Mauritius vaccine requirements?
All arrivals can now enter Mauritius, regardless of their vaccination status. However, non or partially vaccinated travellers must self-isolate for 7 days upon arrival as opposed to fully vaccinated arrivals who are NOT required to undergo quarantine. Minors under the age of 18 years are exempt from vaccination.
The National COVID-19 Vaccination Committee in Mauritius has validated the following vaccines for all inbound foreign travellers and Mauritians:
Pfizer/BioNTech
Janssen (Johnson & Johnson)
Sputnik Light
Sputnik V
Oxford/AstraZeneca
Covaxin
Sinopharm
Source: Mauritius – COVID-19 Vaccine Tracker (trackvaccines.org)
Fully vaccinated travellers must meet one of the following requirements to enter Mauritius:
Must have 2 doses of a COVID-19 vaccine recognized by the Mauritian authorities. The second dose must have been administered 14 days before arriving in Mauritius.
Must have received a single dose of Janssen vaccine or Sputnik Light vaccine at least 28 days before travel.
Must have proof of recovery from COVID-19 and have had either a 1 dose vaccination before contamination or a post-infection vaccination 14 days before travel or a post-infection vaccination for the Janssen vaccine or Sputnik Light vaccine 28 days prior to travel.
Minors under 18 years travelling with his/her family are currently exempt from vaccine requirements. They will be subject to the same conditions as applicable to the adult. Minors travelling alone will need to follow the same conditions as a vaccinated adult.
What are Mauritius testing and quarantine requirements?
Testing requirements
From 12 March 2022, all travellers to Mauritius no longer need to take a COVID-19 negative PCR test before departure. However, on-arrival testing is still a mandate.
Travellers to Mauritius will have to go through the following testing procedures:
Fully vaccinated travellers who have booked a registered hotel stay will have to take a mandatory antigen test on arrival at their hotel on the day they arrive. Travellers vaccinated with Sputnik Light will need to take a PCR at the airport and not at the hotel accommodation.
Fully vaccinated travellers without a registered hotel stay will be required to take a free antigen on arrival at the airport.
Unvaccinated or partially vaccinated arrivals with/without a registered hotel stay will have to take a mandatory antigen test on arrival and on day 7 after self-isolation.
Any passenger who has tested positive via an antigen test will be asked to self-isolate in a designated room until a PCR test is carried out.
If the PCR test result is positive, the traveller will be transferred to the hotel area used for COVID-19 positive cases. If a fully vaccinated passenger tests positive but can provide evidence of a medical certificate showing recovery from COVID-19, they will not have to self-isolate for 7 days. After a 7-day isolation period, the positive person will be permitted to leave self-isolation without a COVID-19 exit test.
Travellers who require an additional PCR test during their stay will need to incur the costs. Additional PCR tests cost between MUR 2500 – 3500. All travellers above the age of 5 must wear masks in the mandatory areas.
Quarantine requirements
All unvaccinated arrivals to Mauritius will be subject to mandatory self-isolation in accommodation of their choice. Passengers will be taken to their hotels by a DMC, a taxi or other means of transportation. Approved DMCs run separate transfers for hotel guests and those staying in a quarantined hotel.
The following protocols are to be followed by unvaccinated arrivals to Mauritius:
Self-isolate for 7 days in accommodation of your choice
Take an antigen test on day 7
If they test negative, the arrivals will be released from quarantine on day 7 and are free to explore the island from day 8 of their stay.
Additional entry requirements
Passenger locator form
All travellers must fill out the digital Mauritius 'All in One travel form' before or during their flight to Mauritius. Upon arrival at Mauritius Airport, the form should be handed over to the Ministry of Health and Wellness counter. It is strongly recommended to fill out the locator form before your travel date to avoid any administrative delays at the airport.
Passengers will also need to fill out the 'immigration disembarkation card', which must be presented to the immigration officials upon arrival at the airport.
Travel Insurance
Travel insurance is advisable but not mandatory at this time. All travellers, except Mauritian citizens, residents and occupational permit holders, must present insurance with COVID-19 coverage.
Transiting in Mauritius
Passengers transiting in Mauritius can apply for a transit visa if they have a connecting flight from Mauritius. The validity period for such visas is between 1 and 3 days. The visa applicant should be in possession of flight tickets for their next destination and a valid passport of the country of residence.
The travel and transit rules may vary depending on the destination country. All passengers should comply with all travel requirements imposed by the authorities of their final destination.
Exit requirements for Mauritians
Only departing travellers with a valid air ticket will be granted access to the International Departure Hall at the airport. Check with your airlines for flight information and for the latest travel advisory before your travel.
A thermal body temperature check will be carried out at SSR International Airport by the Health Authorities before departure, and passengers having a temperature above 37.8 degrees Celsius or any symptoms of COVID-19 will not be permitted to travel. All passengers and staff should maintain a physical distance of at least 1 meter within the terminal and public areas.
Travellers are required to refer to destination country travel rules to understand the specific requirements of the destination country.
Sources
mauritiusnow.com
https://mauritius-airport.atol.aero/
https://www.gov.uk/foreign-travel-advice/mauritius/entry-requirements
Data Source: covidcontrols.co