This page was last updated on 07 May, 2021.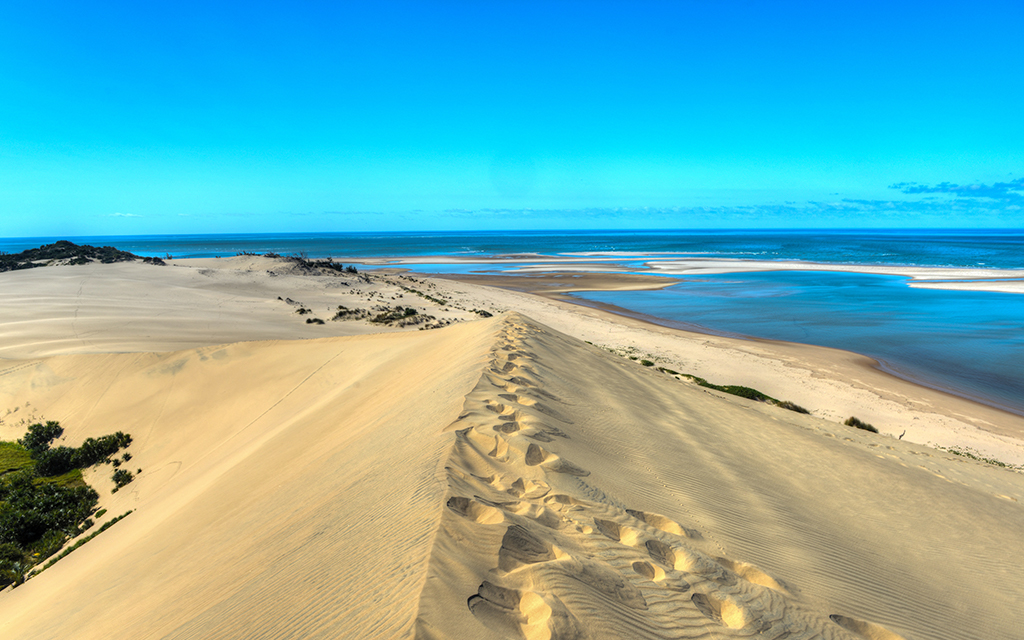 At a Glance
Travel Restrictions
Tourist Entry: Partially Allowed
Testing: Negative PCR test results is required for all countries.
Quarantine Required: Depends
Quarantine Details: Quarantine not required when presenting a valid negative test result.
Local Restrictions
Lockdown in Effect: Partial
Events: Partially Allowed
Transport: Operational
Shopping: Open
Restaurants and Bars: Open with restrictions

Detailed Travel Advisory
Published 12.02.2021
1. Flights to Mozambique are suspended.
– This does not apply to:
– flights arriving from Ethiopia, Kenya, Portugal, Qatar, South Africa and Turkey;
– humanitarian, medevac and repatriation flights.
2. Suspension of visa on arrival facilities for nationals of Bangladesh, Eritrea, India, Pakistan, Somalia and Sri Lanka.
3. Passengers must have a printed medical certificate with a negative Coronavirus (COVID-19) PCR test result issued at most 72 hours before departure. The certificate must be issued in English, French or Portuguese.
– This does not apply to:
– nationals and residents of Mozambique who have been outside of Mozambique for less than 14 days. The PCR test they have obtained before departure is valid for 14 days;
– passengers younger than 11 years.
4. Passengers could be subject to medical screening and quarantine for 10 days.
5. Airline crew are subject to medical screening and quarantine until their next scheduled flight.
Detailed Tourist Information
Mozambique is now open to all foreign travelers as long as they have a residency permit or valid tourist visa.
Travelers arriving in Mozambique must:
Present a negative COVID-19 test result taken no more than 72 hours before departure.
The test must have been issued in the departure country.
Travelers will not have to quarantine when presenting a valid negative test result.

Lockdown Details
On April 5, 2021 President Nyusi extended the mitigation measures to combat COVID-19 for an additional 21 days, and adjusted curfew regulations.
Current measures include:
In the Greater Maputo area and all provincial capitals there is a curfew in place from 10 p.m. to 4 a.m. every night.
Commercial establishments will be open from 9 a.m. – 7 p.m. Monday – Saturday, and 9 a.m. – 4 p.m. on Sunday. Restaurants may remain open until 8 p.m. every day.
DIRE's and temporary visas are automatically extended until May 31, 2021.
Places of worship are closed, and no religious celebrations or conferences are permitted.
Private social events are prohibited throughout the country, except for wedding registrations which may have 20 attendees maximum.
Government events must not exceed 50 participants.
The sale of alcoholic beverages from stalls is prohibited.
Additional safety measures are to be immediately implemented in all public establishments.
Public and private sector establishments will be held responsible for non-compliance with safety measures.
The use of a clear plastic face shield does not replace the use of a facemask.
Recreational and leisure sports and games are prohibited.
These measures are in addition to the prior measures already in place, some of which include:
All incoming travelers must present a negative test for COVID-19.
All persons displaying respiratory symptoms or fever must stay home.
Discos, bars and stalls selling alcoholic beverages will remain closed.
The sale of alcoholic beverages by bottle stores, greengrocers or supermarkets is only allowed between 8 a.m. and 1 p.m. from Monday to Saturday.
Cultural and recreational activities in cinemas, theatres, museums, galleries, cultural centers and catering establishments are suspended.
Gyms, swimming pools and other sports venues dedicated to the practice of physical exercises will remain closed.
The beaches are closed for purposes of physical and leisure activities; however, this restriction does not apply to sidewalks, pedestrian zones and boardwalks adjacent to beaches.
Expired official documents are valid until May 30, 2021.
Teleworking is recommended, in particular for people at higher risk.the br

Sources
https://www.worldnomads.com/travel-safety/worldwide/worldwide-travel-alerts
Data Source: covidcontrols.co