This page was last updated on 21 July, 2021.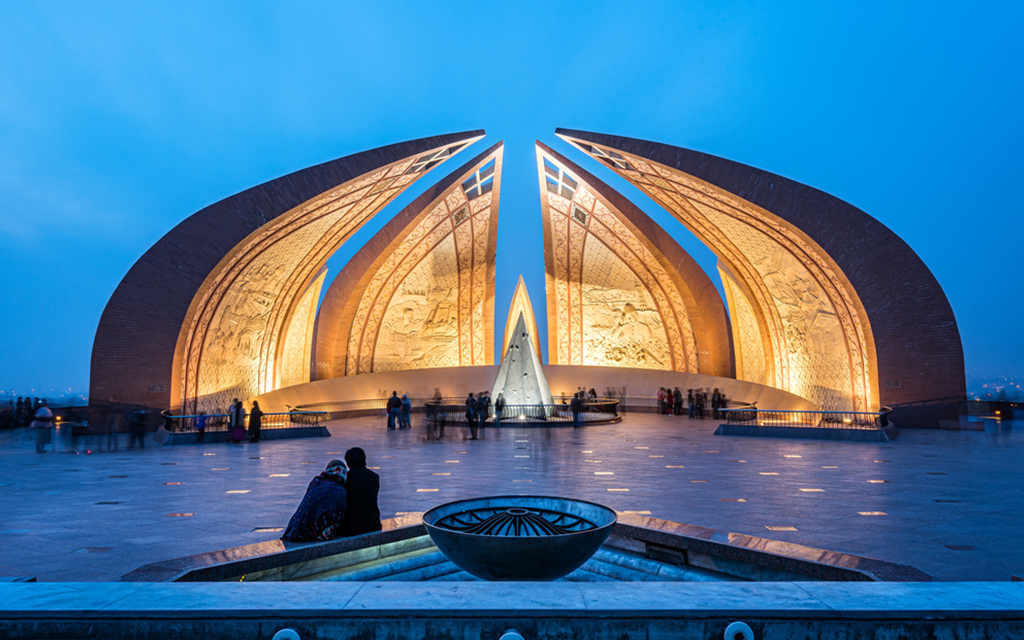 At a Glance
Travel Restrictions
Tourist Entry: Partially Allowed
Testing: Negative PCR test is required for all countries.
Quarantine Required: Yes
Quarantine Details: Self-solation for 14 days required for all countries.
Local Restrictions
Lockdown in Effect: Partial
Events: Partially Allowed
Transport: Operational
Shopping: Open
Restaurants and Bars: Fully Open

Detailed Travel Advisory
Published 15.06.2021
1. Flights to Gwadar (GWD) and Turbat (TUK) are suspended.
– This does not apply to diplomatic, special and flights of national carriers.
2. Passengers arriving from or who in the past 10 days have been in Argentina, Bangladesh, Bhutan, Bolivia, Brazil, Chile, Colombia, Costa Rica, Dominican Rep., Ecuador, India, Indonesia, Iran, Iraq, Maldives, Mexico, Namibia, Nepal, Paraguay, Peru, Philippines, South Africa, Sri Lanka, Trinidad and Tobago, Tunisia or Uruguay are not allowed to enter.
– This does not apply to nationals of Pakistan.
3. Passengers must have a negative COVID-19 test taken at most 72 hours before departure from the first embarkation point. Tests accepted are COVID-19 PCR, COVID-19 Real Time RT-PCR, COVID-19 RT-PCR, SARS-CoV2 GeneXpert, SARS-CoV2 PCR, SARS-CoV2 Real Time RT-PCR, SARS-CoV2 RT-PCR and SARS-CoV2 Xpert Xpress.
– This does not apply to:
– passengers younger than 12 years;
– passengers with disabilities.
4. Passengers must download the Pass Track App before boarding and submit their personal details or submit their details at https://passtrack.nitb.gov.pk/ and have a printed confirmation.
– This does not apply to:
– passengers younger than 12 years;
– passengers with disabilities.
5. Passengers are subject to a COVID-19 rapid antigen test upon arrival.
6. Passengers and airline crew could be subject to quarantine.
Detailed Tourist Information
From the 5th of October 2020, international travellers to Pakistan will be required to present evidence of a negative COVID-19 test taken up to 96 hours before the start of travel. Arrivals from some countries are exempted from this requirement.
If travelling by air, you will be subject to screening for Covid-19 symptoms on arrival. Pakistan Government guidelines suggest that international travellers self-isolate for 10 days after arrival.
From and including the 9th of January: All those who have a National Identity Card for Overseas Pakistanis (NICOP) or Pakistani Origin Card (POC) are allowed to enter Pakistan. There are some additional arrangements on arrival – please see Pakistan government advice for relevant details.

Lockdown Details
Pakistani authorities have imposed restrictions on some public activities in Islamabad Capital Territory and parts of Punjab province due to rising cases of COVID-19 including a ban on indoor and outdoor dining, restrictions on commercial activities, educational institutes and gatherings. Restrictions may be lifted or re-imposed based on the levels of COVID-19 in the country.
There are mandatory standard operating procedures which must be followed in public spaces, including the use of face masks, temperature screening and social distancing. Across Pakistan, it is now mandatory to wear a face mask in public and not wearing one is punishable by a fine.
There are additional varying measures in force in each province including compulsory self-isolation for people who have COVID-19 symptoms, or people who have come into contact with others with COVID-19 symptoms. In some cases, authorities are locking down specific areas. Some provinces have introduced powers to fine or arrest anyone breaking the rules.

Sources
https://www.indiatoday.in/coronavirus-outbreak/story/uk-us-pakistan-new-zealand-japan-countries-put-india-on-international-travel-ban-list-as-second-virus-wave-surges-1793378-2021-04-21
Data Source: covidcontrols.co