This page was last updated on 23 February, 2021.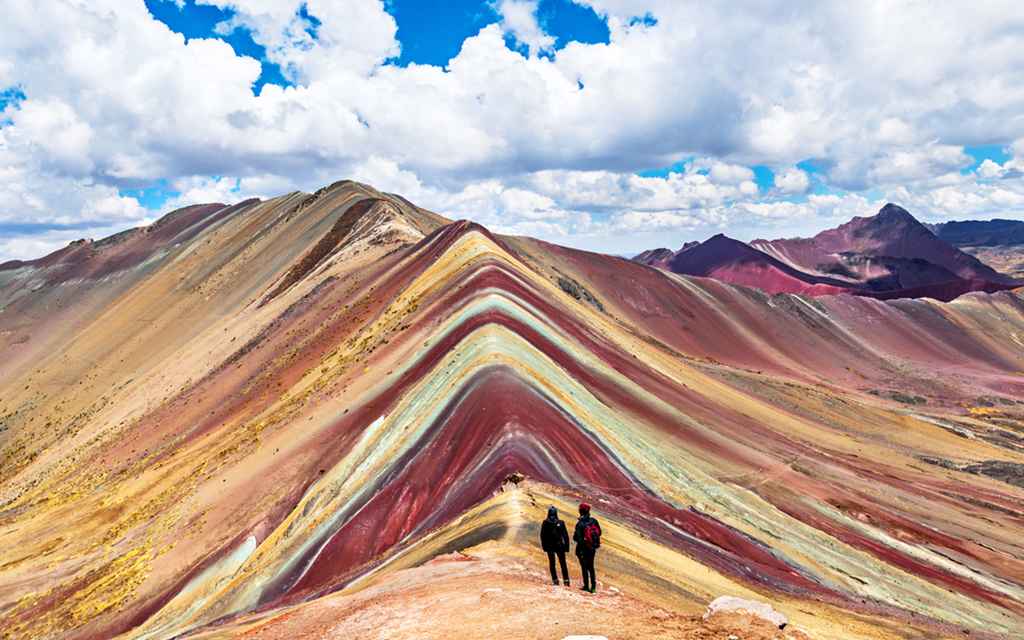 At a Glance
Travel Restrictions
Tourist Entry: Partially Allowed
Testing: Negative PCR test is required for all country.
Quarantine Required: Yes
Quarantine Details: Quarantined for 14 days is required for all countries.
Local Restrictions
Lockdown in Effect: Partial
Events: Partially Allowed
Transport: Operational with restrictions
Shopping: Essential only
Restaurants and Bars: Delivery only

Detailed Travel Advisory
Published 15.02.2021
1. Passengers who have been in the past 14 days in Albania, Andorra, Armenia, Austria, Azerbaijan, Belarus, Belgium, Bosnia and Herzegovina, Brazil, Bulgaria, Croatia, Cyprus, Czechia, Denmark, Estonia, Finland, France, Germany, Greece, Hungary, Iceland, Ireland (Rep.), Italy, Kosovo (Rep.), Latvia, Liechtenstein, Lithuania, Luxembourg, Malta, Moldova (Rep.), Monaco, Montenegro, Netherlands, North Macedonia (Rep.), Norway, Poland, Portugal, Romania, San Marino, Serbia, Slovakia, Slovenia, South Africa, Spain, Sweden, Switzerland, Ukraine, United Kingdom or Vatican City (Holy See) are not allowed to enter until 28 February 2021.
– This does not apply to nationals and residents of Peru.
2. Flights with a duration longer than 8 hours and flights from Brazil to Peru are suspended until 28 February 2021.
3. Passengers must have a medical certificate with a negative Coronavirus (COVID-19) RT-PCR test result issued at most 72 hours before departure from the first embarkation point; or
– an antigen test result; or
– an epidemiological medical discharge certificate.
– This does not apply to passengers younger than 12 years.
4. Passengers must complete an "Affidavit of Health and Geolocation Authorization" at http://e-notificacion.migraciones.gob.pe/dj-salud/ 72 hours before departure.
5. Passengers are subject to quarantine for 14 days.
6. Suspension of visa exemptions for nationals of Korea (Rep.) with a normal passport.
Detailed Tourist Information
All travelers arriving to Peru must quarantine for 14 days on arrival. This quarantine is mandatory for all foreigners, nationals or residents who enter Peru on or after January 4, 2021.
Travelers who planned to visit Peru for fewer than 14 days must complete the full quarantine and should contact their airlines to change their tickets. Travelers may complete the quarantine in their final destination outside of Lima if the connecting flight is within 24 hours of arrival in Peru.
Travelers may complete their quarantine in an Airbnb if they state the address in their affidavit and it is approved by Peruvian health officials on arrival.

Lockdown Details
On Tuesday, January 26, the President of Peru announced heightened restrictions through February 28, 2020. Under these new measures, all regions of Peru are categorized as High, Very High, or Extreme, with corresponding levels of restrictions. These ​designations are outlined below and will be in place from January 31 to February 14, 2021, when the Government of Peru is expected to reevaluate these categories and associated restrictions.
Extreme: Metropolitan Lima, Lima province, Callao, Ancash, Pasco, Huánuco, Junín, Huancavelica, Ica, Apurimac
Major provisions of the Extreme level include:
-24 hour curfew: individuals must remain at home but can leave the house for one hour by foot daily between 6:00 a.m. to 6:00 p.m.
-Private vehicles are prohibited all days of the week except for those vehicles ​conducting essential services with an official permit issued by the Government of Peru
-Only one family member at a time may go to the grocery store, bank, or pharmacy. These businesses operate at 40% capacity.
-Restaurants are closed to the public, but may operate for delivery orders until 6 p.m.
-Public spaces, including shopping centers, cinemas, tourist areas, places of worship, casinos, gyms, and clubs are closed to the public. Delivery is allowed until 6 p.m.
-Interprovincial air and land travel is prohibited, ​with exceptions for connecting flights for international departure.
Very High:Tumbes, Amazonas, Cajamarca, Ayacucho, Cusco, Puno, Arequipa, Moquegua, Tacna
-Major provisions of the Very High level include:
-Curfew from 8:00 p.m. to 4:00 a.m. daily
-Public spaces, including shopping centers, cinemas, places of worship, casinos, gyms, and clubs, operate at reduced capacity. Delivery is allowed.
-Tourist areas, including archeological sites, museums and cultural centers, are closed. Please check with your travel agency or tour group for more information.
-Interprovincial travel operates at 50% capacity.
-Private vehicles are prohibited on Saturdays and Sundays
High: Piura, Loreto, Lambayeque, La Libertad, San Martín, Ucayali, Madre de Dios
-Major provisions of the High level include:
-Curfew from 9:00 p.m. to 4:00 a.m. daily
-Public spaces including shopping centers, cinemas, tourist areas, places of worship, casinos, gyms, and clubs operate at reduced capacity. Delivery is allowed.
-Private vehicles are prohibited on Sundays

Sources
https://www.worldnomads.com/travel-safety/worldwide/worldwide-travel-alerts
Data Source: covidcontrols.co