The year 2022 is quickly coming to a close and it's time for us to cast our attention toward the new year, and more importantly, all the holidays we'll get to have by then.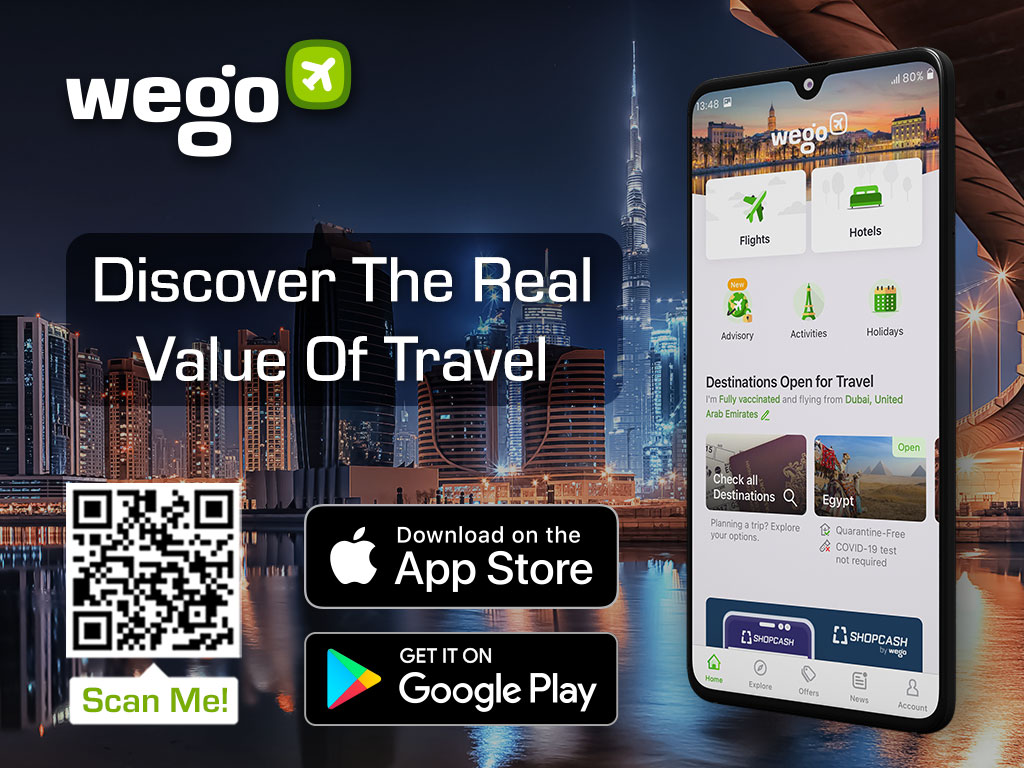 With Wego 2023 calendar for public holiday, we show you when to plan for longer breaks in the coming year. More long weekends and strategic leaves mean more trips to go on and experiences to discover!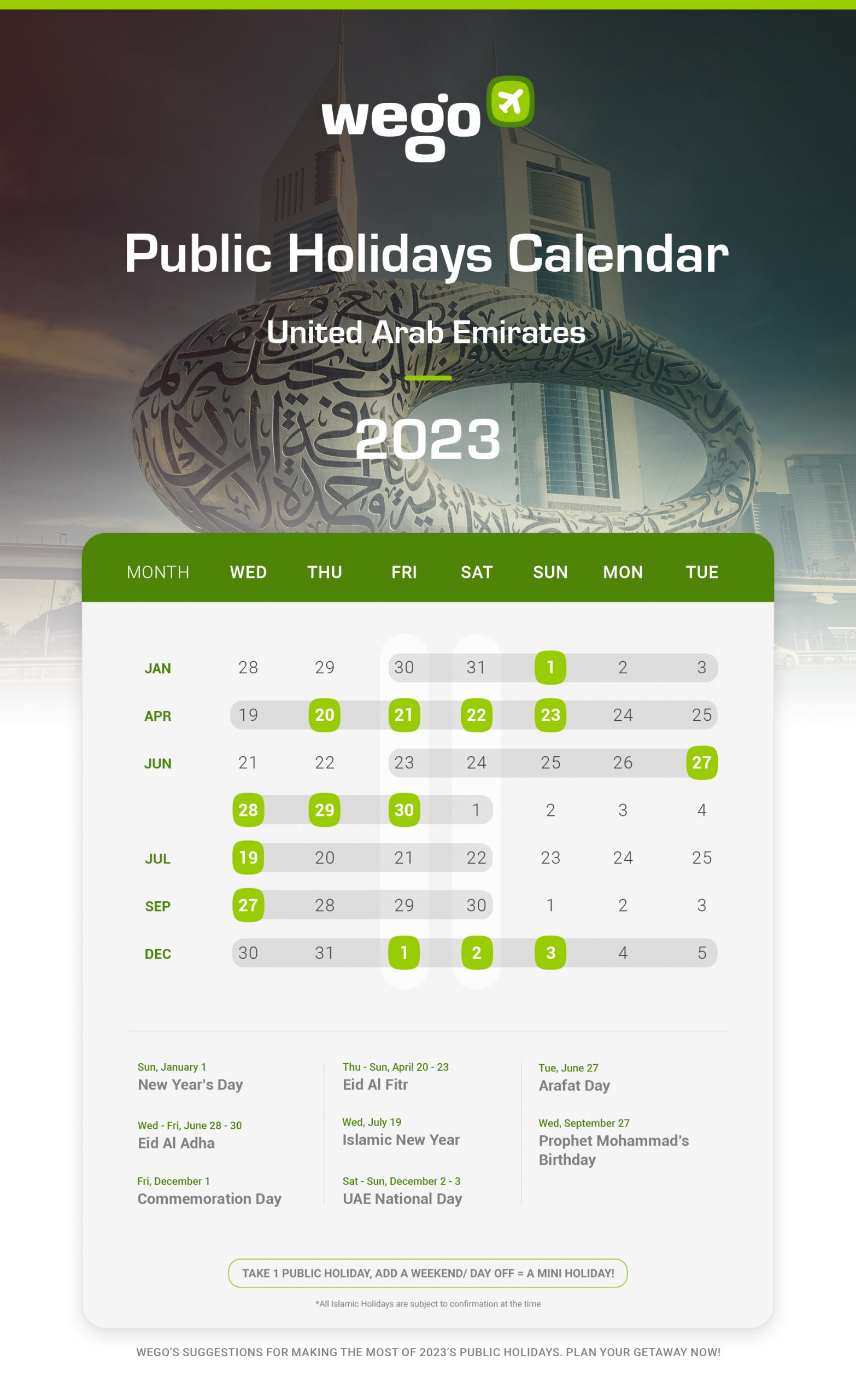 Eid Al Fitr (20 April – 23 April)
For the year 2023, Eid Al Fitr is expected to start on Thursday, 20 April. Eid holidays will be from Ramadan 29 until Shawwal 3 – based on the Islamic calendar. These dates will, however, be confirmed closer to the date based on moon-sighting.
Arafat Day and Eid al Adha (27 June – 30 June)
On Tuesday, 27 June, residents in the UAE are entitled to a four-day holiday as Arafat Day descends followed by a three-day Eid al Adha celebrations. Expect hotels, resorts, and theme parks to dish out special offers and discounts to make the most out of the celebrations.
Hijri New Year (19 July)
The Islamic (Hijri) New Year is all set to be celebrated in the UAE for the year 2023 on 19 July. In any case, the Hijri new year will afford residents that much-needed midweek day-off in July.
Prophet Muhammad's Birthday (27 September)
The birthday of the Prophet Muhammad will be observed as a holiday in the UAE. For the year 2023, the event will be celebrated on sundown on 26 September and will end on sundown on Wednesday, 27 September.
Commemoration Day and UAE National Day (1- 3 December)
As is customary, Commemoration Day will be celebrated on 1 December, and the UAE National Day will be celebrated on 2 and 3 December. This inevitably means another long weekend for the people of the UAE.
[Total: 325 Average: 4.5]