This page was last updated on 25 February, 2021.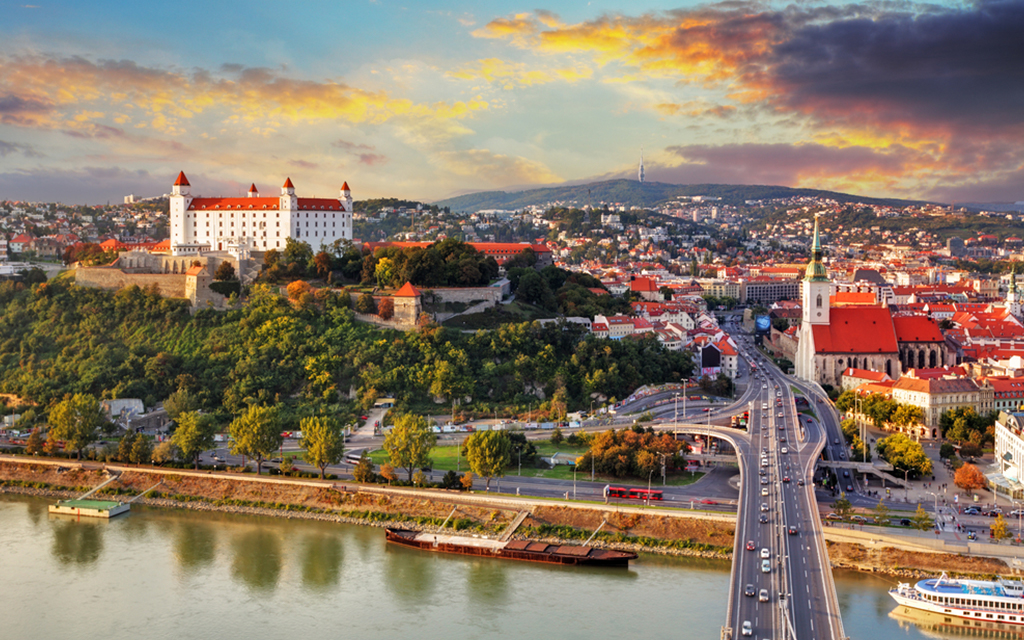 At a Glance
Travel Restrictions
Tourist Entry: Partially Allowed
Testing: PCR test required for some countries.
Quarantine Required: Yes
Quarantine Details: Quarantine for 14 days required for all countries.
Local Restrictions
Lockdown in Effect: Partial
Events: Partially Allowed
Transport: Operational
Shopping: Essential only
Restaurants and Bars: Delivery/Takeout only

Detailed Travel Advisory
Published 17.02.2021
1. Passengers must complete the 'Public Health Passenger' form before departure at https://www.mindop.sk/covid/
2. Passengers must register online before departure at https://korona.gov.sk/ehranica/#
3. Passengers could be subject to a Coronavirus (COVID-19) PCR test upon arrival or quarantine for 14 days; details can be found at https://www.mzv.sk/web/en/covid-19 or http://www.uvzsr.sk/ or https://korona.gov.sk/en/travelling-to-slovakia-and-covid19/
Detailed Tourist Information
Only travellers coming from the following countries can enter Slovakia without restrictions: Australia, China, New Zealand, Singapore, South Korea, Taiwan.
Starting from 17 February, all travellers entering Slovakia by land or air will need to quarantine upon arrival for a period of 14 days, which can be ended on day 8 of isolation at the earliest, if the traveller gets tested for COVID-19 and results negative.
Children under the age of 10 will have to stay in isolation as long as the other members of their common household are in quarantine.
Exceptions to the quarantine rule apply to commuters working in neighbouring countries, students, caregivers, people employed in the cultural sector, the media and the like, as well as employees of diplomatic missions and international organisations enjoying diplomatic immunity.
All above-stated groups are required to present a negative result of an antigenic or PCR test, not older than 7 days, each time they enter Slovakia.
All travellers are obliged to register at korona.gov.sk/ehranica before arriving in Slovakia. Air travellers must also fill in a Passenger Locator Form.

Lockdown Details
Events for more than six people are not permitted unless every participant provides a negative PCR test result no older than 12 hours. Weddings, christenings and funerals are exempt, but participants must follow social distancing and hygiene requirements.
Some professional sporting competitions may continue but without spectators.
Local public transport is running, but face masks are compulsory.
Hotels and guest houses are permitted to remain open, but may close or have reduced or cancelled services in order to comply with nationwide travel restrictions, social distancing and hygiene requirements. From 14th of December, hotels can only accept guests who have a negative covid test result no older than 72 hours. The same applies to ski lifts.
Restaurants, bars and cafés may only operate a takeaway service.
The number of people in shops is restricted and temperature checks will be carried out at the entrances. You must maintain a two-metre distance when queuing.
Supermarkets and chemists have reserved shopping hours between 9 am and 11 am for those over 65.
Facemasks must be worn outdoors in all built-up areas, such as towns and villages. The wearing of facemasks remains compulsory indoors, including on public transport and in shops. Masks are not required in the countryside if you are with others from the same household or can maintain a five-metre distance.
Sources
https://reopen.europa.eu/en/map/SVK
Data Source: covidcontrols.co