This page was last updated on 05 May, 2021.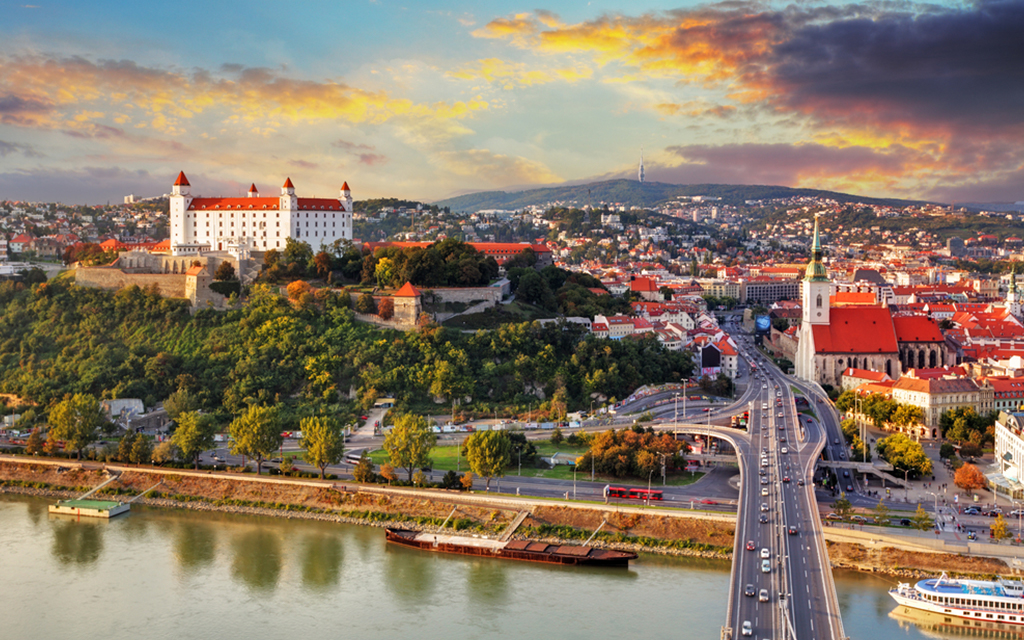 At a Glance
Travel Restrictions
Tourist Entry: Partially Allowed
Testing: PCR test required for some countries.
Quarantine Required: Yes
Quarantine Details: Quarantine for 14 days required for all countries.
Local Restrictions
Lockdown in Effect: Partial
Events: Partially Allowed
Transport: Operational
Shopping: Open
Restaurants and Bars: Open with restrictions

Detailed Travel Advisory
Published 25.03.2021
1. Passengers must complete the 'Public Health Passenger' form before departure at https://www.mindop.sk/covid/
2. Passengers must register online before departure at https://korona.gov.sk/ehranica/
3. Passengers could be subject to quarantine for up to 14 days; details can be found at https://korona.gov.sk/en/travelling-to-slovakia-and-covid19/ and https://www.mzv.sk/web/en/covid-19 .
Detailed Tourist Information
Only travellers coming from the following countries can enter Slovakia without restrictions: Australia, China, New Zealand, Singapore, South Korea, Taiwan.
Starting from 17 February, all travellers entering Slovakia by land or air will need to quarantine upon arrival for a period of 14 days, which can be ended on day 8 of isolation at the earliest, if the traveller gets tested for COVID-19 and results negative.
Children under the age of 10 will have to stay in isolation as long as the other members of their common household are in quarantine.
Exceptions to the quarantine rule apply to commuters working in neighbouring countries, students, caregivers, people employed in the cultural sector, the media and the like, as well as employees of diplomatic missions and international organisations enjoying diplomatic immunity.
All above-stated groups are required to present a negative result of an antigenic or PCR test, not older than 7 days, each time they enter Slovakia.
All travellers are obliged to register at korona.gov.sk/ehranica before arriving in Slovakia. Air travellers must also fill in a Passenger Locator Form.
Travellers vaccinated against COVID-19 may be able to shorten their self-isolation after arrival.

Lockdown Details
A curfew from 21:00 to 01:00 is in effect
Face masks in outdoor and indoor public spaces are mandatory unless a safety distance of 5 metres from each other can be kept. Some exceptions may apply.
Physical distancing is required as follows: 2 metres of distance in queues and 2 metres between tables in restaurants.
Gatherings of maximum 6 people are allowed.
Mass and sport events are forbidden. Exceptions to these prohibitions are one-off mass events, where all participants are required to have a negative RT-PCR test for Covid-19 not older than 12 hours from the beginning of the event, and which will be reported to the locally competent regional public health office no later than 48 hours. Hygiene and social distancing measures must be in place, i.e.:
-mandatory wearing of a face-mask or similar means;
-prohibition to serve food and drinks for indoor events;
-a dispenser for alcoholic hand disinfection must be available at the entrance;
-frequent disinfection of contact surfaces must be performed;
-ensure sufficient ventilation of the premises;
-a 2-metres safety distance has to be maintained, with few exceptions (for example for members of the same household, athletes and artists performing their profession, etc.).
From 19 April, church services are allowed, with a maximum of one person per 15 square metres and a negative test result no older than 7 days.
Non-essential (other than medicine and food) shops are open with limitation.
-Maximum 1 customer per 15 m2 is allowed. Customers must show a negative Covid test result no older than 7 days
From 19 April, hotels are open for people from one household or a maximum of two adults per room, and a negative test result no older than 7 days. Restaurants in hotels will remain closed.
From 26 April, outdoor areas of bars and restaurants are open.
From 19 April, museums are open for visitors with a negative test result no older than 7 days, with one person per 15 square metres. Libraries are open with a limit of 6 people.
Swimming pools and fitness centres are open, with a maximum occupancy of 6 people (a negative test result no older than 7 days is required).
From 19 April, zoos and botanical gardens will reopen for individual excursions and visitors with a negative test result no older than 7 days, with one person per 15 square metres.
Sources
https://reopen.europa.eu/en/map/SVK
Data Source: covidcontrols.co