This page was last updated on 27 October, 2021.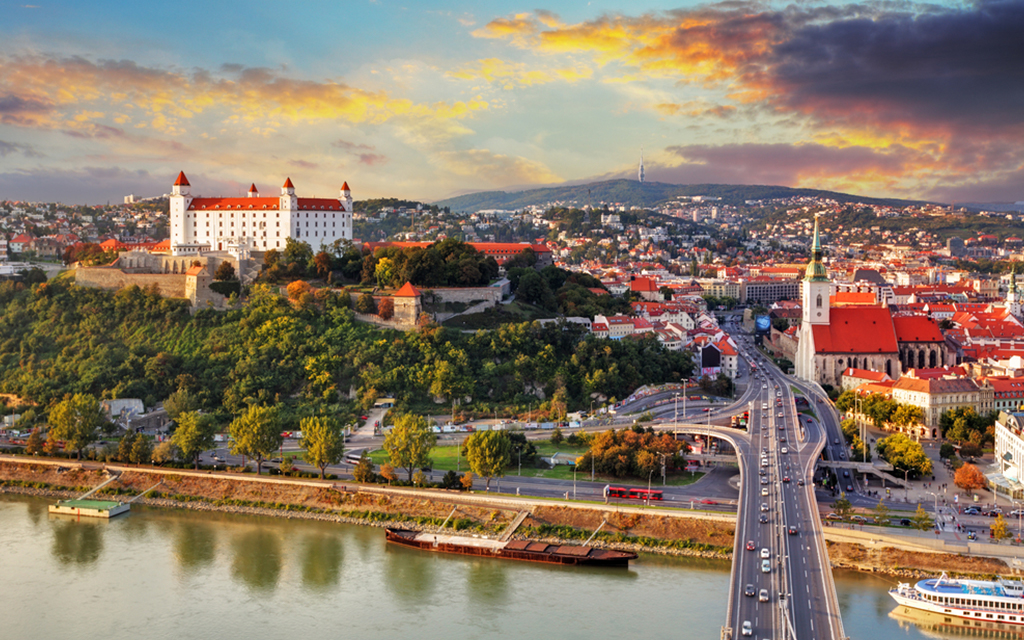 At a Glance
Travel Restrictions
Entry For Vaccinated Travelers: Allowed
Vaccination Requirements: Fully vaccinated people who have received both doses of a two-series vaccine (or a single dose of a one-series vaccine) are considered as low risk. Such persons do not require to enter quarantine or self-isolation measures when entering Slovakia. They are now free from any obligations of RT-PCR or antigen testing.
Definition of fully vaccinated persons:
-Vaccines with a two-dose schedule: 14 days after the administration (day 15) of the second dose, valid for 1 year;
-Vaccines with a single dose schedule: 21 days after the administration (day 22) of the vaccine, valid for 1 year;
-People who have had COVID-19: 14 days after receiving the first dose of the vaccine if it was given within 180 days after having COVID-19, valid for 1 year.
-Vaccines with a single dose or two-dose schedule: immediately after the administration of the first dose of vaccine – temporarily till 9 August 2021
Tourist Entry: Allowed
Testing: PCR test required for some countries.
Quarantine Required: Yes
Quarantine Details: Quarantine for 14 days required for all countries.
Local Restrictions
Lockdown in Effect: Partial
Events: Partially Allowed
Transport: Operational
Shopping: Open
Restaurants and Bars: Open with restrictions

Detailed Travel Advisory
Published 13.09.2021
1. Passengers must complete the 'Public Health Passenger' form before arrival. The form can be obtained at https://www.mindop.sk/covid/
2. Passengers must register online before arrival at https://korona.gov.sk/ehranica/
3. Passengers must have a negative COVID-19 RT-PCR test taken at most 72 hours before arrival.
– This does not apply to:
– passengers younger than 12 years;
– passengers arriving from Albania, Andorra, Armenia, Australia, Austria, Azerbaijan, Belarus, Belgium, Bosnia and Herzegovina, Bulgaria, Canada, China (People's Rep.), Chinese Taipei, Croatia, Cuba, Cyprus, Czechia, Denmark, Estonia, Finland, France, Georgia, Germany, Greece, Hong Kong (SAR China), Hungary, Iceland, Ireland (Rep.), Israel, Italy, Japan, Jordan, Korea (Rep.), Kosovo (Rep.), Latvia, Lebanon, Liechtenstein, Lithuania, Luxembourg, Macao (SAR China), Malta, Mexico, Moldova (Rep.), Monaco, Montenegro, Netherlands, New Zealand, North Macedonia (Rep.), Norway, Poland, Portugal, Romania, San Marino, Serbia, Singapore, Slovenia, Spain, Sweden, Switzerland, Turkey, USA, Ukraine or Vatican City (Holy See).
4. Passengers could be subject to quarantine for up to 14 days. Details can be found at https://tinyurl.com/22j8k3xp
Detailed Tourist Information
As of July 16, fully vaccinated travellers, who can prove their vaccination status by providing an authorised medical document (vaccination certificate) are allowed to enter Slovakia.
Vaccinated travellers that are allowed to enter the country without undergoing quarantine requirements include the following countries:
Albania
Andorra
Armenia
Australia
Azerbaijan
Belarus
Belgium
Bosnia and Herzegovina
Bulgaria
Montenegro
China
Czech Republic
Croatia
Cyprus
Denmark
Estonia
Finland
France
Greece
Georgia
The Netherlands
Hong Kong
Ireland
Iceland
Israel
Japan
Jordan
Canada
South Korea
Kosovo
Cuba
Lebanon
Liechtenstein
Lithuania
Latvia
Luxembourg
Macau
Hungary
Malta
Moldova
Monaco
Germany
Norway
New Zealand
Poland
Portugal
Austria
Romania
San Marino
North Macedonia
Singapore
Slovenia
Spain
United States of America
Mexico
Serbia
Switzerland
Vatican City
Sweden
Taiwan
Italy
Turkey
Ukraine
To be recognised as a fully vaccinated traveller, one of the following criteria must be met:
1. At least 14 days must but no more than 12 months must have passed since the person received the final dose of the COVID vaccine
2. At least 21 days but no more than 12 months have passed since the person has received the first shot of a single dose COVID vaccine
3. At least 14 days but no more than 12 months have passed since the person was inoculated with the first shot of the COVID vaccine if the first shot of COVID vaccine was given 180 days after recovering from the virus
However, for unvaccinated travellers or for those that cannot provide a vaccination certificate issued in English, Slovak or Czech, a 14-day quarantine requirement applies, with the possibility of ending the quarantine time on the fifth day the earliest by getting tested with a PCR test for COVID-19.
Travellers over 12 years old arriving from countries that are not mentioned above, must submit a negative PCR test taken within 72 hours of departure.
Lockdown Details
The measures and restrictions in a given district may change according to the local epidemiological situation, as set out in a framework known as the "Covid Automat".
Each district of Slovakia is evaluated every week according to its epidemiologic situation, and it is colour-classified according to the conditions set out in the Covid Automat (https://korona.gov.sk/covid-automat-na-slovensku/)
Face masks in outdoor and indoor public spaces are mandatory unless a safety distance of 5 metres from each other can be kept. Some exceptions may apply.
Physical distancing is required as follows: 2 metres of distance in queues and 2 metres between tables in restaurants.
Mass gatherings are allowed in all districts with different capacity restrictions indoors and outdoors.
Maximum 1 customer per 15 m2 is allowed. Customers must show a negative Covid test result no older than 7 days.
Outdoor areas of bars and restaurants are open.

Sources
https://reopen.europa.eu/en/map/SVK
Data Source: covidcontrols.co