This page was last updated on 07 May, 2021.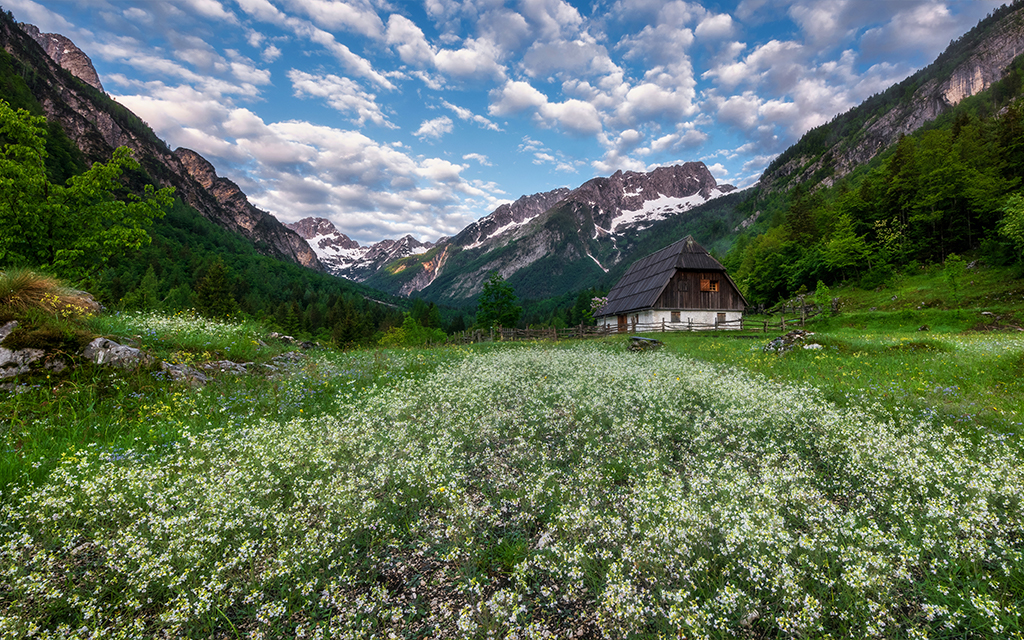 At a Glance
Travel Restrictions
Tourist Entry: Partially Allowed
Testing: Health screening might be required
Quarantine Required: Depends
Quarantine Details: Quarantined for 10 days required for some countries.
Local Restrictions
Lockdown in Effect: Yes
Events: Banned
Transport: Operational with restrictions
Shopping: Open
Restaurants and Bars: Delivery/Takeout only

Detailed Travel Advisory
Published 04.05.2021
Passengers without a negative COVID-19 PCR test taken at most 48 hours before arrival could be subject to quarantine for 10 days; details can be found at https://www.gov.si/en/topics/coronavirus-disease-covid-19/border-crossing/ .
-This does not apply to:
-passengers with a positive COVID-19 RAT or PCR test result issued at least 11 days and at most 6 months before arrival;
-passengers with a COVID-19 recovery certificate. The passenger must have tested positive at most 6 months before arrival;
-passengers with a COVID-19 vaccination certificate stating that they received:
– the first vaccine dose of AstraZeneca (Vaxzevria) or Covishield at least 21 days before arrival; or
– the Janssen vaccine at least 14 days before arrival; or
– the second vaccine dose of Pfizer-BioNTech at least 7 days before arrival; or
– the second vaccine dose of Moderna, Sputnik V, Sinovac or Sinopharm at least 14 days before arrival.
Detailed Tourist Information
Slovenia has opened its borders to many of its European neighbours and some countries outside the EU with no need for quarantine. The list of countries fluctuates as the situation in individual countries improves or deteriorates.
There is no quarantine required for people coming from countries on Slovenia's "green" list.
For people coming from countries on the "yellow" and "red" lists, the mandatory quarantine period has been reduced to 10 days.
Health checks are being conducted at all borders.
International air traffic to the Ljubljana Airport is now permitted. International flights to smaller airports will remain prohibited for the time being.
People with a negative PCR test and people vaccinated against COVID-19 are allowed to enter Slovenia without having to stay in mandatory quarantine.
For all current travel restrictions see the government website.
Travelers should note that the government has implemented a restriction of movement between municipalities, unless the Ordinance stipulates otherwise (there are exceptions for work, emergencies, etc). There is no date announced for this to end.

Lockdown Details
Movement of people on the entire territory of the Republic of Slovenia is prohibited between 22:00 and 5:00. Several exceptions exist.
Restaurants, bars and cafés are closed, but pick up/delivery is permitted. The ban does not apply to catering activities in accommodation where catering activities may be carried out between 06.00 and 22.30, but only to guests staying in accommodation establishments.
Masks or other forms of protection covering mouth and nose are mandatory (from age 6 and over):
-in all closed public spaces,
-on public transport,
-in open public spaces or outside and in personal vehicles.
Weddings and celebrations are prohibited. Gatherings are restricted to close family members or members of the same household.
Non-essential (other than medicine and food) shops are OPEN WITH LIMITATIONS.
In order to operate, weekly (negative) testing is required for employees of certain shops and actvities. For example, this applies to shops that mostly sell groceries, personal hygiene and cleaning supplies, shops selling medical and orthopedic devices, shops specialised in selling products for children, animal grooming services, and shops with an area of up to 400 m2, regardless of the type of goods. Exceptions are pharmacies, petrol stations, financial services, postal services and delivery services. Employees that are fully vaccinated are exempt from mandatory testing.
Sources
https://reopen.europa.eu/en/map/SVN/7002
Data Source: covidcontrols.co