This page was last updated on 16 December, 2021.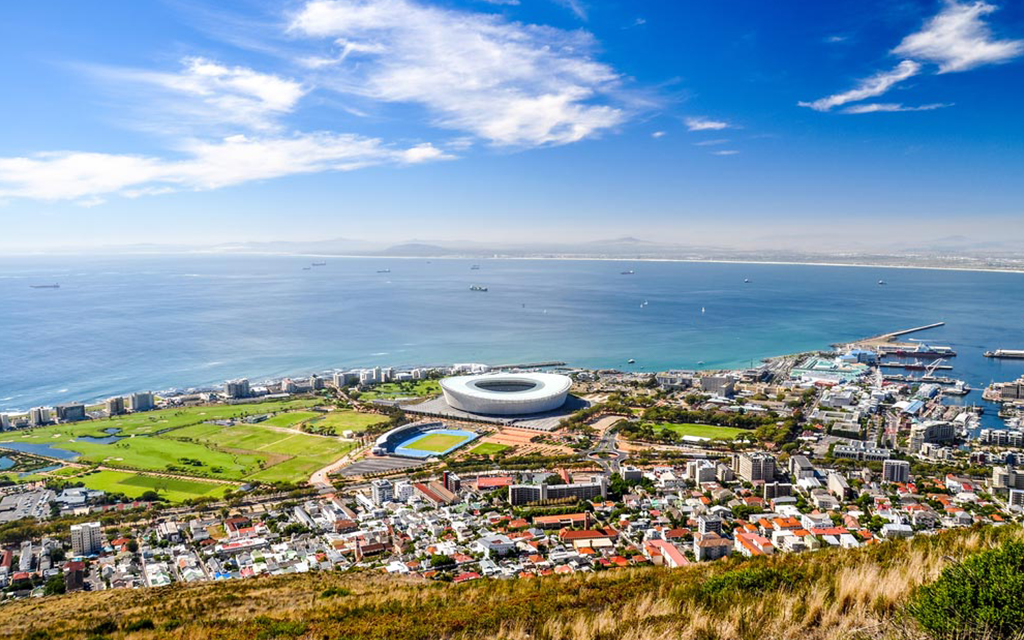 At a Glance
Travel Restrictions
Entry For Vaccinated Travelers: Partially Allowed
Vaccination Requirements: Because of the current situation in South Africa, even fully vaccinated travelers may be at risk for getting and spreading COVID-19 variants.
Travelers should follow recommendations or requirements in South Africa, including wearing a mask and staying 6 feet apart from others.
Level 4 Travel Health Notices may be determined by level of COVID-19 in the destination or other special considerations.
Tourist Entry: Partially Allowed
Testing: Negative PCR test is required for all countries.
Quarantine Required: Depends
Quarantine Details: Anyone arriving to South Africa might be required to self-quarantine, depending on screening results.
Local Restrictions
Lockdown in Effect: Partial
Events: Partially Allowed
Transport: Operational with restrictions
Shopping: Open
Restaurants and Bars: Open with restrictions

Detailed Travel Advisory
Published 12.11.2021
1. Passengers can only land at Cape Town (CPT), Durban (DUR), Nelspruit (MQP) or Johannesburg: Lanseria International (HLA) and Tambo International (JNB).
2. Passengers entering or transiting through South Africa must have a negative COVID-19 PCR test result issued at most 72 hours before departure from the first embarkation point.
– This does not apply to:
– passengers younger than 5 years;
– passengers with a positive COVID-19 PCR test result issued at most 72 hours before arrival. They must have the original positive COVID-19 PCR test result and a letter issued by a medical practitioner showing they are fit to fly and have completed a 10 day isolation period.
3. Passengers must complete a "Traveller Health Questionnaire" upon arrival.
4. Passengers and airline crew are subject to medical screening.
5. Airline crew could be subject to a COVID-19 test upon arrival.
6. Visa exemptions for nationals of France, Germany, Italy, Korea (Rep.), Portugal, Singapore, Spain, USA, for passengers with a Hong Kong (SAR China) passport and for passengers with a British normal passport with nationality "British Citizen", have been reinstated.
7. More COVID-19 related information can be found at https://www.gov.za/Coronavirus/travel
Detailed Tourist Information
Flights to South Africa has resumed from all countries, and land borders are open.
Persons entering South Africa must provide a paper copy of a negative a COVID-19 test result taken no more than 72 hours before departure for the country; those failing to do so will be tested on arrival at their own expense. Individuals that test positive are subject to quarantine.
All arrivals must complete a registration form (https://sa-covid-19-travel.info/) before traveling.

Lockdown Details
The South African authorities have published COVID-19 guidelines and advice and have introduced a number of measures to limit the spread of the virus. Failure to comply could result in a fine or arrest.
President Cyril Ramaphosa announced that the country will remain at Lockdown Level 1.
Here are the Level 1 restrictions:
The curfew is from midnight to 4am
The wearing of masks (covering your nose and mouth) in public is still mandatory, and failure to wear a mask when required remains a criminal offence.
Public places such as restaurants, bars and fitness centers will need to close by 11pm to allow their employees to travel home before the start of the curfew.
The sale of alcohol is permitted according to the regular license conditions, but may not be sold during curfew hours.
Alcohol consumption remains prohibited in public spaces.
Gatherings: No more than 750 people may gather indoors and no more than 2000 people may gather outdoors. Where the venue is too small to accommodate these numbers with appropriate social distancing, then no more than 50% of the capacity of the venue may be used.
Safety protocols must be observed at gatherings, including maintaining a social distance of 1.5 meters between people.
Funerals are restricted to a maximum of 100 people. There is a 2-hour limit on funeral services. Night vigils and post-funeral gatherings will not be allowed.
Sanitise /wash your hands with soap regularly, social distance 1.5 meters from others.
Avoid crowded or closed spaces.
Public transportation in South Africa is operating.
Non-essential businesses and attractions in South Africa are open until 23:00, with capacity limitations and health protocols in place.
Large gatherings are banned.
Wearing face masks is required in public places and on public transportation.

Sources
https://www.dfa.ie/travel/travel-advice/a-z-list-of-countries/south-africa/
Data Source: covidcontrols.co