This page was last updated on 25 February, 2021.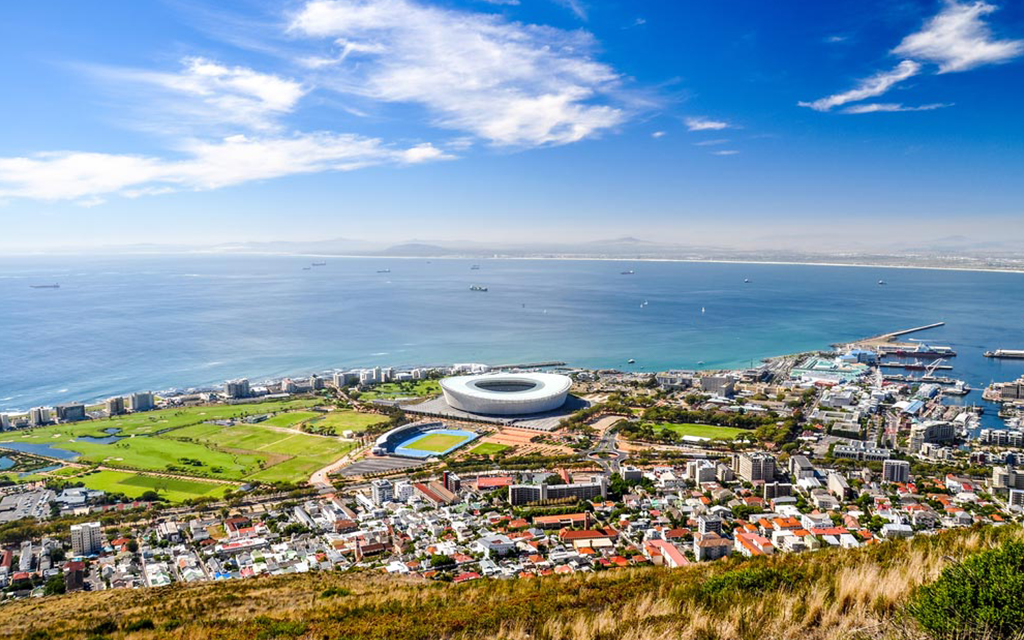 At a Glance
Travel Restrictions
Tourist Entry: Partially Allowed
Testing: A health screening and negative PCR test is required for all countries.
Quarantine Required: Depends
Quarantine Details: Anyone arriving to South Africa might be required to self-quarantine, depending on screening results.
Local Restrictions
Lockdown in Effect: Partial
Events: Partially Allowed
Transport: Operational with restrictions
Shopping: Essential only
Restaurants and Bars: Delivery/Takeout only

Detailed Travel Advisory
Published 18.12.2020
1. Passengers can only land at Cape Town (CPT), Durban (DUR) or Johannesburg (JNB).
2. Passengers entering or transiting through South Africa must have a medical certificate with a negative Coronavirus (COVID-19) PCR test result issued at most 72 hours before departure from the first embarkation point.
– This does not apply to passengers younger than 5 years.
3. A completed "Traveller Health Questionnaire" must be submitted on https://sa-covid-19-travel.info/ at most 2 days before departure.
4. Passengers and airline crew are subject to medical screening.
5. Airline crew could be subject to Coronavirus (COVID-19) test upon arrival.
6. Visa exemptions for nationals of France, Germany, Italy, Korea (Rep.), Portugal, Singapore, Spain, USA, for passengers with a Hong Kong (SAR China) passport and for passengers with a British normal passport with nationality "British Citizen", has been reinstated.
7. More Coronavirus (COVID-19) related information can be found at https://www.gov.za/Coronavirus/travel .
Detailed Tourist Information
Authorities in South Africa have announced the reopening of 20 land borders across the country as of Feb. 15 after being partially closed from Jan. 11 due to the increasing number of coronavirus disease (COVID-19) cases. The remaining 33 land entry points will remain closed until further notice. The National State of Disaster remains in place through to at least March 15. Authorities will open the following entry points for travelers:
Botswana: Kopfontein, Groblersbridge, Skilpadshek, and Ramathbama
Lesotho: Maserubridge, Ficksburg, Van Rooyensgate, Qachasneck, Caledonspoort, and Sanipass
eSwatini: Oshoek, Golela, Jeppes Reef, Mananga, and Mahamba
Namibia: Nakop and Vioolsdrift
Mozambique: Lebombo and Kosibay
Zimbabwe: Beitbridge
Those traveling into South Africa via these entry points will need to comply with new regulations, including presenting a negative COVID-19 test taken no longer than 72 hours before entry, social distancing, and sanitization methods. Those who fail to provide a negative COVID-19 test will need to self-isolate for 10 days at their own costs. Those who fail to provide proof of a legitimate COVID-19 test certificate that has been recognized by the WHO will be banned from entering the country for five years. Additionally, trucks transporting cargo will be allowed to wait at borders so long as the queue does not exceed 700 meters. Overflow trucks will be diverted to rest stops once this has been reached, in order to prevent overcrowding and the spread of COVID-19.
International Travel RestrictionsAdditionally, as of Feb. 15, South African authorities are maintaining various international travel restrictions:
Three international airports are open for the entry and departure of foreign travelers, namely O.R. Tambo (JNB), Cape Town International (CPT), and King Shaka International Airport (DUR).
Small passenger craft maritime travel is permitted; however, the government continues to ban all cruise ships from docking.
Those entering South Africa will be required to provide a negative COVID-19 test taken no longer than 72 hours before arrival in the country.
Business travelers providing services between countries belonging to the Southern African Development Community (SADC) are permitted multiple entries, provided that a negative PCR test is presented and taken no longer than 72 hours before departure. This certificate is valid for 14 days.
Transiting in South Africa to a third country is permitted, provided a negative PCR test taken no longer than 72 hours before arrival is presented. If a negative PCR test is not shown, travelers may need to quarantine at a government facility at their costs.
All travelers will undergo screening upon arrival. Those showing symptoms of COVID-19 will be required to take a test. Travelers who test positive will be subject to mandatory quarantine for up to 10 days at a designated facility. Authorities also require travelers to show proof of accommodation should they need to self-quarantine when they arrive in the country.
Travelers departing South Africa will be subject to screening. Those found to have had COVID-19 may be subject to further testing. The test outcome will determine whether or not the person may depart the country, as determined by the Director-General of Health or a delegated person. Travelers testing positive will need to self-isolate; this may take place at one's private residence.

Lockdown Details
Under the eased Level 3 measures, the following nationwide restrictions are in place:
Faith-based gatherings are permitted; however, they must adhere to a 50-person capacity for indoor meetings and a 100-person capacity for outdoor groups.
A daily curfew between 2300-0400 is in place.
Public spaces, including beaches and parks, are permitted to reopen as long as health protocols are adhered to.
Cinemas, museums, theatres, and other indoor recreational activities are permitted to reopen.
Alcohol sales are permitted, with off-sites sales allowed Monday-Thursday 1000-1800. On-site sales at places such as restaurants are permitted throughout the week 1000-2200.
Nonessential establishments, including shops, restaurants, bars, and all cultural venues, must close at 2200.
Funerals are limited to 50 people.
All night-vigils remain prohibited.
No social gatherings of any kind are permitted to take place.
Sport, political, and other gatherings remain prohibited until further notice.
The wearing of protective facemasks in public remains compulsory.

Sources
https://www.worldnomads.com/travel-safety/southern-africa/south-africa/latest-south-africa-travel-warnings-alerts
Data Source: covidcontrols.co