This page was last updated on 21 July, 2021.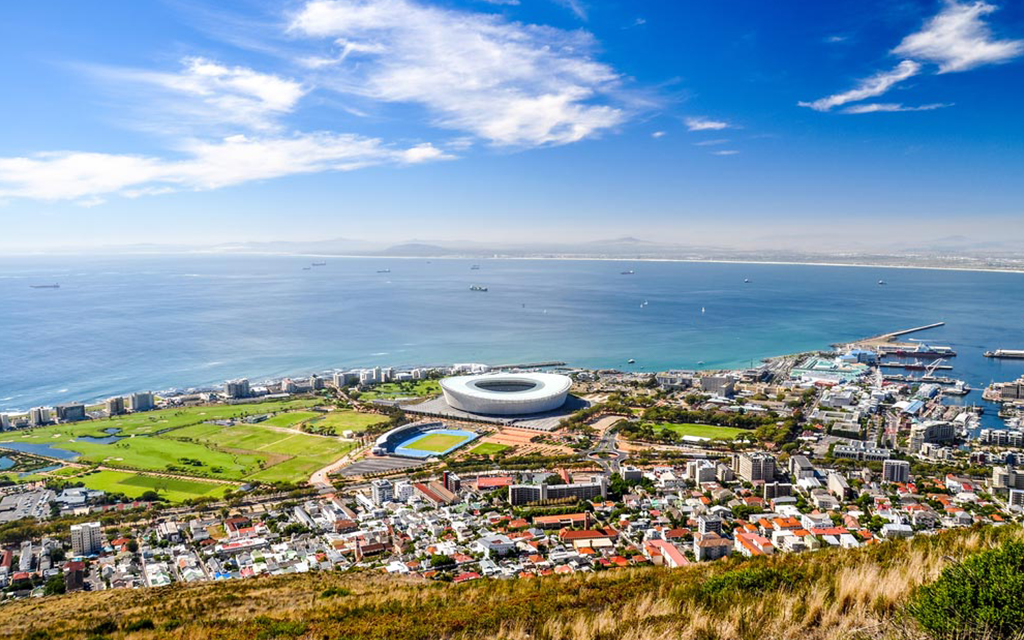 At a Glance
Travel Restrictions
Tourist Entry: Partially Allowed
Testing: A health screening and negative PCR test is required for all countries.
Quarantine Required: Depends
Quarantine Details: Anyone arriving to South Africa might be required to self-quarantine, depending on screening results.
Local Restrictions
Lockdown in Effect: Partial
Events: Partially Allowed
Transport: Operational with restrictions
Shopping: Open
Restaurants and Bars: Open with restrictions

Detailed Travel Advisory
Published 06.07.2021
1. Passengers can only land at Cape Town (CPT), Durban (DUR), Nelspruit (MQP) or Johannesburg: Lanseria International (HLA) and Tambo International (JNB).
2. Passengers entering or transiting through South Africa must have a negative COVID-19 PCR test result issued at most 72 hours before departure from the first embarkation point.
– This does not apply to passengers younger than 5 years.
3. Passengers must complete a "Traveller Health Questionnaire" upon arrival.
4. Passengers and airline crew are subject to medical screening.
5. Airline crew could be subject to a COVID-19 test upon arrival.
6. Visa exemptions for nationals of France, Germany, Italy, Korea (Rep.), Portugal, Singapore, Spain, USA, for passengers with a Hong Kong (SAR China) passport and for passengers with a British normal passport with nationality "British Citizen", have been reinstated.
7. More COVID-19 related information can be found at https://www.gov.za/Coronavirus/travel
Detailed Tourist Information
Strict health protocols are in place for international travellers to South Africa. You will need to produce a paper copy of a negative PCR (polymerase chain reaction) COVID-19 test to border officials upon arrival in South Africa. The test must have taken place no more than 72 hours before your departure. It should be conducted by a certified medical practitioner, and should have the name and signature of the practitioner who conducted the test.

Lockdown Details
South African now on adjusted alert level 4
The current restrictions are in place for the next 14 days and will be reassessed on Sunday, 11 June 2021.
Curfew hours are from 9pm – 4am. All non-essential establishments should close by 8pm.
The sale of alcohol for on-site and off-site consumption is not allowed.
Travel in and out of Gauteng is not allowed for leisure purposes. Find out more below.
All indoor and outdoor gatherings are prohibited.
Funerals and cremations are allowed, but all social distancing and health protocols must be followed and attendance may not exceed 50 people.
Night vigils or other gatherings happening before or after funerals are not permitted.
Public spaces like beaches and parks are open, but gatherings are not allowed.
Sit-down dining is not allowed. Restaurants will only be able to sell food for take-away or delivery.
Visits to old-age homes or care centres and other congregated settings will be restricted.
Schools will start closing for winter holidays Wednesday, 30 June and will need to officially close by Friday end of the week.
Wearing a mask is compulsory when in public spaces. Not wearing a mask in public could get you a fine or in jail.
Night clubs will remain closed.

Sources
https://www.worldnomads.com/travel-safety/southern-africa/south-africa/latest-south-africa-travel-warnings-alerts
Data Source: covidcontrols.co