This page was last updated on 21 July, 2021.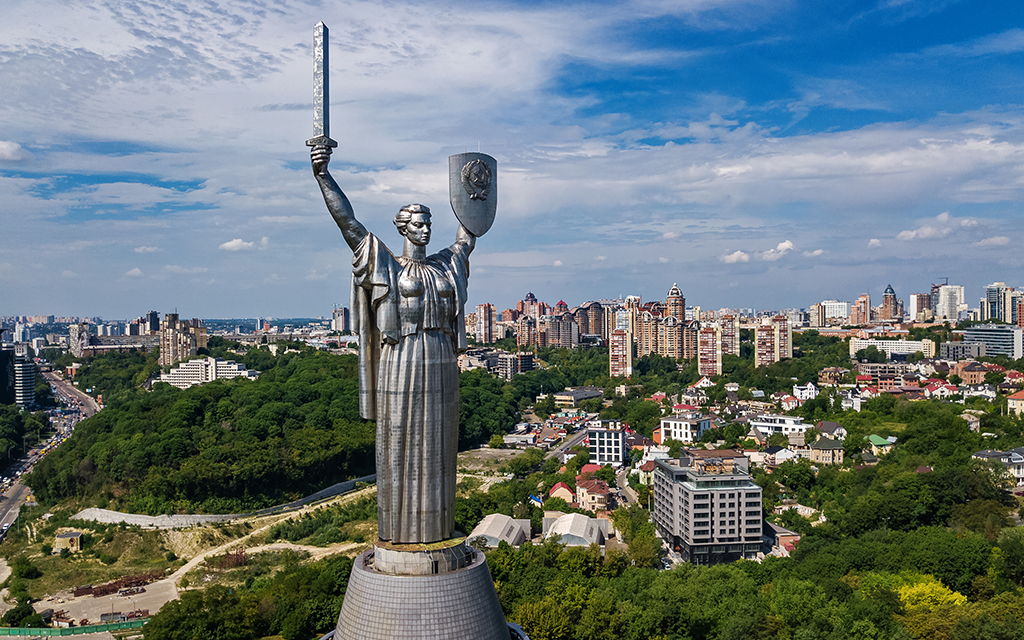 At a Glance
Travel Restrictions
Entry For Vaccinated Travelers: Allowed
Vaccination Requirements: Fully vaccinated travelers can enter Ukraine without negative PCR test.
Tourist Entry: Allowed
Testing: Negative PCR test is required for some countries.
Quarantine Required: Yes
Quarantine Details: Self-solation for 14 days required for all countries.
Local Restrictions
Lockdown in Effect: Partial
Events: Partially Allowed
Transport: Operational with restrictions
Shopping: Open
Restaurants and Bars: Open with restrictions

Detailed Travel Advisory
Published 12.07.2021
1. Passengers must have:
– a negative COVID-19 antigen rapid test or a PCR test issued at most 72 hours before arrival; or
– a COVID-19 vaccination certificate showing that they were fully vaccinated with AstraZeneca (Vaxzevria), Janssen, Moderna, Pfizer-BioNTech, Sinopharm or Sinovac.
This does not apply to:
– nationals and permanent residents of Ukraine;
– passengers younger than 12 years;
– passengers with a diplomatic passport;
– merchant seamen;
– NATO military personnel.
2. Passengers must have insurance to cover medical expenses in Ukraine.
– This does not apply to:
– nationals of Ukraine permanent residents of Ukraine;
– passengers with a diplomatic passport;
– merchant seamen;
– NATO military personnel.
3. Passengers arriving from India, Portugal, Russian Fed. or United Kingdom are subject to a COVID-19 rapid antigen test upon arrival.
4. Passengers arriving from or who have stayed at least seven days in the past 14 days in India, Portugal, Russian Fed. or United Kingdom could be subject to self-isolation.
5. Nationals and residents of Ukraine with a COVID-19 positive result are subject to quarantine.
Detailed Tourist Information
Resolution of the Cabinet of Ministers of Ukraine of June 2, 2021 № 583 amended the resolution of the Cabinet of Ministers of Ukraine of December 9, 2020 № 1236.
All foreign citizens, without exception, regardless of the country of arrival to enter Ukraine must have a policy (certificate) of insurance issued by an insurance company registered in Ukraine or a foreign insurance company that has a representative office in Ukraine or a contractual relationship with an insurance company – a partner on the territory of Ukraine (assistance), and covers the costs related to the treatment of COVID-19, observation, and is valid for the entire period of stay in Ukraine.
And also have one of the following documents:
• a document confirming the receipt of a full course of vaccination against COVID-19 with vaccines included by WHO in the list of approved for use in emergency situations: Pfizer/BioNTech, Johnson & Johnson's Janssen, AstraZeneca/Covishield (India), AstraZeneca/SKBio (South Korea), Moderna, Sinopharm, CoronaVac (Sinovac); or
• a rapid test for the SARS-CoV-2 antigen (RAT) that was done no more than 72 hours before entry; or
• a certificate of a negative PCR test result done no more than 72 hours before the entry.
Children under 12 do not need a test and / or a vaccination certificate.
For foreign citizens, there is no possibility to do the PCR test in Ukraine or self-isolate. In the absence of a test / vaccination and/or insurance policy the border crossing for entry or transit will be denied.
The results of a negative PCR test for COVID-19 and an insurance policy are not required from transfer passengers who do not leave the airport transit zone and do not cross the border of Ukraine (unless otherwise provided by the requirements of the country that is the final point of their route).
The insurance policy, which was purchased through the portal, can be transferred for the required period for the tourist. The procedure for changing dates can be carried out several times.

Lockdown Details
Stores, pharmacies, petrol stations and banks
-Operation is restored. Visitors are to wear masks at all times on the premises.
Public transport
-All passengers are to wear masks. The number of passengers in the transport vehicle is to be equal to the number of sitting places.
Cafes
-Only the outdoor terraces are allowed to be opened. The decision on the opening and closing of cafes adopts by local authorities. That is why rules of visiting vary from region to region.
Events
-The government allowed excursions for groups up to 50 people, as well as indoor religious events, provided 1 person per 5 sq m and visitors maintained a distance of 1.5 meters.

Sources
https://ua.usembassy.gov/covid-19-information/
Data Source: covidcontrols.co