This page was last updated on 16 December, 2021.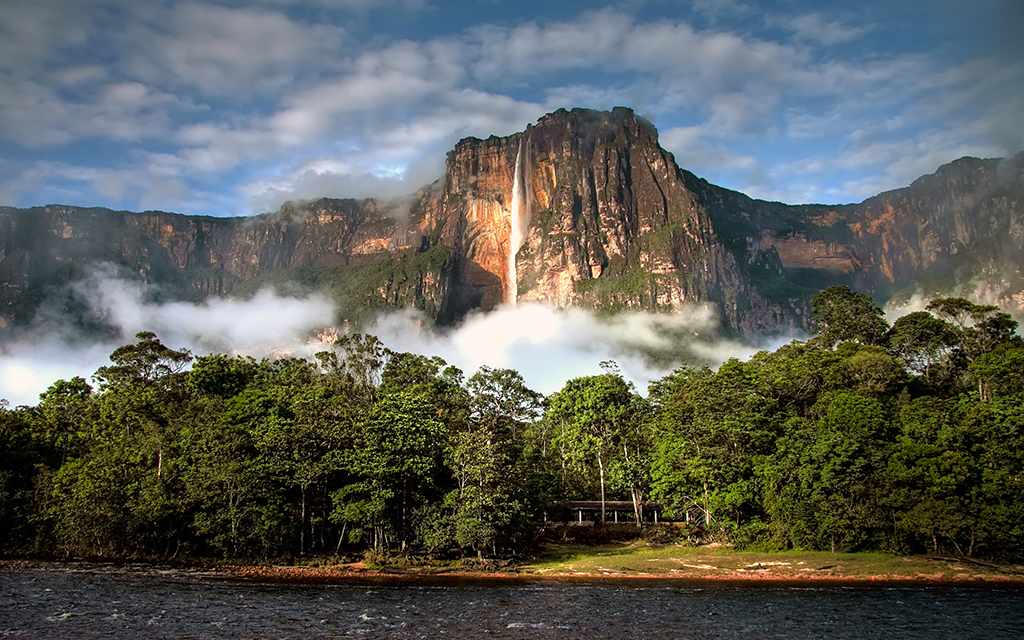 At a Glance
Travel Restrictions
Vaccination Requirements: The Maduro regime approved the use of Russia's Sputnik-V and Sputnik Light vaccines, China's Sinopharm and Sinovac vaccines, and Cuba's Abdala.
Tourist Entry: Partially Allowed
Testing: Negative PCR test
Quarantine Required: Yes
Quarantine Details: Self-quarantine for 14 days required for all countries.
Local Restrictions
Lockdown in Effect: Yes
Events: Banned
Transport: Operational
Shopping: Open
Restaurants and Bars: Open with restrictions

Detailed Travel Advisory
Published 08.12.2021
1. Flights to Venezuela are suspended.
– This does not apply to:
– flights from Bolivia, Dominican Rep., Mexico, Panama, Russian Fed. or Turkey;
– humanitarian, medevac and repatriation flights.
2. Passengers entering or transiting through Venezuela must have a negative COVID-19 PCR test taken at most 72 hours before arrival.
– This does not apply to passengers younger than 1 year.
3. Passengers must register online before departure at http://pasedesalud.casalab.com.ve/. This will generate a QR code which must be presented upon arrival.
4. Passengers must obtain an airport entry authorization before disembarking.
5. Passengers are subject to a COVID-19 PCR test upon arrival at their own expense.
6. Airline crew are subject to quarantine until their next flight.
Detailed Tourist Information
Effective December 6, 2021, all air passengers 2 years or older, regardless of vaccination status or citizenship, must show a negative viral COVID-19 test taken no more than 1 day before travel to the United States.
*** Effective November 8, 2021, all non-immigrant, non-U.S. citizen air travelers to the United States will be required to be fully vaccinated and to provide proof of vaccination status prior to boarding an airplane to the United States.
Exemptions will be considered on an extremely limited basis. Please contact your nearest embassy or consulate to apply for an exemption . Please visit the CDC webpages for more information about exemptions and the requirement for proof of negative COVID-19 test or recovery from COVID-19 for all air passengers arriving in the United States.
Country-Specific Information 
The U.S. State Department has issued a Level 4 Travel Advisory for Venezuela , stating "do not travel to Venezuela due to crime, civil unrest, poor health infrastructure, kidnapping, arbitrary arrest and detention of U.S. citizens, and COVID-19." The U.S. Centers for Disease Control and Prevention (CDC) has not issued a Travel Health Notice for Venezuela due to COVID-19, indicating an unknown level of COVID-19 in the country, and a Level 3 Travel Health Notice for Venezuela due to Health Infrastructure Breakdown.
COVID-19 Testing 
Are PCR and/or antigen tests available for U.S. citizens in Venezuela? Yes
If so, are test results reliably available within one calendar day? Yes
COVID-19 Vaccine Information: 
Has the government of Venezuela approved a COVID-19 vaccine for use? Yes
Are vaccines available in Venezuela for U.S. citizens to receive?  Yes
While there are no restrictions on COVID-19 vaccines to anyone inside Venezuela regardless of citizenship, at this time, vaccines are limited and difficult to obtain, even for prioritized Venezuelan citizens. There is also a black market of false COVID-19 vaccines.
Which vaccines are available in Venezuela?  
The Maduro regime approved the use of Russia's Sputnik-V and Sputnik Light vaccines, China's Sinopharm and Sinovac vaccines, and Cuba's Abdala "candidate vaccine." Limited vaccinations began on February 18. Based on announcements, Venezuela has received roughly 7 million doses of the Sputnik-V vaccine, 16.6 million doses of the Sinopharm vaccine, 690,000 doses of the Sinovac vaccine, and 1,080,000 doses of the Abdala three-dose "candidate vaccine" to date.
Visit the FDA's website to learn more about FDA-approved vaccines  in the United States. 
The U.S. government does not plan to provide COVID-19 vaccinations to private U.S. citizens overseas.  Please follow host country developments and guidelines for COVID-19 vaccination. 
Entry and Exit Requirements 
Are U.S. citizens permitted to enter? Yes
U.S. citizens must apply for a visa to travel to Venezuela.
Is a negative COVID-19 test (PCR and/or serology) required for entry? Yes 
A PCR test is currently required to enter Venezuela. The test must be taken less than 48 hours before arrival.  This information might change, so we recommend all travelers consult the current guidance from the Maduro regime.
The Venezuelan Ministry of Health has made PCR testing appointments available with results within 24 hours – only for travelers exiting Venezuela.
Are health screening procedures in place at airports and other ports of entry? Yes
Movement Restrictions 
Is a curfew in place? No
Are there restrictions on intercity or interstate travel? No
The so-called "7×7" scheme, allowing for one week of "flexibility" followed by one week of strict quarantine measures, has been lifted for November and December 2021.
Quarantine Information  
 Are U.S. citizens required to quarantine? No
Quarantine is not required if the individual presents a negative PCR test taken 48 hours before arrival. 
Transportation Options 
Are commercial flights operating? Yes
According to the Venezuelan Civil Aviation Authority (INAC), commercial flights are limited to Mexico, Panama, the Dominican Republic, Turkey, Russia, and Bolivia. 
Is public transportation operating? Yes
Consular Operations 
On March 11, 2019, the U.S. Department of State announced the withdrawal of diplomatic personnel from U.S. Embassy Caracas. All consular services, routine, and emergency, are suspended until further notice. The U.S. government has limited ability to provide emergency services to U.S. citizens in Venezuela. 

Lockdown Details
Social/community-wide quarantine and bans on inter-state travel with roadblocks are in place since 16 March.
Local authorities have recently moved on to an alternating lockdown/flexible scheme where during a "flexible week" certain specific economic sectors are allowed to operate limited hours; on a "lockdown week" only essential businesses and medical services remain operational. Schools and universities remain closed until further notice.
Public gatherings are prohibited and people have been instructed to wear face covering at all times when outside.
The supply of fuel is severely limited.

Sources
https://www.gov.uk/foreign-travel-advice/venezuela/coronavirus
Data Source: covidcontrols.co