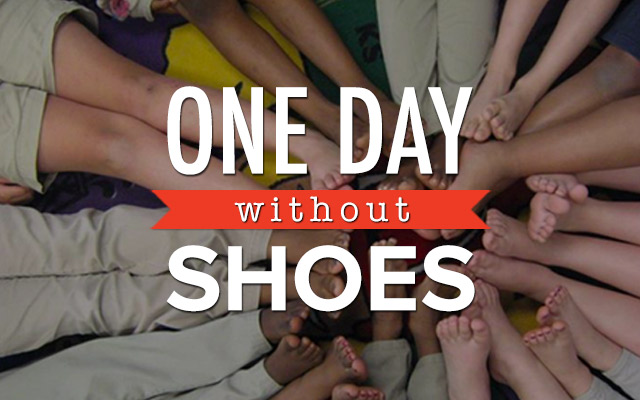 Back in 2006 Blake Mycoskie founded a shoe company called TOMS, following a trip through Argentina where he was struck by the hardships faced by children growing up without shoes. He decided to begin a for-profit shoe company that could help without being reliant on donations, and match a pair of shoes for a child in need with every shoe purchase made.
Each year during April TOMS asks everyone to go 'One Day Without Shoes' to inspire awareness for health and education for children all over the world. Today 'One Day Without Shoes' has become a global movement and this year falls on April 16.
As extensive travellers and world explorers ourselves, Wego decided we shall leave our own footprint and remove our shoes on April 16 in both Wego's Jakarta and Singapore offices, to add to the volume of this great message. In addition, for the entire month of April, Wego's global country Facebook pages invite everyone to show their support by uploading a photo of their bare feet.
In a press release, Wego CEO Ross Veitch said:
"Wego is a global travel company and we're keenly aware that many places of beauty we visit and enjoy are also home to many who don't receive the same opportunities as we do. We're thrilled that we can participate with TOMS to show our genuine support to raise the awareness of health and education for all children, no matter what their location."
If you can't join us in our offices then join us wherever you're located in the world and upload an image of your bare feet to any of Wego's Facebook pages below:
Share your photos with your friends and encourage them to leave their footprint too!
"We are so excited to see Wego support One Day Without Shoes", says Blake Mycoskie, Founder and Chief Shoe Giver of TOMS. "To have global partners in this effort is humbling and will help bring to life the movement we work toward every day."