This page was last updated on 07 May, 2021.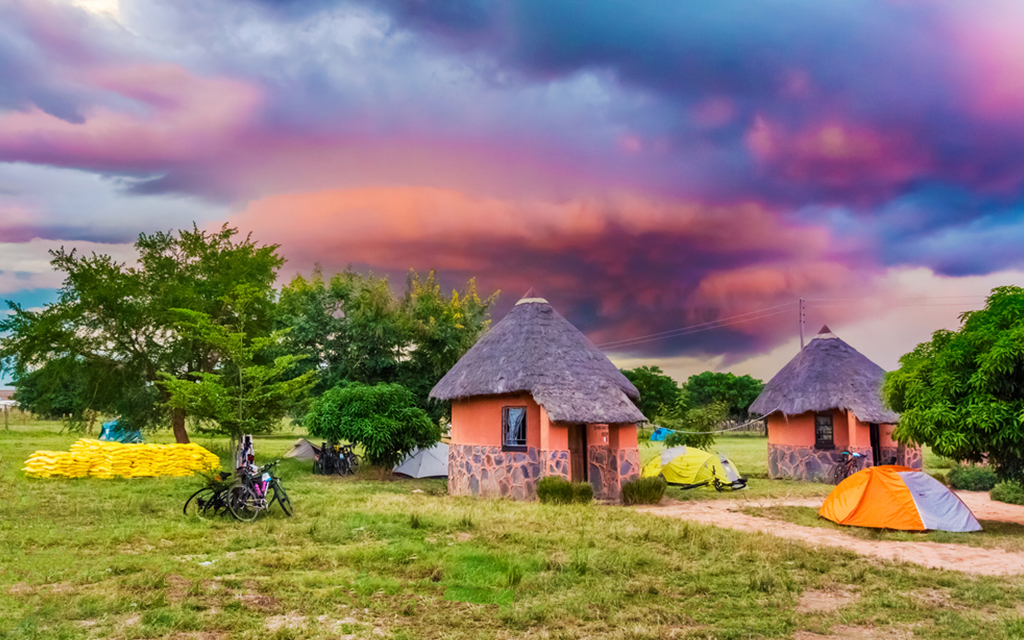 At a Glance
Travel Restrictions
Tourist Entry: Allowed
Testing: Required to present a negative COVID-19 test.
Quarantine Required: Depends
Quarantine Details: Might be required to quarantine based on body temperature or other symptoms of covid.
Local Restrictions
Lockdown in Effect: Partial
Events: Partially Allowed
Transport: Operational
Shopping: Open
Restaurants and Bars: Open with restrictions

Detailed Travel Advisory
Published 23.03.2021
1. Passengers must have a negative COVID-19 PCR test taken at most 72 hours before arrival.
– This does not apply to passengers younger than 5 years.
2. A completed "Traveller Health Questionnaire" must be presented upon arrival.
3. Passengers and airline crew are subject to medical screening upon arrival.
Detailed Tourist Information
Zambia's borders are open, but under tight screening.
Tourist and business visit visas are available in advance and on arrival in Zambia.
All visitors to Zambia must have proof that they have tested negative for COVID-19 in the 7 days before their arrival. Visitors are responsible for monitoring their condition for 14 days after arrival, and should report any occurrence of COVID-19 symptoms to medical authorities. There is no requirement for visitors to self-isolate.
Returning residents may be asked for proof of having tested negatively for COVID-19 in the previous 14 days. Returning residents should self-isolate for 14 days following their arrival in Zambia.
You should not use the NHS testing service to get a test in order to facilitate your travel to another country. You should arrange to take a private test.
All airports are open to flights, though availability of international flights remains limited. Please check before booking.
International train and bus services are suspended.
Anyone entering Zambia with a body temperature equal to, or above 38.0 C will be tested for COVID-19 on arrival. Any other arrivals may be randomly selected for testing. These tests are in addition to the requirement for visitors to show proof that they have tested negative for COVID-19 in the 14 days before their arrival.
If your body temperature is equal to, or above 38.0, and you have other symptoms of COVID-19 (a cough, shortness of breath, a headache or a sore throat), you will be tested and taken to a government facility for treatment and quarantine until your tests results are known.

Lockdown Details
Face masks are compulsory and must be worn in public spaces.
Restaurants, gyms and casinos are allowed to open, but bars and taverns remain closed.
Public gatherings of more than 5 people, who are not a family, need written approval from the local authority.

Sources
https://zm.usembassy.gov/covid-19-information/
Data Source: covidcontrols.co