This article has been reviewed by Wego's editorial team to ensure that the content is up to date & accurate.
The FIFA World Cup is undoubtedly one of the most highly anticipated and prestigious sporting events on the planet, capturing the hearts and imaginations of millions of football enthusiasts across the globe.
Wego will take a closer look at the exciting prospects, preparations, and unique aspects of the FIFA World Cup 2034 in Saudi Arabia.
FIFA World Cup 2034 host country
The President of the International Federation of Association Football (FIFA) made a groundbreaking announcement that the 2034 FIFA World Cup will be hosted by Saudi Arabia, as reported by Wego.
FIFA has also confirmed that Saudi Arabia is the only bidder for the tournament after Australia withdrew from the bidding. Hosting the FIFA World Cup will indeed become a noteworthy sporting milestone for Saudi Arabia.
View this post on Instagram
The decision will be ratified officially at the end of next year, but it is almost certain that the kingdom will be the host nation, as no other Asian or Oceanian country has expressed interest in hosting. Saudi Arabia will be the third Asian country to host the World Cup, after Japan and South Korea in 2002 and Qatar in 2022, and the second Middle Eastern country, after Qatar.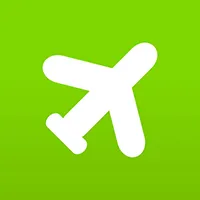 Book Cheap Flights to Saudi Arabia
FIFA World Cup 2034 logo
The logo of the FIFA World Cup 2034 has not been officially revealed yet.
FIFA World Cup 2034 qualifications
The qualification process for the 2034 World Cup will begin in 2029 and end in 2033. Saudi Arabia will automatically qualify as host, while the remaining 47 spots will be allocated among the six continental confederations: Africa (9), Asia (8), Europe (16), North America (6), South America (6), and Oceania (1). One spot will be decided by an intercontinental play-off between two teams from different confederations.