Local markets should be one of the top must-do's on every traveller's itinerary. Aside from being a sensory delight—think of all the colours, sounds and aromas you will be surrounded by—these are also spaces where tourists often do not out number the locals.
Here, you can immerse yourself in the local community's way of life as they go about their day making a living selling their produce and products, shopping for items to bring home to their families, or enjoying a quick meal by themselves. Some markets specialise in fresh produce, but small snacks and pre-prepared foods are generally widely available as well. Having lunch at a local market also has the added benefit of being a cost-effective way to support the local economy.
Here are some of the most popular local markets around the world:
The Dresden Striezelmarkt (Dresden, Germany)
Every December, Christmas markets are set up to the warm glow of twinkling lights and the sound of Christmas music playing in the background. Built to resemble little red huts, the colour of the stalls adds to the festive atmosphere. It's not difficult to let your imagination wander and imagine little creatures from Germanic fairy tales among the items on sale.
Striezelmarkt is the most popular by far, specialising in regionally manufactured products including wooden ornaments and toys, traditional candle holders and candle pyramids, nutcrackers and other Saxon crafts and knickknacks. Here, puppet theatre shows, merry-go rounds and even visits from Father Christmas himself will keep both the young and old entertained. This is also a great place to shop for last-minute presents or heartfelt souvenirs to bring home to friends and family.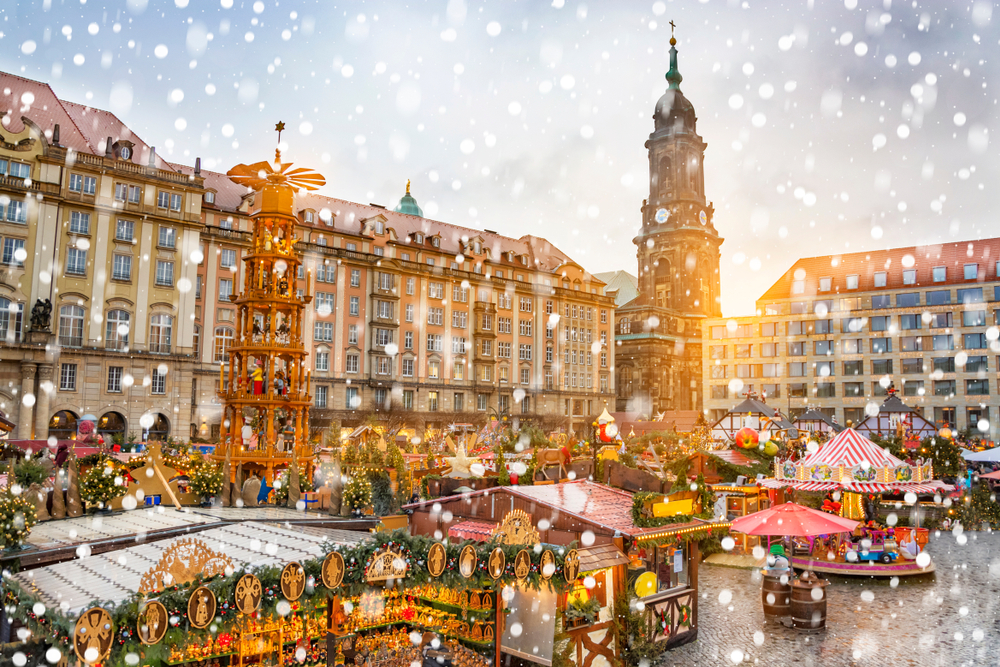 Pike Place Market (Seattle, USA)
Located on the Seattle waterfront, the Pike Place Market is one of the most popular gathering spots in the city for both locals and visitors alike. Open all year roud, here can be found a wide range of produce and other quirky shops ranging from fresh fish and vegetables to specialty vendors, florists, bakeries, restaurants and bars.
The open-air fish market located near the main entrance is a crowd pleaser. Fishmongers put on lively demonstrations of hurling fish through the air. Sometimes, customers from the crowd are selected to participate in this fish flinging prank, delighting bystanders and employees alike. Hours on end can be spent browsing and buying the variety of produce and products found here, but the friendly, energetic atmosphere is what truly makes this market shine.
Amphawa Floating Market (Bangkok, Thailand)
No trip to Bangkok is complete without a visit to one of the country's infamous floating markets. Floating markets have been an integral part of Thai society for centuries, although road and rail constructions in modern decades have increasingly been built over canals and waterways. Nowadays, these markets are mostly supported by local visitors and international tourism.
Amphawa Floating Market is especially famous for its fresh fish and seafood. Here, the sight of prawns, grilled squid and whole crabs laid out on boats are a common occurrence. Unlike some of the more popular markets, Amphawa caters to a mainly Thai population. Besides the delicious and affordable seafood, Thai snacks and sweets, locally produced handicrafts and art, and other handmade items can also be found along this canal. Many visitors opt to take a boat ride further up the river for views of hidden temples along the banks.
Khan Al Khalili (Cairo, Egypt)
Located at the centre of Cairo's Islamic district is the Khan Al Khalili. Built in the 14th century, this souk not only sells a variety of different goods ranging from homeware to precious stones to gold jewelry, but is also prized as a historical structure in itself.
Haggling and bargaining are common consumer activities in Egypt and Khan Al Khalili is a great place to put your skills to the test. Nothing is really priced at face value because shop owners expect customers to ask for a bargain. So keep a smile on your face and be ready to score some great deals! Inside the souk are a number of coffee houses, restaurants and street-food vendors serving traditional Egyptian fare. If you want to take a break from the haggling, opt to sit down for a cup of Turkish coffee and immerse yourself in the atmosphere of the bazaar.
Shilin Night Market (Taipei, Taiwan)
The infamous Shilin Night Market might just be the tastiest market in the whole of Asia. At Shilin, alleyways converge onto a maze-like street bustling with people in search of tasty snacks. From sunset until past-midnight, vendors serve up local delicacies such as fried chicken, oyster omelette, braised pork rice and stinky tofu among other delights. Arrive early if you don't want to miss out on popular dishes!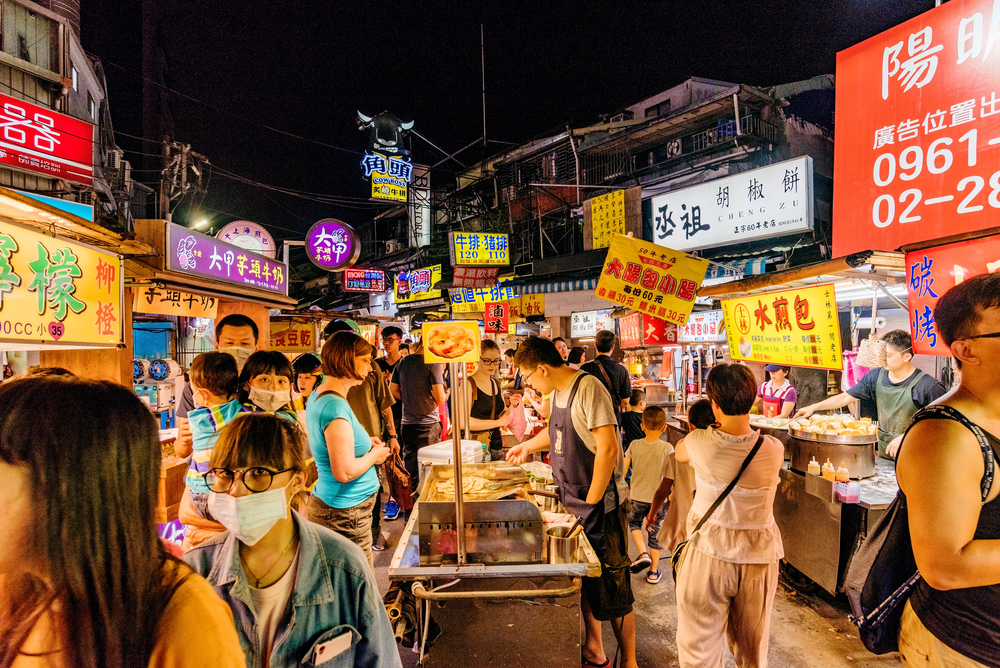 As the most popular night market in Taiwan, Shilin can get pretty crowded, but the lively atmosphere adds to the charm of the place. Although Taiwan's night markets are commonly known for their array of mouth-watering snacks, a whole range of shops can actually be found here. Vendors selling everything ranging from clothing to electronics to carnival-like games have made their home at Shilin Market.
La Boqueria (Barcelona, Spain)
Barcelona's emblematic La Boqueria prides itself as being the "beating heart" of the city. Enter through the towering iron entrance to a world of noise and colour where the vast selection of food will leave you wondering which dish to try first.
Be glad that this market is divided into sections based on the type of produce each vendor is selling. Everything from fresh fruits and vegetables to Iberian cold cuts, nuts and spices, cheese, olives, and pizza slices can be found in this 2,500 square meter labyrinth.
Locals and tourists flock here in equal numbers to enjoy the atmosphere and the food. If you choose to eat out in Barcelona, chances are, the ingredients for your meal were sourced from this market. Tiny gourmet restaurants and bars serving a variety of tapas and drinks are dotted among other stalls.