This article is reviewed regularly by Wego's editorial team to ensure that the content is up to date & accurate.
Updated September 2023
Nestled in the picturesque landscapes of the Asir Region in Saudi Arabia, Abha International Airport stands as a vital gateway to the wonders of this enchanting destination. From its modern facilities to its strategic location amidst the verdant mountains, Abha International Airport offers travelers an enticing introduction to the treasures of the region.
Whether you're embarking on a cultural journey, an adventure into nature, or a business venture, Abha International Airport serves as your portal to a world of exploration and opportunity. Read on as Wego takes you on a virtual tour of Abha International Airport, delving into its amenities, services, and the unique experiences it offers to visitors from around the globe.
Abha International Airport overview
Abha International Airport is an airport that serves the city of Abha, the capital of 'Asir Province in Saudi Arabia. It was launched in 1977 and has a runway and a terminal that can handle up to 7 million passengers per year. The airport offers flights to several domestic and international destinations, such as Riyadh, Jeddah, Dubai, Cairo, Istanbul, Kuwait, and many more.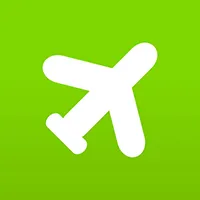 Book cheap flights on Wego
Abha International Airport code
Abha International Airport codes are AHB (IATA) and OEAB (ICAO).
Abha International Airport location and map
Abha International Airport is situated between Abha and Khamis Mushait, about 18 km away from Abha's city center.
Abha International Airport terminals
The Abha International Airport features a single terminal constructed in 1977, designed to accommodate up to five million passengers per year for departure and arrivals. In 2015, a United Arab Emirates-based construction company was selected to undertake this project, with an estimated budget of approximately $479 million.
Moreover, the airport is presently in the process of a development initiative to build a fresh terminal structure spanning roughly 70,000 square meters. This new terminal will consist of two primary levels and will incorporate contemporary amenities and services for both passengers and airlines.
Expected to bolster the airport's capacity and effectiveness, solidifying its position as a central hub for tourism and business in the region, the scheduled completion date for this project is anticipated to be in 2023.
Abha International Airport flight schedule
While Abha International Airport does not have an official website for checking flight schedules, you can conveniently access this information online. Websites such as Wego offer up-to-date flight schedules. To obtain the most current flight information, simply input your departure and destination (Abha) on Wego's website.
Abha International Airport airlines
Abha International Airport serves passengers through a variety of airlines offering flights to various destinations, including:
Air Arabia: Sharjah
Air Cairo: Cairo, Sohag
Egyptair: Cairo
flyadeal: Dammam, Jeddah, Riyadh
flydubai: Dubai–International
Flynas: Al Baha, Bisha, Cairo, Dammam, Dubai–International, Gassim, Jeddah, Jizan, Khartoum (suspended), Medina, Riyadh, Sharurah, Wadi al-Dawasir
Jazeera Airways: Kuwait
Nesma Airlines: Cairo
Nile Air: Cairo
Saudia: Cairo, Jeddah, Medina, Riyadh, Tabuk, Ta'if
Abha International Airport contact number
If you need to get in touch with Abha International Airport, you can reach them by phone at +966 07 224 6011 or send correspondence to Abha International Airport, PO Box 15140, Abha, Saudi Arabia.
[Total:

120

Average:

4.6

]