This article is reviewed regularly (on a monthly basis) by Wego's editorial team to ensure that the content is up to date & accurate.
Dubai is a lot of things to a lot of people, and for many, it has and always will be the city of superlatives home to some of the biggest, tallest and luxurious undertakings the world has ever seen. 
The Burj al Arab, the ridiculously extravagant hotel, is considered the world's most luxurious hotel, while the Dubai Mall, with a total area of 12 million square feet, is undoubtedly the world's biggest shopping mall. At the forefront of it all stands the towering Burj Khalifa; the world's tallest building whose reign as the world's tallest building has remained unchallenged since the year 2009.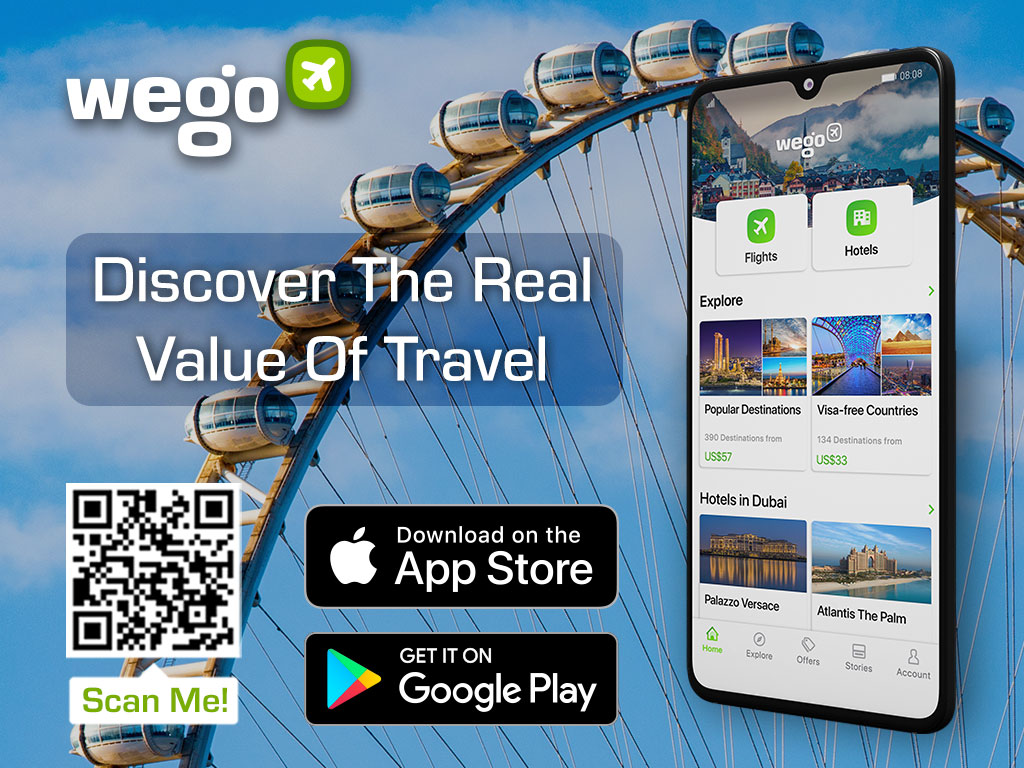 With the futuristic Dubai striving to outperform itself in various facets, the question on everyone's mind is understandably 'what's next?'
Today, the answer to that question is Ain Dubai, or the Eye of Dubai, the world's tallest observation wheel set to open in 2021.
What is Ain Dubai?
Ain Dubai is an observation wheel due to open at Bluewaters Island off the coast of Jumeriah Beach Residence (JBR). Upon inauguration, Ain Dubai will stand at an impressive 250 meters and will claim the throne of the world's tallest Ferris wheel from the High Roller in Las Vegas. 
Its impressive height will allow anyone to gaze at Dubai's colorful skyline as well as providing a 360 degrees bird's eye view of the surrounding sea. While the elevated view will surely amaze guests, Ain Dubai will also feature a one-of-a-kind dining experience aboard its dining capsules/pods. There will also be six VIP pods available for anyone wishing to host or celebrate special events.  
When will the Ain Dubai open?
Completion was initially set to coincide with Expo 2020 on October 20, 2020. However, due to the COVID-19 pandemic and a number of other reasons, the inauguration date was postponed until some time this year.
What are some cool facts about Ain Dubai?
Here are some cool facts about the Ain Dubai observation wheel:
Ain Dubai will feature 48 capsules capable of accommodating a total of 1,900 guests at any given time.

Each ride will last approximately 48 minutes.

Over 9,000 tonnes of steel was used in the construction of Ain Dubai. That's 25 percent more steel than what was used to construct the Eiffel Tower!

Over 2,400 kilometers of cable wires are utilized in Ain Dubai's construction, which is effectively the distance between Dubai and Cairo!

The length of each permanent spoke cable is longer than a professional football pitch.

Ain Dubai will dwarf the High Roller in Las Vegas in terms of height by 83 meters.