A hotspot for tourists visiting Cairo and locals alike is the Khan el Khalili bazaar, situated behind the Al Azhar Park near the Citadel. Adjacent to the bazaar itself is the Al Hussein Mosque, hence why many locals refer to the area as a whole as Al Hussein.
In many ways, Khan el Khalili reminds me a lot of Camden Market in London; the further you go in and explore, the larger you discover it becomes. Indeed, if you're unfamiliar with the place it can be easy to get lost for hours within the labyrinth that is Cairo's most famous bazaar.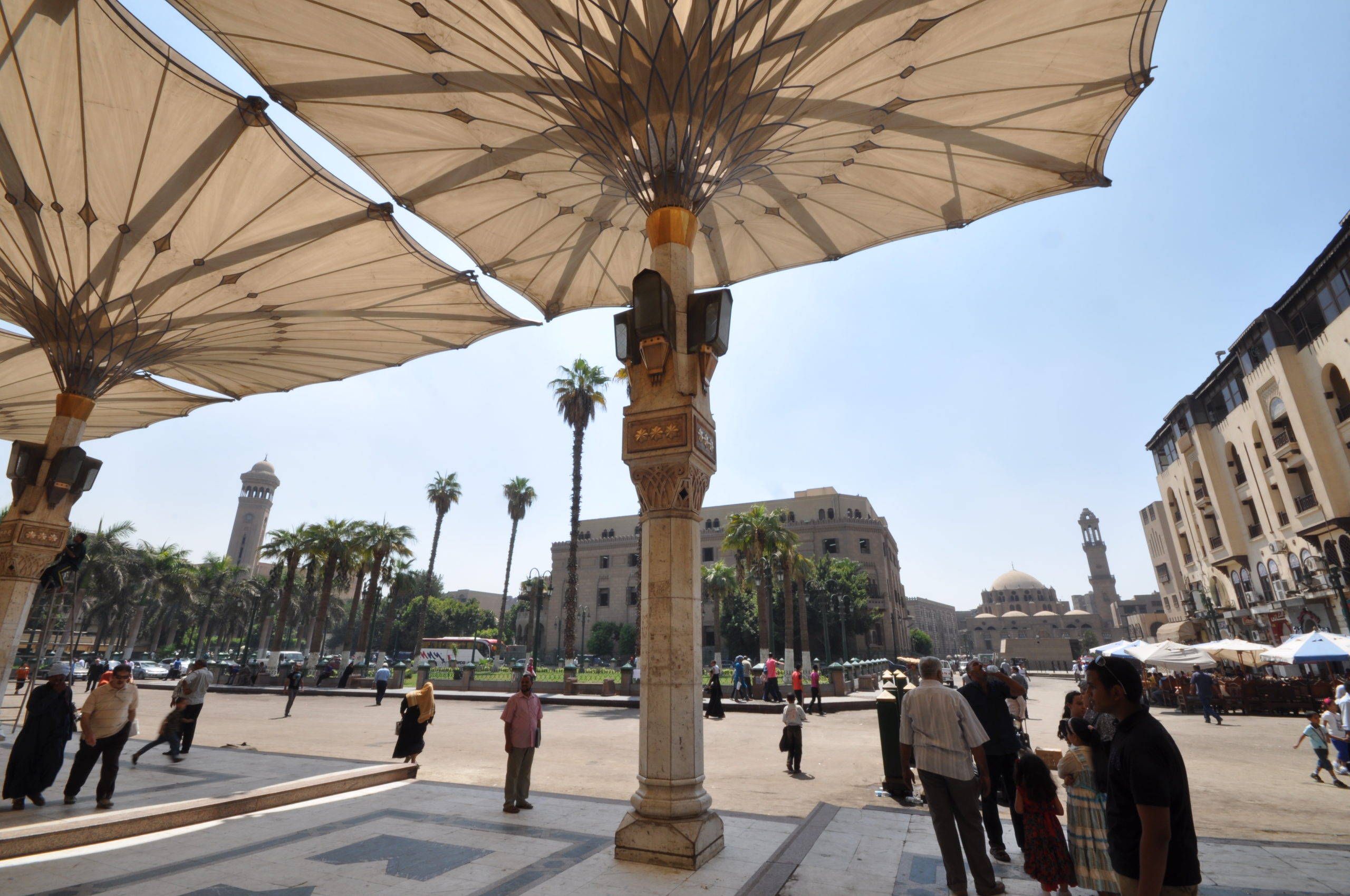 Not that you would get lost, of course, given that like many tourist hotspots in Egypt, the local vendors and guides will speak your language in addition to a half-dozen others to boot.
The mosque itself is of historical significance, as it is believed to be the final resting place of Al Hussein himself. But, for me and for reasons I cannot fathom, the mosque always brings to mind the first time I went there when it was seemingly overrun by cats.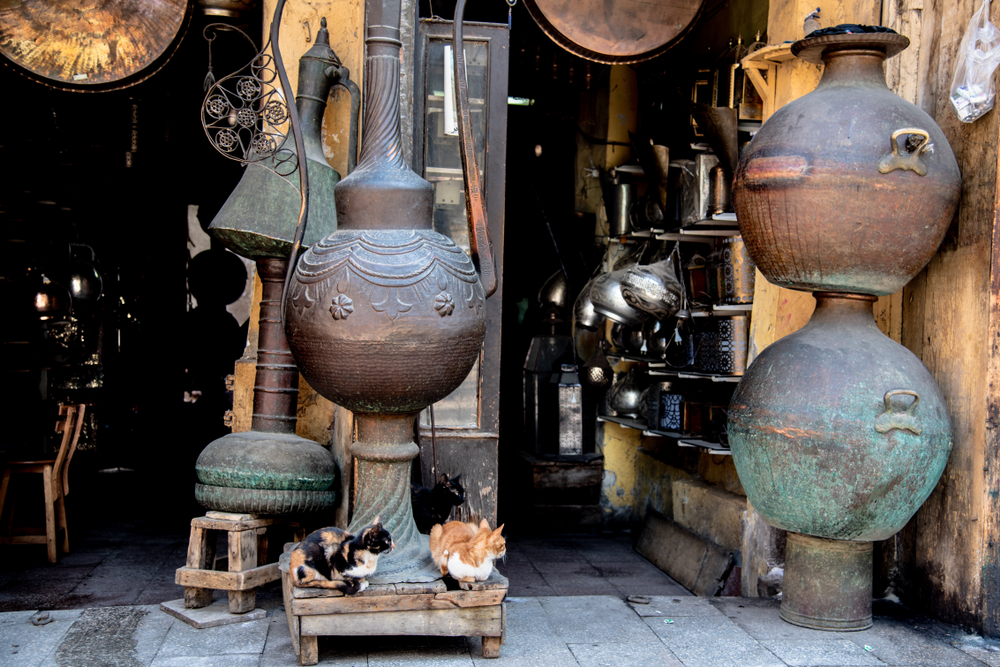 The happy felines seemed to have taken over the place, and intermingled with the visitors, camera-wielding tourists, and locals in prayer. Perhaps Egyptian cats still carry an ancestral memory of being worshipped, and this is what they think is happening in the mosque? But, I digress.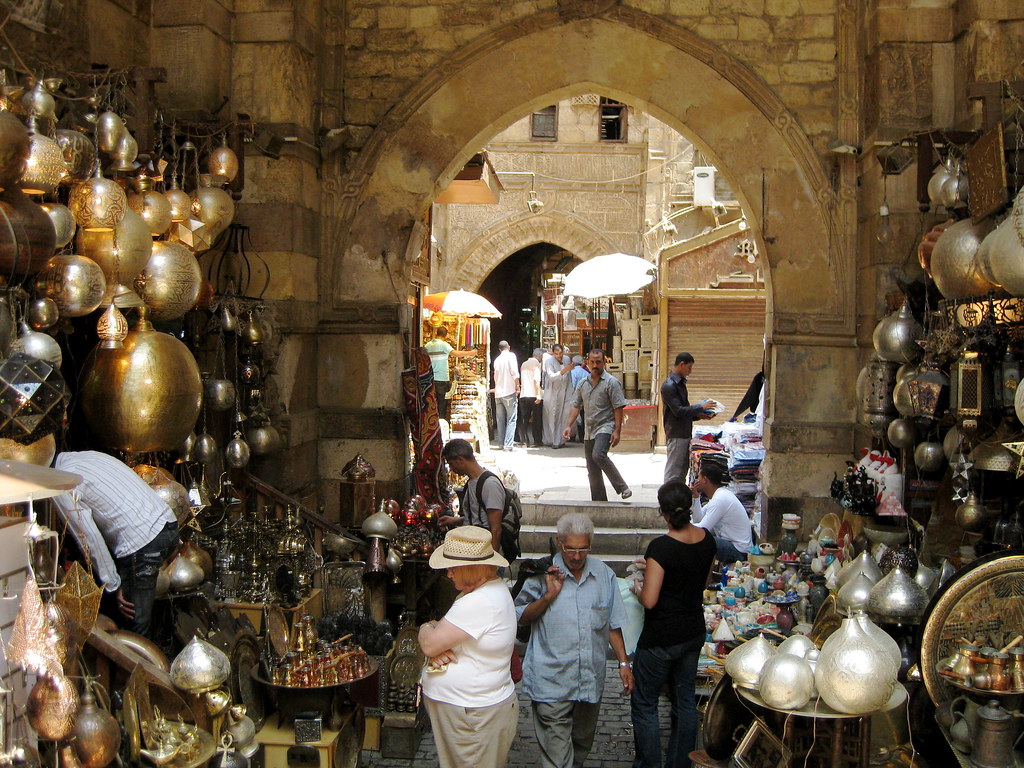 On the outer side of the bazaar just opposite the mosque is a series of cafés and restaurants, with a vanguard of eager staff inviting you in before you're tempted by the next place.
Assuming one doesn't succumb to the smell of freshly brewed Turkish coffee, or the insistence of the aforementioned vanguard, you can make your way into the maze within.
It's rather like digging in an odd sort of a way. The deeper you go, the more you find. The stalls and shops closest to the outside area and mosque sell your typical local goods and souvenirs, like small models of pyramids and sphinxes, shishas (water pipes) for those who have developed a taste, and that sort of thing.
Further in lie more intricate alabaster statues, spice and herb stalls, and much more. It is also widely regarded, by Egyptians as well as visitors, to be one of the best places in Egypt for silver jewellery. Whether small and subtle toe rings or large, almost pharaonic necklaces, the range and variety of jewellery and silverware is mind-boggling.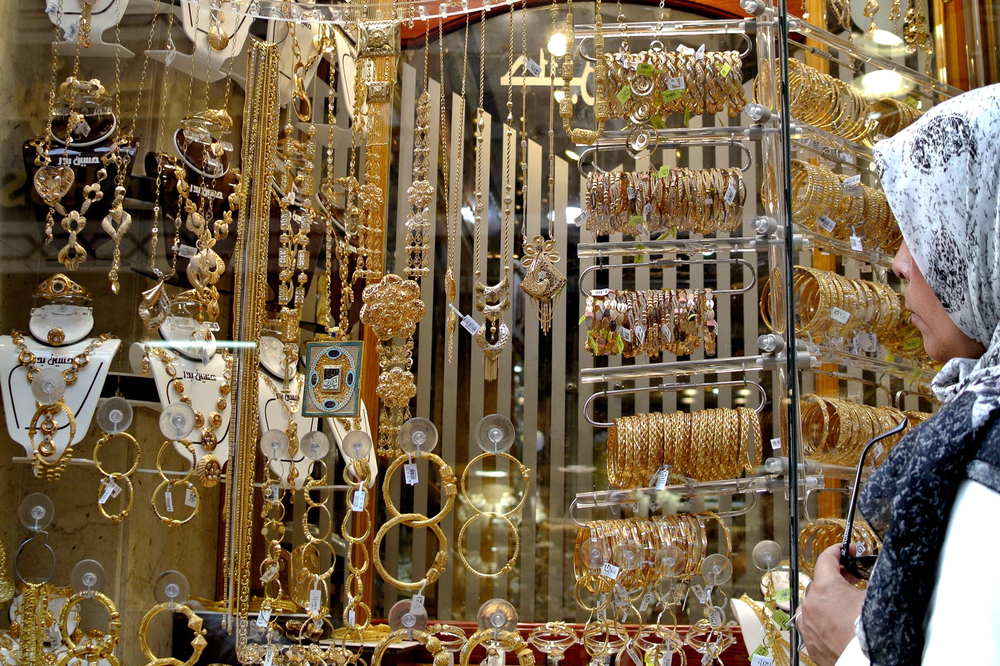 You will in fact find many silver shops across Cairo bring in their wares from Al Hussein and state the fact proudly (and not without cause).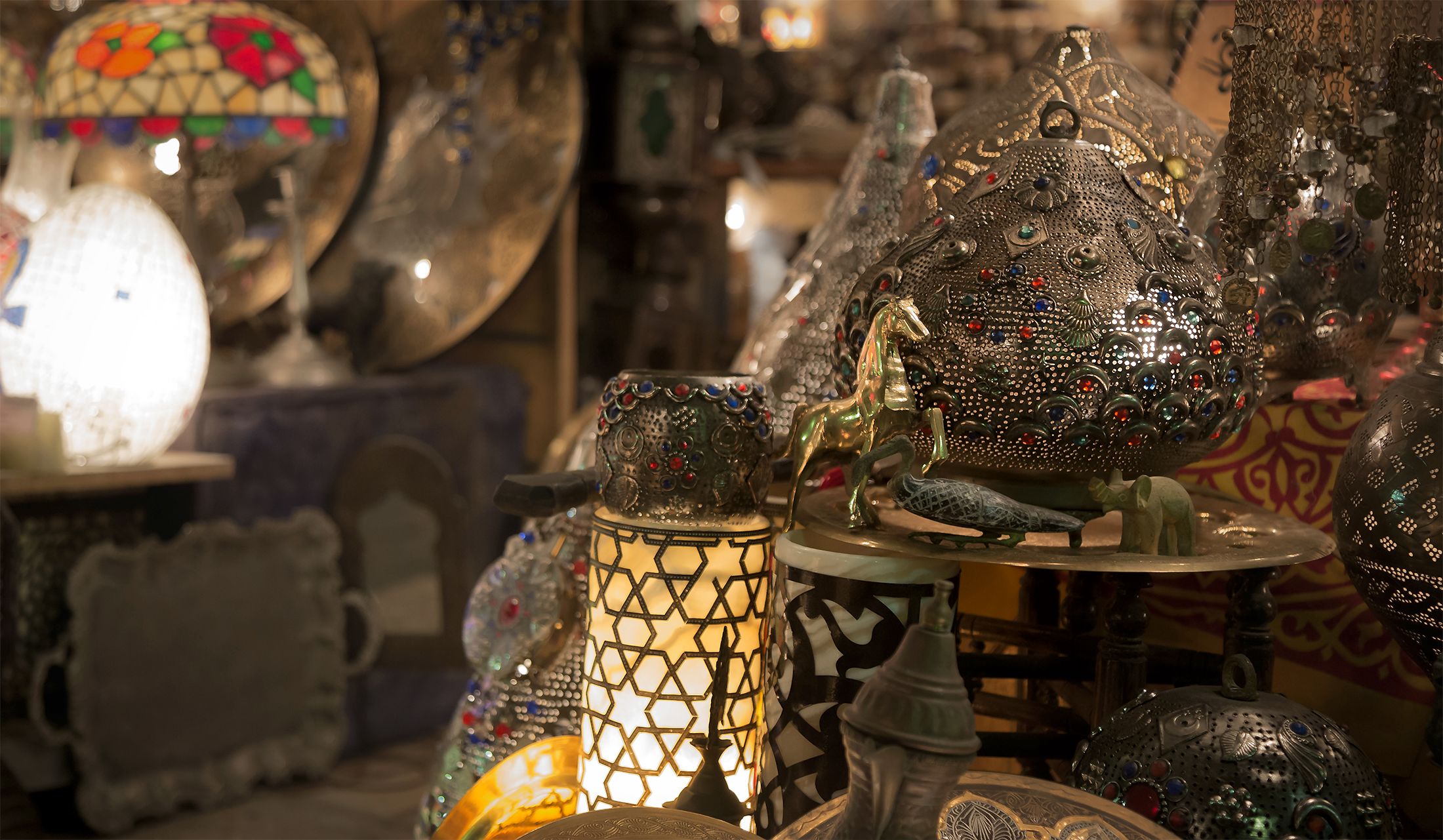 The further in you find yourself, the more varied the goods you'll find. Model wooden sailing ships, oriental umbrellas, large brass and bronze bowls, Middle Eastern Oud perfumery; you name it and it's there.
A word of advice, though, is that haggling is a necessary skill if you're going to brave the bazaar. Never take anything at the price offered, regardless of the up-front "discount" you're given.
Patient and cheerfully friendly haggling is the way to go, and you'll be netting bargains left, right, and centre. In Egypt, to be friendly is to be polite.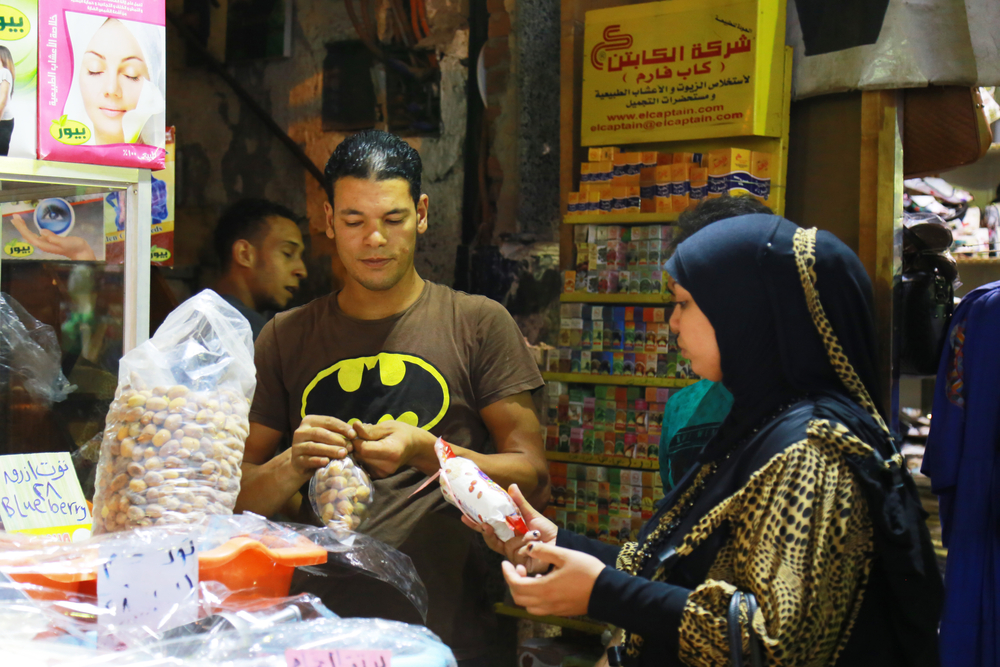 Taken the wrong way, I know this all might sound daunting. But far from it; a trip through the Khan el Khalili bazaar truly is an adventure in its own right.