This article has been reviewed by Wego's editorial team to ensure that the content is up to date & accurate.
Updated August 2023
Canada is working towards nurturing a culture of innovation and collaboration, making it an attractive destination for entrepreneurs aiming to launch new businesses. One of the ways this is being achieved is through the Canada Startup Visa program. This initiative offers simplified routes for immigrants with creative business ideas to gain permanent residency and pursue their ventures in Canada.
Continue reading for a breakdown of the specifics surrounding the Canada Startup Visa, as presented by Wego.
Canada startup visa latest news
The startup visa program in Canada has recently undergone a notable improvement by extending the work permit duration from one year to three years. This adjustment has been implemented with the primary goal of offering increased assistance to immigrant entrepreneurs. Additionally, those possessing the startup visa can now obtain open work permits that are valid for a more extended period. This modification enables them to work for any Canadian organization, as opposed to the previous provision that limited their work to their own startup venture.
Canada startup visa
Canada's start-up visa program, also known as the SUV Program, has been strategically crafted to attract immigrant entrepreneurs who possess the adeptness to establish groundbreaking businesses within the country. These entrepreneurs are not only expected to showcase their innovative prowess but also their ability to create job opportunities for Canadian residents and compete proficiently on the global stage. To be eligible for this program, individuals must secure endorsement and support for their innovative business proposition from one of the designated organizations.
Please note that this visa option is not applicable if your intention is to settle in the province of Quebec, which maintains its own distinct business immigration program. For those considering Quebec as their destination, it's recommended to visit Quebec's immigration website for further information.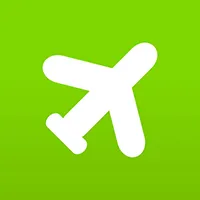 Book cheap flights to Canada
Canada startup visa requirements
To be deemed eligible for the Canada Startup Visa, certain criteria must be met. These include the following.
Have a qualifying business
Under Canada's start-up visa program, a qualifying business is subject to specific conditions in two distinct stages.
During the initial commitment phase, each applicant (up to a maximum of 5, allowed as owners) is required to possess a minimum of 10% voting rights in outstanding shares. Simultaneously, the designated organization should collectively hold over 50% voting rights.
For the purpose of obtaining permanent residency, the established business must demonstrate active management within Canada, conduct substantial operations within the country, and hold incorporation status in Canada. These prerequisites ascertain the substantial Canadian involvement and contribution of the business.
Get a letter of support from a designated organization
Applicants are obligated to secure a letter of support from a designated organization (a recognized business group authorized to invest in or provide support to potential start-ups).
To achieve this, you will need to:
initiate contact with the designated organization to understand the process of obtaining their support
convince the organization that your business idea is deserving of their backing
obtain an official letter of support from the designated organization
Upon reaching an agreement with the designated organization, they will issue a letter of support, which must be included in your visa application.
Meet the language requirement
The ability to effectively communicate and operate in English, French, or both languages is pivotal for the success of your business in Canada. As such, applicants are mandated to undergo a language proficiency test administered by an approved agency and submit the test results as part of their application.
Applicants must achieve at least the minimum level of Canadian Language Benchmark (CLB) 5 in either English or French across the following four areas:
speaking

reading

listening

writing
Use your test results to find your CLB level. Please note that applications failing to meet the language criteria will be rejected immediately.
Bring enough money to settle
New immigrants entering Canada through the start-up visa program are not provided with financial assistance by the Government of Canada. Consequently, applicants are required to furnish evidence demonstrating their capability to financially support themselves and their dependents upon their arrival in Canada.
The specific amount necessary varies according to the size of your family unit.
| | |
| --- | --- |
| Number of Family Members | Funds Required (CAD) |
| 1 | $13,757 |
| 2                                                                | $17,127 |
| 3 | $21,055 |
| 4 | $25,564 |
| 5 | $28,994 |
| 6 | $32,700 |
| 7 | $36,407 |
| More than 7 | $3,706 per member |
Find out how much it costs to live where you're planning to settle in Canada. The government recommends bringing as much money as possible to make moving to Canada easier.
Canada startup visa application process
To apply for the Canada startup visa, please refer to the following steps:
obtain the application package, including a

document checklist

and an

instruction guide

complete the Generic Application Form for Canada [IMM 0008] on your computer, ensuring all fields are filled correctly; validate the form and print it. Sign and date as required, ensuring your data is encoded in the unique barcodes

organize all necessary documents according to the order listed in the Document Checklist. Sign the checklist and use it as the cover page for your application package, which should be placed in a sealed envelope

make payment for applicable fees, including processing fees for all applicants, the Right of Permanent Residence Fee (RPRF), and biometrics fees

consider including the RPRF with your application to prevent potential delays. The RPRF is mandatory before becoming a Canadian permanent resident

account for additional costs like medical examinations, police certificates, and language testing

in most cases, pay the biometrics fees during application submission, covering the cost of digital photographs and fingerprints collection

submit your application via regular mail or courier to the designated address
Canada Startup Visa cost
The Canada startup visa cost includes various components like the application fee, right to residence fee, fees for including spouse, biometric fee etc. Here is the total breakdown of costs incurred while applying:
| | |
| --- | --- |
| Application Type | Fees (CAD) |
| Your application | CAD 1625 |
| Right of permanent residence fee | CAD 515 |
| Include your spouse or partner | CAD 1,365 |
| Include your spouse or partner (without right of permanent residence fee) | CAD 850 |
| Include a dependent child | CAD 230 (per child) |
| Biometrics fee | CAD 85  (per person) |
Please keep in mind that this list doesn't cover any additional third-party charges, such as fees for language testing, medical examinations, police certificates, and similar expenses.
Canada startup visa processing time
Currently, the processing time is 37 weeks, including the time to process biometrics. The individual processing time might vary based on many factors, such as the type of application submitted, whether or not the application is complete in all respects, etc.
Canada startup visa permanent residence
Canada's Startup visa program holds a reputation for being one of the world's most appealing immigration pathways for entrepreneurs, as it makes the path to permanent residence in Canada easier. Permanent residence in the country of Canada gives access to various social benefits, public healthcare and a higher standard of living. 
Here are some of the aspects of permanent residence under the Canada startup visa.
successful applicants of the Canada startup visa become permanent residents in Canada

the applicant's spouse or partner, along with their dependent unmarried children under the age of 22, also receive permanent residence and are able to work and study in Canada

in Canada's startup visa program, there is no provision linking your permanent resident status to the performance of your startup. Once you have permanent resident status, you are free to pursue any work of your choice, as the applicants also receive an open work permit

permanent residents under the Canada startup visa program are also eligible to receive citizenship after residing in Canada for three years. Canadian citizenship holds additional benefits, like the right to vote and unrestricted access to work and study
Canada startup visa benefits
Here are some other benefits that successful applicants of Canada's startup visa will enjoy:
immigrant entrepreneurs utilizing the startup visa program can initiate pioneering enterprises, fostering job creation within Canada and facilitating global competitiveness

entrepreneurs will receive essential support to navigate the complexities of the Canadian business landscape, which is particularly valuable for newcomers facing initial challenges

the program's scope extends to include a diverse pool of entrepreneurs, ensuring access to exceptional talents worldwide and enriching private sector firms with a wider spectrum of innovative minds
Canada startup visa business incubator
A business incubator, a non-profit entity, plays a pivotal role in assisting startups and early-stage companies to accelerate their growth. They provide essential services such as office facilities, mentorship, management training, and potential startup investment opportunities. When an incubator accepts a project, it signifies their belief in the business idea and their commitment to expediting its success. 
When applying for a Canada startup visa through a business incubator, no financial investment is obligatory; the incubator simply needs to confirm the entrepreneur's acceptance into their accelerator program.
Canada startup visa minimum investment
As mentioned above, when applying for a startup visa through an incubator, there is no minimum investment required. However, if you apply for a startup visa through an angel investment group or venture capital group, there is a minimum investment requirement. 
The minimum investment requirements are as follows:
| | |
| --- | --- |
| Type of Support | Minimum Investment |
| Venture Capital Fund | CAD 200,000 |
| Angel Investor | CAD 75,0000 |
You can access the list of venture capital funds, angel investors and business incubators through the government of Canada's list of designated organizations.
[Total:

110

Average:

4.7

]