This article is reviewed regularly (on a monthly basis) by Wego's editorial team to ensure that the content is up to date & accurate.
Last updated 12 March, 2021
As the 'new normal' way of life surfaces, the coronavirus pandemic in India still shows no signs of restraining. Down South, Chennai in the state of Tamil Nadu, remains one of the hard-hit places to date. As of 12 March, the state of Tamil Nadu has reported more than 8.57 lakh (1 lakh = 100,000) confirmed cases with a total of 12,535 deaths. Out of these, the city of Chennai itself accounted for 2,38,007 COVID 19 cases. The total number of active cases in the state stands at 4,344.
On the brighter side of these grim numbers, however, the high recovery rate brings in hope. With elections coming up soon, the case trajectory is anticipated to increase and more stricter protocols and guidelines are expected to be implemented. Read along to know in details about traveling to Chennai, quarantine regulations, and reopening in Chennai.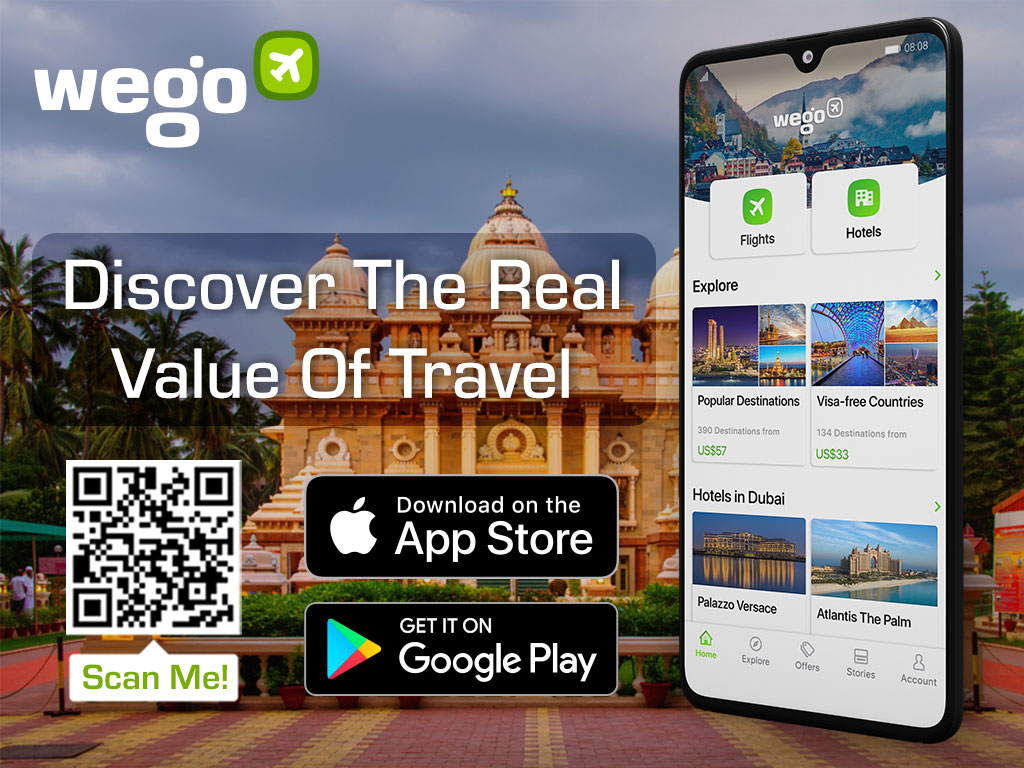 Who can travel to Chennai?
Indian nationals and citizens looking to fly back home
The Vande Bharat Mission started on May 6th to help foreigners in India return home and help Indian nationals head back. Over 57 lakhs stranded people have been brought in or flown back to their country through international Vande Bharat flights. Currently, the eighth phase of the mission is underway and is going to extend till 28 March 2021. Check flights to Chennai here.
When our citizens were distressed & stranded due to lockdowns around the world we reached out with a helping hand with Vande Bharat Mission, the world's largest repatriation mission.
Operational since 6 May 2020 the mission continues with 27 air bubbles in place. pic.twitter.com/qfLhHd34Yb

— Hardeep Singh Puri (@HardeepSPuri) March 11, 2021
Foreigners entering India
The following categories of foreigners will be allowed to enter Chennai:
All Overseas Citizen of India (OCI) cardholders and PIO cardholders holding passports of any country.
All foreign nationals intending to visit India for any purpose(including their dependents on appropriate category of dependent visa)  except those on Tourist Visa.
All existing visas, electronic visas (e-Visa), Tourist visa and Medical Visa are allowed.
If the validity of such visa has expired, the foreign national may obtain a fresh visa of appropriate category/sub-category from the Indian Mission/Post concerned.
In the case of Medical Visa (including visa for Medical Attendants), foreign nationals intending to visit India for medical treatment in emergencies may be granted Medical visa for appropriate period by the Indian Missions/Posts.
Entry guidelines:
All passengers travelling to Tamil Nadu shall be required to register on State website and obtain TN e-pass- Generate e-Pass here.
Thermal screening shall be done for all passengers.
International Arrivals: 
The government is following strict point of entry procedures for identifying International travellers, particularly at-risk travellers to Chennai and the rest of India through multi-pronged strategy of thermal screening and testing.
The Union health ministry had issued a set of revised guidelines for international arrivals amid the spread of mutant variants of coronavirus in many countries. These are the fresh guidelines for all international travellers: United Kingdom, Europe and the Middle East:
All international travellers will have to submit self-declaration (SDF) for Covid on the online Air Suvidha portal before the scheduled travel.
They will also have to upload a negative COVID-19 RT-PCR report on the online portal www.newdelhiairport.in.
The test should have been conducted within 72 hours prior to the journey and each passenger will also have to submit a declaration with respect to the authenticity of the report, as per the guidelines.
Arrival in India without negative test report will be allowed for those travelling in the exigency of death in the family. To seek such exemption apply through the online portal at least 72 hours before departure.
At the time of boarding the flight, only asymptomatic travellers will be allowed to board after the thermal screening.
International travellers arriving through seaports/land ports will also have to undergo the same protocol, except that facility for online registration is not available for such passengers currently, as per the civil aviation ministry guidelines.
In addition to the above mentioned guidelines and protocols, travellers from United Kingdom, Europe or the Middle East must take note of these additional instructions:
While filling SDF, apart from providing all other information required in the SDF, passengers need to select:
Whether they plan to disembark at the arrival airport or take further flights to reach their final destination in India.
Based on this selection, the receipt of SDF (dispatched online to the transiting travellers) will display "T" (Transit) in easily readable and bigger font than other text.
The passengers will need to display this receipt to State authority / Government officials at the airport for segregation.
Airlines will identify the international travellers arriving from/transiting through the United Kingdom, Brazil and South Africa (during the past 14 days) and segregate them in-flight.
All the travellers arriving from/transiting through flights originating in the United Kingdom, Europe or the Middle East shall be mandatorily subjected to self-paid confirmatory molecular tests on arrival at the airport. Entry made in the SDF regarding telephone number and address would be reconfirmed.
All travellers from Europe and the Middle East shall give samples at the designated area and exit the airport. If the test report is negative, they will be advised to self-monitor their health for 14 days. If the test report is positive, they will undergo treatment as per standard health protocol.
To view country-specific travel guidelines, click here.
Domestic Arrivals:
COVID test will not be conducted for passengers arriving from other airports in Tamil Nadu, other states & UTs. The test will be done to only symptomatic persons coming from Maharashtra & Kerala.
Quarantine:
07 days of Home Quarantine & 07 days of self monitoring for all passengers arriving into Tamil Nadu from Maharashtra & Kerala.
14 days of self monitoring for all passengers arriving into Tamil Nadu from other states/UT.
Business travelers coming to Tamil Nadu for short stay (less than 72 hours) are exempted from home quarantine.
Symptomatic passengers will be required to go for Institutional Quarantine till the time COVID test results are available, at the discretion of Health Officials. Post which they will be required to complete remaining period of Home Quarantine.
COVID testing at Chennai airport
Passengers coming to the city without a COVID-19 negative certificate or those who develop symptoms can get tested at the airport testing facility. The city airport's Covid test facility is located at the T-3 arrival terminal.  The lab staff will collect samples from passengers and within a few hours, the passengers can get the results. There will be a waiting area for passengers awaiting the results.
Passengers could get their COVID-19 results in six to eight hours for ₹1,200 and within two to four hours for ₹2,500.