This page was last updated on 25 February, 2021.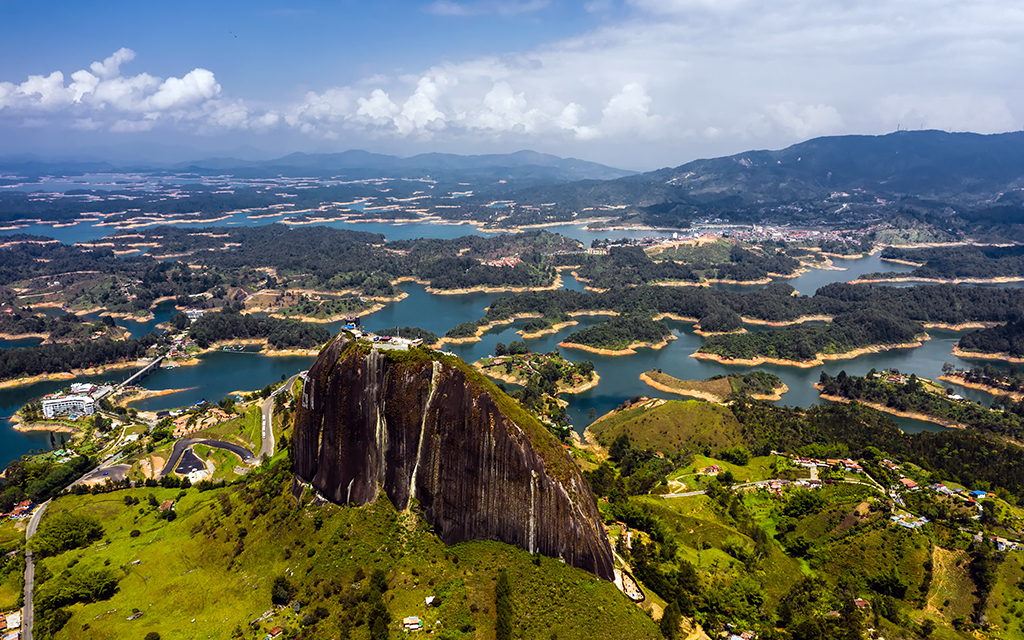 At a Glance
Travel Restrictions
Tourist Entry: Partially Allowed
Testing: Not Required
Quarantine Required: No
Quarantine Details: Not Required
Local Restrictions
Lockdown in Effect: Partial
Events: Partially Allowed
Transport: Operational with restrictions
Shopping: Open
Restaurants and Bars: Closed

Detailed Travel Advisory
Published 19.02.2021
1. Flights from Brazil and United Kingdom are suspended.
2. Passengers arriving from Brazil or United Kingdom are not allowed to enter.
– This does not apply to nationals of Colombia arriving from Brazil.
3. Passengers without a medical certificate with a negative Coronavirus (COVID-19) PCR test taken at most 96 hours before departure are subject to:
– a Coronavirus (COVID-19) test upon arrival and quarantine until the result is ready; or
– quarantine for 14 days.
4. A "Check Mig" form must be submitted at most 24 hours before departure at https://apps.migracioncolombia.gov.co/pre-registro/public/preregistro.jsf .
Detailed Tourist Information
The Colombian Government will suspend all flights to and from Brazil for 30 days as of Friday, January 29, due to the Brazilian variant of coronavirus.
In November, Colombia suspended flights with the UK to prevent importation of the highly-infectious UK variant.
You also cannot enter Colombia if your journey began in the UK and Brazil. You will be required to exit Colombia on the next available flight if this is the case. The only exemptions to this are:
Colombians and foreigners with permanent residence in Colombia, that is, holders of a resident visa, (R) and their beneficiaries in the country only. These passengers must comply with the sanitary measures adopted by the Ministry of Health and Social Protection.
people belonging to diplomatic bodies duly accredited in the country
aircraft crew
Arrivals to Colombia are subject to mandatory entry requirements:
-for air travel into Colombia, a negative PCR test issued within 96 hours prior to boarding will be required for all passengers (children included)
-travellers without a negative PCR test will need to fill out a written form explaining why they were unable to get a test or the results in time prior to being allowed to board by the airline. Passengers will be required to take the test upon arrival and self-isolate for 14 days or until a negative test result is received
-between 24 hours and 1 hour before departure, you must fill out the 'Check-Mig' form, available on the Migración Colombia website. You will receive a confirmation email that you will need to present upon arrival in Colombia.
Colombia will keep its land and river borders closed until March 1 as it tries to curb the spread of coronavirus.
Lockdown Details
The health emergency has been extended until 28 February 2021.
The use of masks is mandatory when using public transport and in public spaces.
Large gatherings (of over 50 people) are prohibited.
Consumption of alcoholic beverages is prohibited in open spaces.
Regional authorities may be implementing local measures, including restrictions based on gender and/or identification numbers and curfews. You should check official guidance from the relevant local authority, airline, local news and the British Embassy Twitter page (updates in English). https://twitter.com/ukincolombia

Sources
https://www.gov.uk/foreign-travel-advice/colombia/entry-requirements
Data Source: covidcontrols.co