This page was last updated on 07 May, 2021.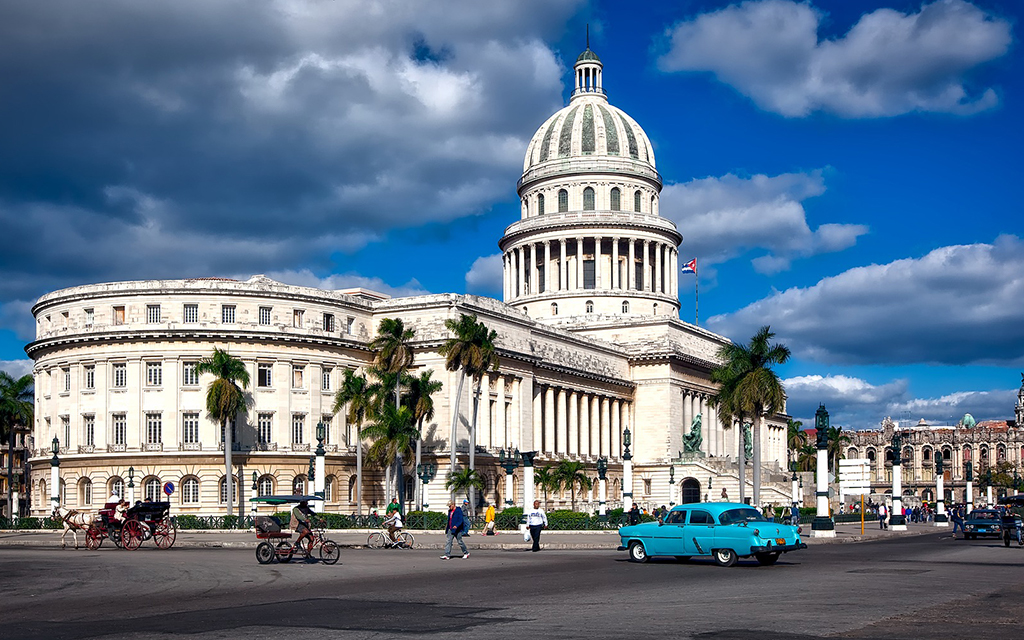 At a Glance
Travel Restrictions
Tourist Entry: Partially Allowed
Testing: Negative PCR test is required for all countries.
Quarantine Required: Depends
Quarantine Details: Quarantined for 14 days required for all countries.
Local Restrictions
Lockdown in Effect: Partial
Events: Banned
Transport: Operational with restrictions
Shopping: Open
Restaurants and Bars: Open with restrictions

Detailed Travel Advisory
Published 14.04.2021
1. Flights from Guyana, Haiti, Nicaragua, Suriname and Trinidad and Tobago are suspended.
– This does not apply to humanitarian flights.
2. Passengers must have a printed negative COVID-19 RT-PCR test result issued at most 72 hours before arrival.
– This does not apply to passengers arriving from Poland;
– This does not apply to passengers arriving on Air Canada (AC), Air Transat (TS) or West Jet (WS).
3. Passengers arriving from Poland must have a printed negative COVID-19 RT-PCR test result issued at most 5 days before arrival.
4. Passengers are subject a COVID-19 PCR test upon arrival; and
– subject to medical screening; and
– subject to quarantine.
5. A completed "Declaracion de Sanidad del Viajero" must be presented upon arrival.
6. Passengers must pay a health tax of USD 30.- or equivalent.
7. Nationals of Cuba residing in Cuba are allowed to enter with an expired passport that was issued after 1 January 2014.
8. Normal passports issued after 1 January 2014 to nationals of Cuba residing in Cuba that have not been revalidated with a "Prorroga" sticker are accepted for entry.
Detailed Tourist Information
From 10 January 2021, everyone travelling to Cuba must have a certified proof of a negative result of a PCR test taken within 72 hours before travel at an accredited testing centre in the UK or the country you are travelling from. Children are not exempt. You should not use the NHS testing services to get a test in order to facilitate your travel to another country. You should arrange to take a private test. You will still be given a PCR test on arrival in Cuba.
Everyone has to complete a Health Declaration (with the address of where they will be staying) and have a PCR test. From 1 December, all air tickets will have a sanitary fee of $30 included. If you have to pay for a PCR test, e.g. arriving by boat, the cost is payable by credit card, or in USD or GBP or Euros cash. The test result should be communicated within 48 hours. Travel insurance with cover for COVID-19 is required.
Tourists arriving on holiday charter flights will be given a PCR test on arrival. You will then be transferred to their hotels, and will be briefed on isolation rules there and further medical checks or testing at the hotel.
Non-residents will be given a PCR test on arrival and will have to stay at a designated isolation centre (may be a hotel) until they have a second negative PCR test (the test may be on fifth day). The costs of the stay, test(s) and transport to and from the accommodation have to be paid by you, by credit card. It is recommended to bring cash in case your credit card does not work.
Cuban nationals will also have to stay in a designated isolation centre until their second negative PCR test result. As will foreign residents of Cuba. The designated place of isolation for foreign residents will be specified by the relevant Ministry, e.g. MINCEX in the case of foreign business officials, MINREX for foreign media, and Ministry of Higher Education (MES) for foreign students.
If your first PCR test is positive (even if you arrived with a certificate of a negative PCR test taken within 72 hours of your departure to Cuba) you will have to go into hospital or centre being run by Ministry of Public Health.
The costs of the stay in hospital or centre (and any medication) must be paid by credit card when discharged, or payment will need to be arranged directly by your travel insurance company. As a contingency, it is worth bringing cash (GBP, US Dollars or Euros) to settle the bill (a rough guide is £160 per day).

Lockdown Details
Wearing a face mask in public is compulsory or you risk being fined, as is social distancing of a minimum of 1.5 metres.
Shops in all Provinces can open but must limit the number of customers within the shop. This means there are queues to enter shops.
From 13 January, shops in Havana will only be allowed to open between 9am and 5pm on Monday to Saturday and between 9am and 1pm on Sunday. Shops can only open to sell essential food and hygiene products.
Cafés, bars and restaurants (except in Havana from 13 January) are allowed to open but must limit the opening hours, the number of customers and separate tables by 1.5 metres. Outlets in Havana can only service food for take-away Drinking alcohol in public or hosting or attending a party in Havana is not allowed.
In addition:
Public parks can open, but currently only between 5am and 7pm in Havana
Social clubs, gyms, museums, gardens, theatres etc can open (except in Havana) to a limited capacity and visitors must observe social distancing
Swimming pools can open to a limited capacity and to restricted visit times, to allow cleaning for the next opening times. From 10 January 2021, public pools in Havana are closed
Beaches in Havana are closed. Beaches outside Havana are open, but limited numbers of people may be allowed, and there may be personnel at the beaches to manage access
Exercising on public roads in Havana is currently not allowed, nor is use of gyms or sports grounds
Religious gatherings in Havana are not allowed. Elsewhere, churches can open for services, following government sanitary and distancing advice
Travel agencies may be closed and tourist excursions suspended. Check with your tour operator
Anyone who does not follow local rules can be fined or even prosecuted.

Sources
https://www.worldnomads.com/travel-safety/worldwide/worldwide-travel-alerts
Data Source: covidcontrols.co