This article is reviewed regularly (on a monthly basis) by Wego's editorial team to ensure that the content is up to date & accurate.
Updated 16 September 2021
The Delta variant of COVID-19, first reported in India and now identified in at least 130 countries, is the "most transmissible" of the variants identified so far and is spreading rapidly among unvaccinated populations, said WHO chief Tedros Adhanom Ghebreyesus.
After a steady decline in cases earlier this year, the delta variant had caused a troubling rise in cases of COVID-19 and an increase in hospitalisations around India leading to the second wave of coronavirus infections.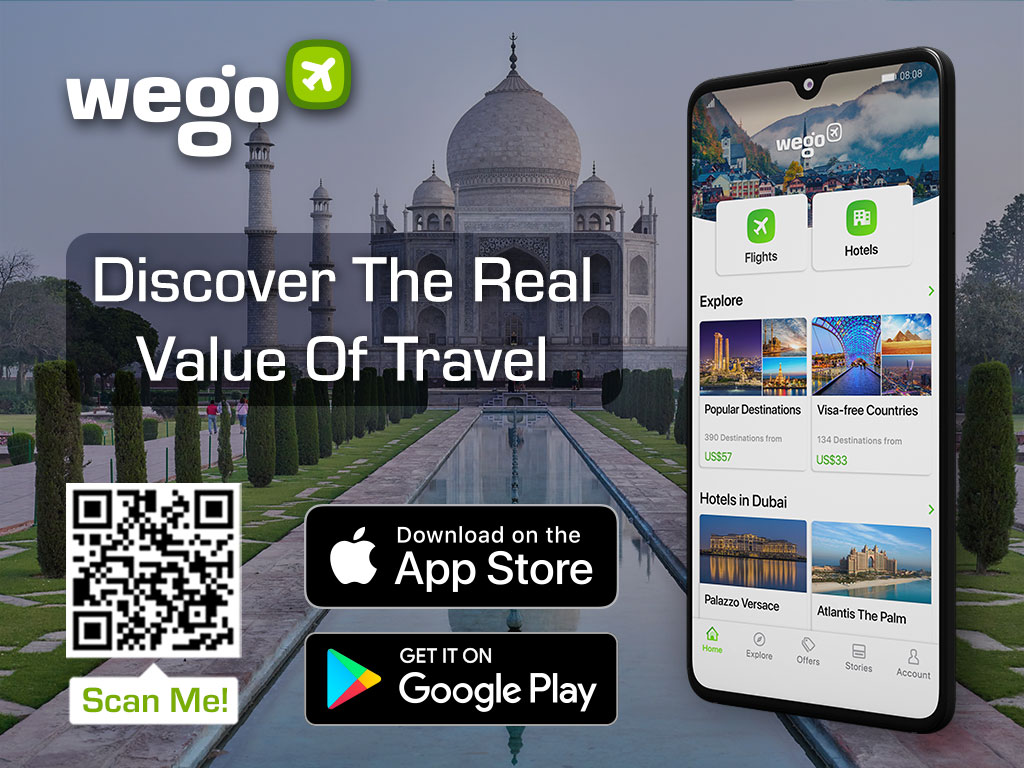 B.1.617- The Indian variant
Viruses mutate all the time, producing different versions or variants of themselves. This variant – officially known as B.1.617 – was first detected in India in October. B.1.617 has 13 mutations that result in amino acid changes.
As of September 2021, three sub lineages of this variant have been found.
B.1.617.1- Kappa variant
The  Kappa variant is also known as B.1.617.1 and was first detected in India in December 2020. By the end of March 2021, the Kappa sub-variant accounted for more than half of the sequences being submitted from India. The Kappa variant has three notable alterations in the amino-acid sequences, all of which are in the virus's spike protein code.
The three notable substitutions are: L452R, E484Q, P681R
L452R- decreases recognition capability of the immune system
E484Q- better ability to evade hosts' immune systems.
P681R. The substitution at position 681, a proline-to-arginine substitution
The European Centre for Disease Prevention and Control (ECDC) are listing a fourth spike mutation of interest
D614G- increased infectivity
B.1.617.2- Delta variant
The Delta variant, first detected in India around late 2020,  has now been reported in 62 countries around the world as of June 1, as updated by the WHO. This variant, also known as B.1.617.2, has been described as a 'double mutant'. This term is used to refer to two main mutations E484Q and L452R, in spike proteins. 
First, B.1.617 has a mutation (L452R) that's also present in the dominant strain in California. Second, B.1.617 has a similar mutation (E484Q) as the one present in the variants first detected in South Africa and Brazil (that mutation is called E484K). So in a nutshell, B.1.617 has two "famous" mutations. But it has 11 other ones as well. The spike protein is the part of the virus that it uses to penetrate human cells. Double mutation in key areas of the virus's spike protein might increase risks and allow the virus to escape the immune system. 
The variant, which was earlier classifies as a "variant of interest" has now been announced to be a "variant of concern" by the WHO. A mutation is elevated from a "variant of interest" to a "variant of concern" (VOC) when it shows evidence of fulfilling at least one of several criteria, including easy transmission, more severe illness, reduced neutralisation by antibodies or reduced effectiveness of treatment and vaccines.
Delta plus variant
The Delta Plus variant was formed due to a mutation in the Delta or B.1.617.2 variant. Amid a rise in Delta Plus variant cases of COVID-19 in India, the Centre has Delta Plus, as variant of concern (VOC).
The Delta Plus variant (B.1.617.2.1 or AY.1) is characterised by the K417N mutation in spike protein. The Delta plus variant spreads more easily, binds more easily to lung cells and is potentially resistant to monoclonal antibody therapy, which is a potent intravenous infusion of antibodies to neutralise the virus.
The Centre announced that the Delta Plus variant of the coronavirus has spread to over 12 states in the country and that Maharashtra has reported the highest number of cases. Though there is no indication yet of the severity of the disease due to the new variant, Delta Plus is resistant to the monoclonal antibody cocktail treatment for COVID-19 recently authorised in India.
B.1.617.3
B.1.617.3 was the first sublineage of this variant to be detected, in October 2020 in India. This sublineage has remained relatively uncommon compared to the two other sublineages. The B.1.617.3 lineage is no longer classified as either a VOI (Variant of interest) or VOC (Variant of concern) – relatively few reports of this variant have been submitted to date.
What's the risk of the Delta variant?
The delta and delta plus variants are concerning due to their increased transmission rates. It is thought to be between 40 to 60 percent more transmissible than the alpha variant (itself being 50 percent more transmissible than the original strain). Without getting too technical, this is due to the mutation in the structure of the spikes allowing the virus to bind to human cells, significantly improving its chances at invading and multiplying.
But apart from them being extraordinarily contagious, preliminary studies have shown that these variants of concern may even expose patients to the risk of developing other long-term health problems. This is even more true in those who are yet to be vaccinated or only partially vaccinated.
There has also been a study that suggests that delta infection cases in Scotland are more than twice as likely to lead to hospitalizations compared to alpha infection cases.
Are vaccines effective against this double-variant?
India has so far approved Covishield, Covaxin, and Sputnik V. As for Moderna and Pfizer, India expects to receive 3 million to 4 million doses through the Covax facility by August.
Covaxin: On 3 July, Bharat Biotech published its long-awaited results of the Phase-3 trial of Covaxin involving nearly 25,800 volunteers spanning 25 hospitals across India. According to the report, Covaxin's efficacy against the delta variant was about 65 percent. It also reveals that in those 60 years and older, the vaccine was 67.8% effective and 79.4% effective in younger people.
Covishield: A new scientific analysis conducted in the UK shows that the vaccine's effectiveness in preventing hospitalization with Delta was 71 percent after the first dose and 92 percent after the second dose of the Oxford-AstraZeneca/Covishield vaccine.
Sputnik V: According to the vaccine's maker, Gamaleya Institute, Russia's Sputnik V vaccine has an efficacy rate of around 90 percent against the highly contagious delta variant. The deputy director of Moscow's Gamaleya Institute which developed Sputnik V said the Delta variant efficacy figure was calculated based on digital medical and vaccine records.
Pfizer/BioNTech: A study by researchers from the University of Texas together with Pfizer and BioNtech shows that antibodies elicited by the vaccine are able to neutralize Delta, albeit at reduced strength. Alon Rappaport, Pfizer's medical director, has also said that the data from labs and places where the Delta variant has spread vastly demonstrate an efficacy of around 90 percent in preventing the coronavirus disease.
Moderna: The Moderna vaccine is reported to have shown promise against the Delta variant based on a lab study. The lab study was conducted on blood serum from eight participants obtained one week after they received the second dose of the mRNA -1273 vaccine. Although a modest decrease in response compared to the original strain was observed, the Moderna vaccine was far more effective in producing antibodies against the Delta variant than it was against the Beta variant.
New variant B.1.1.28.2
Pune's National Institute of Virology (NIV) has found a new COVID-19 variant B.1.1.28.2 in India through genome sequencing of samples from international travellers from the United Kingdom and Brazil.
The new variant was found to induce body weight loss, cause viral replication in the respiratory track, lung lesions, and severe lung pathology in infected Syrian hamsters in comparison to D614G variant (B.1) during testing with nine Syrian hamsters in the course of seven days.
However, a two-dose Covaxin regimen has been shown to significantly boost antibody and neutralizing efficacy against the variant.